Hello. I hope you're well. If you're in America, happy Flag Day! I
've read three books this past week, and have reviewed them below for your enjoyment. I've also included links to organizations you can donate to in order to support Ukrainians in need. Please do so if you are able.
Slumdog Millionaire, by Vikas Swarup,
Read by Christopher Simpson
"Mimicking the serious tone of the [Taj Mahal] guide, I begin to tell him what I remember. 'The Taj Mahal was built by Emperor Kuram for his wife Nur Jaham, also known as Mumtaz Begam, in 1531. He met her while she was selling bangles in a garden, and fell in love with her, but married her only after 19 years. She then fought with him in all his battles and gave him 18 kids in 14 years.' The Japanese interrupts me. '18 kids in only 14 years? You're sure?' he asks diffidently. 'Of course,' I rebuke him. 'Some must have been twins, you see.'"
This is the book that the 2008 movie was based on. Both involve a poor Indian boy winning a fortune in a game show based on pure luck, but otherwise the book was very different from the movie. For one thing, the best friend didn't really play that big of a role in the book, whereas in the movie where he did. Also, Latika (the protagonist's love-interest in the movie) didn't exist. He fell in love with another person instead.
While the movie was one ongoing story, the book felt more like a series of short stories put together, kind of like The White King. However, while The White King was focused around a main plot through-line, Slumdog Millionaire felt more like it was based around a thematic through-line.
Slumdog Millionaire was one of the more dramatic books I've read lately (Plot twists! Murder! Daring escapes! Etc.!) while also containing a strong human element (you get to learn a lot about certain characters' psychologies). The only thing I will say about this book is that there were some coincidences that felt a little contrived, and some of the plot elements felt unrealistic, but who cares? The book was so much fun that 100% realism shouldn't be an issue.
I'd recommend.
The Complete Short Stories of Guy de Maupassant: Ten Volumes in One, Volume Two, by Guy de Maupassant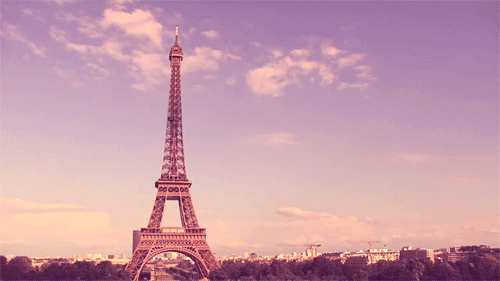 "They were taking care of his life, so they said. His life? How many days? Ten, twenty, fifty, or a hundred? Why? For his own sake? Or to preserve for some time longer the spectacle of his impotent greediness in the family."
Maupassant is back with another collection of short stories! In them, he continues to portray women as people in and of themselves instead of just beautiful objects, which is always much appreciated. He also continues to write about illegitimate kids, or kids whose parents are dead and have to find new parents. He also writes about marginalized people in society, and he continues to show compassion for everyone he writes about.
Some stories in this collection reminded me a lot of Chingiz Aitmatov's work (such as his book, The Place of the Skull or his other book, The White Ship). This made me wonder how much was he inspired by Maupassant.
In any case, Maupassant's works continue to be more enjoyable than Chekhov's works because he's able to keep his female characters nuanced and realistic. Some of his stories read more like sketches than stories, but that was okay. They got across what they seemed intended to get across. Yes, one of the stories felt like it could have been developed in a more interesting way than it was, but that's just my own opinion.
Overall, I'll say that there are 10 volumes in this edition, that I've read two so far, and that I hope that you get your own copy of this huge book and read the rest of them along with me. They're so worth it.
Notes of a Russian Sniper, by Vasily Zaitsev,
Translated by Elena Yakokleva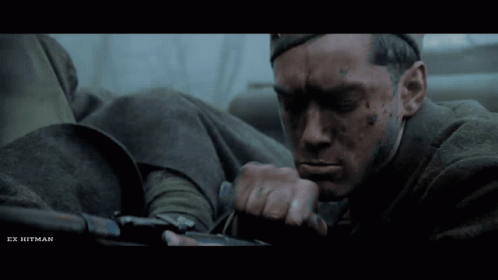 "I believe the life of every soldier—if he wants to be worthy of that title—depends not only upon regulations and orders, but also upon each man's own conscience. And losing your conscience in wartime is the most heinous of crimes."
This memoir is by Vasily Zaitsev, Soviet sniper extraordinaire during the Battle of Stalingrad. It was the inspiration for the book The War of the Rats, which (if I'm not mistaken) went on to inspire the movie Enemy at the Gates.
Zaitsev was a very interesting person. He was incredibly sexist (proudly describing how he kept making moves on a female nurse even after she had repeatedly insisted she wasn't interested, and writing about how attractive she looked, etc.), entertaining at other times (describing pranks he played), very shrewd (in descriptions of his battle-tactics), and very good at seeing the humanity in other (non-female) people. So he was able to create a memoir filled with pathos, humor, wisdom, insight, and of course, sexism.
Interestingly, some historians think his memoir was filled with nonsense. For instance, he described a sniper duel he had with the head of a German sniper school, only that person's name was never recorded anywhere other than in Zaitsev's memoir. Perhaps he never even existed, or Zaitsev inflated the other sniper's importance to make the book more entertaining and to make himself look more impressive.
At the same time, it was interesting that he made a big point of saying that he never recorded any kills (the Soviet snipers had to keep track of the number of Germans they killed) unless he was sure they were dead (in contrast to other snipers who counted every shot they fired as a kill). Maybe when writing these memoirs he was trying to make himself out to be more impressive while also pretending to be modest.
In any case, this book was entertainingly-written. It had interesting incidents and good characterization, so I would recommend. To be clear though, war itself can never be anything other than tragic for all involved.
Now as promised, here's a list of organizations you can donate to in order to support Ukrainians in need:
Ukrainian National Women's League of America—Provides humanitarian support to civilians and military hospitals. Donate here: https://unwla.org/top-news/call-for-humanitarian-aid/
Doctors Without Borders—Ships emergency supplies to Ukrainian hospitals. Donate here: https://donate.doctorswithoutborders.org/secure/donate
Nova Ukraine—Provides emergency medical relief, food, and first-aid to Ukrainians in need. Donate here: https://novaukraine.org/
UNICEF For Ukrainian Children—Gives medicine to Ukrainians in need and works to assist unaccompanied and separated child refugees. Donate here: https://www.unicefusa.org/war-ukraine