Hello! I hope you are all healthy and safe. I have read three books this week, and have reviewed them below. I've also included a list of organizations you can donate to in order to support Ukrainians in need. Please do so if you are able.
Stealing God and Other Stories, by Bruce McAllister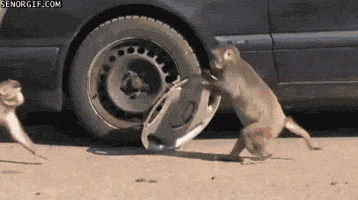 "It is well known now the role the Arcturians played during the Cuban Missile Crisis in averting global nuclear disaster—specifically, by whispering telepathically and remotely simple phrases like "Trust!" and "This can be fixed!" and "This is definitely worth fixing!" in the sleeping ears of both John Fitzgerald Kennedy and Nikita Sergeyevich Khrushchev."
Disclaimer: I know the author of this book, but chose to review it due to its own merits only.
This is a collection of speculative fiction short stories, some about magical Italian seaside villages, others about benevolent aliens, others about wisecracking vampire-slayers, and others about genetically-engineered animals (among other things). Most of the stories had a very human and psychological focus. For instance, even though one story had vampires, it was actually about the main character coming to terms with grief. This was very refreshing.
Some of the short stories took place in the same universe (there were multiple stories set in the magical Italian seaside village for instance), which made me feel like I was returning to a familiar world.
At the same time, the stories were interesting for their range—some were hilarious (like "Stamps" which is excerpted above), others were very sad ("The Witch Moth" was probably the saddest story in the whole collection), but they all worked pretty well. Yes, there were a few that I felt the author could have done more with (one could have been developed further, and another could have had a better thought-out ending), but that didn't take away from the satisfaction they gave.
Overall, if you're looking for a thought-provoking and emotionally-moving speculative fiction short story collection, and if you prefer stories with rich concepts and even richer character-depth/humanity, I would definitely recommend this book.
The Complete Short Stories of Guy de Maupassant, Volume 9, Translated by M. Walter Dunne
"Then he visited the farms, picking his way across ground made moist by the rains, so spent he that he could scarcely raise his crutches. They chased him away, everywhere. It was one of those cold, sad days when the heart shrivels, the mind is irritated, the soul is somber, and the hand does not open to give or to aid."
(Volumes 1 2 3 4 5 6 7 8 here)
In this ninth volume of Maupassant's stories, he writes about women who get back at their cruel dog-owning husbands by training the dogs to attack their husbands, hungry men driven to theft due to others' indifference, families who go on pleasurable outings only to accidentally run over other people, and women who throw their dogs into ditches because they would rather save their money than pay to feed a pet.
In other words, these topics are very different from his earlier stories about love. Also, unlike in earlier volumes, Maupassant doesn't really have anybody telling other people stories about what happened to them.
Interestingly, he's able to make his characters sympathetic while also showing how wrong they are to be greedy (like in the story about the woman who threw her dog into a ditch). However, unlike in previous volumes I got the sense that he was somewhat more judgmental of these characters.
Overall, I would recommend that you read this, but just so you can get to Volume 10.
The Complete Short Stories of Guy de Maupassant, Volume 10, by Guy de Maupassant, Translated by M. Walter Dunne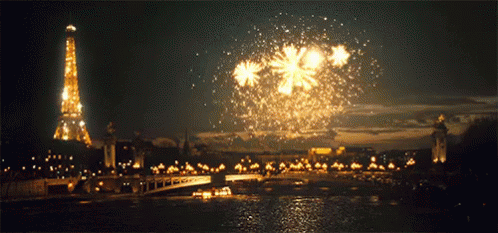 "All at once, at the foot of the tall column of wood there was a shudder which seemed to run to the top, like a painful shiver; it [the tree] bent slightly, ready to fall, but still resisted. The men, in a state of excitement, stiffened their arms, renewed their efforts with greater vigor, and, just as the tree, breaking, came crashing down, Renardet suddenly made a forward step, then stopped, his shoulders raised to receive the irresistible shock, the mortal blow which would crush him to the earth. But, the beech-tree, having deviated a little, only grazed against his loins, throwing him on his face five metres away."
(Note: this review mentions rape)
This is the final volume of Maupassant's complete short works. Originally, I thought that the stories were published in chronological order, but this volume ends with a story that was published halfway through Maupassant's career. But before I get to that one, let me tell you about the others.
Continuing with the dog-theme from Volume 9, there are stories about a woman who trains a dog to kill a man who wronged her, and a servant who is forced to kill his beloved dog only to be haunted by its death. There are also stories about a man who gets stuck on a lake, a man who goes to a spa and meets women, and a hilarious story ("A Lucky Burglar") about some friends who dress up as soldiers, get drunk, and fire unloaded pistols at a terrified (and very lucky) old burglar who visits them.
The last story in this volume is called "Little Louise Roque" and is the darkest story in the whole collection. It's about the rape and murder of a young girl by the town's mayor, who goes on to experience guilt while abusing his power to avoid suspicion. This story had beautiful descriptions of nature that didn't get boring, very insightful psychological descriptions of the mayor, and a very sad ending (which I won't spoil). It is just as good as "Ball of Fat" from Volume 1 of this collection. It may even be better due to its richer psychological insights.
Taking all 10 volumes into consideration, I would DEFINITELY recommend Maupassant's complete works. He's a great writer—very empathetic, insightful, warm, and human. Even though some of his stories hinge on plot-twists or aren't that memorable, a large amount of his stories are terrific. He looks at people more closely than many of us, and so comes up with fresh realizations about how and why they act the way they do. At the same time, he rarely judges them for what they do, and so lets readers come up with their own perspectives and insights. Usually, there's also the sense that he's having fun with what he writes, so even if he's writing about a greedy person, he's less intent on shoving their greed in the reader's face and more intent on showing the reader why that person's so interesting. Finally, what makes him better than Chekhov (in my very strong but subjective view) is that he treats many of his female character just as humanly as his male characters. He rarely reduces them to roles or stereotypes, and never creates a subtle sense of distance between them and the reader like Chekhov tends to do. As a result, we're able to experience the realities of Maupassant's female characters just as richly as we're able to experience the realities of his male characters.
Overall, I have two words of advice for you: read it. And once you do, I'd love to hear about your thoughts in the comments below.
As promised, here are some organizations you can donate to in order to support Ukrainians in need:
Razom For Ukraine—Provides medical relief for soldiers and doctors on the front line. Donate here: https://razomforukraine.org/
United Help Ukraine—Provides medical supplies to soldiers, and ships goods to Ukrainian refugees. Donate here: https://unitedhelpukraine.org/
World Central Kitchen—Feeds Ukrainians in cities like Odessa, Kharkiv, and Kyiv. Donate here: https://wck.org/relief/activation-chefs-for-ukraine
24,000 Friends of Ukraine—Subscription donation campaign started by the Ukrainian president to provide medical aid to Ukrainians in need. Subscribe here: https://donorbox.org/24-000-friends-of-ukraine