Hello! I hope you are well. I have read three books this week. Below are my reviews, along with a list of organizations you can donate to in order to support Ukrainians in need.
Slan, by A.E. van Vogt
"Her words were harsh, her tone icy. But far more menacing than her tone, Jommy realized, was the fact that neither right nor wrong, truth nor untruth, mattered to this slan woman. His world was shattering before the thought that if this immorality was slan justice, then slans had nothing to offer the world that could begin to match the sympathy, kindliness and pervading gentleness of spirit that he had seen so often in the minds of the lowly human beings."
This is a book about a super-strong, super-smart, and super-telepathic boy named Jommy, and a super-strong, super-smart, and super-telepathic girl named Kathleen. Both are "slans"—supposed descendants from a scientific experiment conducted by a non-telepathic/smart/strong guy named Samuel Lan. Since then, the slans were ostracized, persecuted, and attacked by the humans.
Now, Jommy has to grow up, find a secret weapon left him by his slan father, and find the other slans, while Kathleen has to figure out the mysterious motives of a human benefactor while avoiding being killed by the slan-hating head of secret police.
All that to say, this book was very entertaining and thought-provoking. It's hard to find really good books that are really readable. This was one of them.
Slan had interesting ideas about science. I don't know how accurate they were, but they sure felt accurate, and the way that Vogt made his scientific mumbo-jumbo very important to the plot ("Character X can slip past security because he has this special device!") made the book even more exciting to read.
This book also had great ideas about war (when two opposing sides can't trust each other, it makes peace very hard—and Vogt literally came up with this in the 1940s, years before the super-influential theorist Kenneth Waltz basically came up with the same theory).
I will say that the female protagonist felt somewhat underused (though remarkably developed, considering she was written in 1940). Also, the plot seemed logical, but if you looked too closely at it, parts would have fallen apart.
Overall, if you like surprisingly well-developed female characters that are somewhat underused, and are okay with not looking too closely at your plots, I would definitely recommend this very-readable book.
The Complete Short Stories of Guy de Maupassant, Volume 8,
by Guy de Maupassant
"And she lay huddled up in bed, crying and heaving great sobs, feeling that there was an end of her happiness, and that it was all her own fault."
(Volumes 1 2 3 4 5 6 and 7 here)
This volume had much better stories than the other two volumes I reviewed last week. There were a lot more interesting observations about people (a man falls accidentally in love with a woman, for instance). These stories felt like they were written more carefully, and relied less on plot twists and more on character insights to have an effect.
Some highlights were "The Avenger" (a guy marries his dead friend's wife and gets jealous and insecure and tries to get his wife to put his dead friend down while pretending to be grief-stricken at his death), "The Conservatory" (quoted above), "My Uncle Sosthenes" (more funny than insightful, but still extremely relevant to today), "My Landlady" (about a youth who befriends his landlady and tries taking a woman home), "The First Snowfall" (about a couple that's happy until it gets cold), and "Selfishness" (what happens when a man has to choose between saving his brother from a wound and saving his own money? Read this story and find out!)
Also interesting were the parallels I saw between these stories and Chekhov's "The Lady With the Dog." A love-affair that is described as more honest and more transcendent than staying married to one's own spouse? Check! A guy looking into a mirror, seeing he's aged, and plunging into profound contemplation? Check! Spa resorts? Check! I've read that Chekhov was influenced strongly by Maupassant. It was interesting to speculate about whether the stories in this volume influenced him as well.
Overall, I would recommend.
The Champion's Comeback: How Great Athletes Recover, Reflect, and Reignite, by Jim Afremow, PhD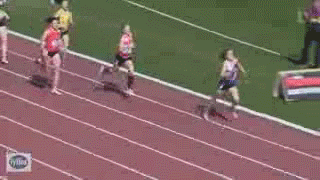 "How do you explain defeats, missteps, and setbacks to yourself? Martin Seligman, director of the Positive Psychology Center at the University of Pennsylvania and author of Learned Optimism: How to Change Your Mind and Your Life, describes how pessimists explain negative events to themselves as personal, permanent, and pervasive. Optimists are the opposite. They explain negative events to themselves as situational, short-lived, and specific."
I had previously read Afremow's The Champion's Mind, and enjoyed it a lot, so I decided to read this book, too.
The Champion's Comeback is about coming back from defeat and growing in the process. It includes a lot of inspirational anecdotes about athletes who have suffered defeat and have grown through it (Michael Jordan was kicked off his high school basketball team, for instance).
It also includes some good principles for dealing with defeat (like letting it inspire you to find a deeper intrinsic source of motivation instead of just "winning a medal"), and visualization exercises.
This book felt less substantial than his previous book, but it was still a good read, and I would recommend it.
Have you read any of these books? Let me know in the comments below!
As promised, here's a list of organizations you can donate to in order to support Ukrainians in need:
Direct Relief—Provides trauma kits, insulin, and other important medical supplies to Ukrainians. Donate here: https://www.directrelief.org/emergency/ukraine-crisis/
International Committee of the Red Cross—Provides medical support for wounded Ukrainians. Donate here: https://www.icrc.org/en/donate/ukraine
Global Empowerment Mission—Gives plane tickets to Ukrainian refugees so they can reach friends and family they have in Europe. Donate here: https://www.globalempowermentmission.org/
UNCHR Refugee Agency—Provides refugees with food, water, health support, and assistance in rebuilding damaged houses. Donate here: https://give.unrefugees.org/