Hello! I hope you are well and that you had a happy 4th of July yesterday if you live in America. I have read three books this week and have reviewed them below for your pleasure. I have also provided a list of organizations you can donate to in order to support people in Ukraine. Please do so if you are able.
"The Weavers," "Hannele," and "The Beaver Coat," by Gerhart Hauptmann, Translated by Horst Frenz and Miles Waggoner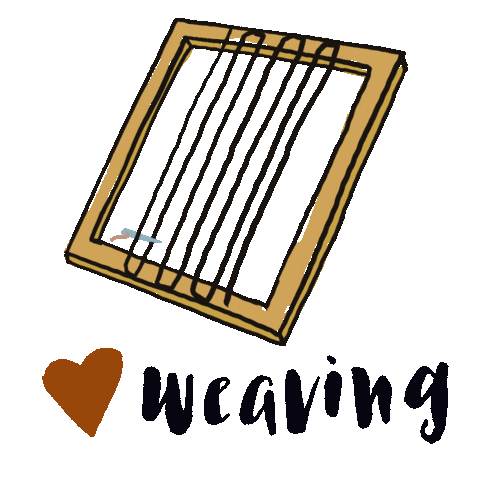 "DR. FLEISCHER enters with his five-year-old son. FLEISCHER is 27 years old, wears a hunting suit, has coal black hair, mustache and goatee. His eyes are deep-set, his voice is soft. He continually shows an almost pathetic anxiety for his child.
MRS WOLFF. (Shouting joyfully.) My! Philipp's come to visit us! […] (She takes hold of the child and pulls off his overcoat.)
FLEISCHER. (Anxiously.)  Mrs. Wolff, there's a draft. I think there's a draft.
MRS WOLFF. He ain't that frail [….]
FLEISCHER. No, no. Be careful. What do you think? The child takes cold in a minute. Move about, Philipp. Keep moving about.
(Philipp refuses to move and screams.)"
This is a collection of plays including "The Weavers" which I have already reviewed and two others which I haven't.
"Hannele" is about an abused girl who has hallucinations of angels. "The Beaver Coat" is about an upstanding woman who decides to steal a beaver coat from someone else.
"Hannele" had a lot of elements of fantasy in it and not much characterization. Yes, there were some interesting characters at the beginning, but they didn't play much of a role in the rest of the story.
"The Beaver Coat" had more characterization (see excerpt above), but also had a somewhat anticlimactic (though still good and somewhat surprising) ending. The ending was probably much more surprising back in the late 1800s-early 1900s when this play was written. However, after reading plays like Ibsen's "The Pillars of the Community," it wasn't as surprising to me.
The play that stood out the most to me was "The Weavers." There were interesting characters who had thought-provoking interactions, and the play's ending was striking. For me, the ending scene that Hauptmann probably intended to have the most impact felt somewhat less impactful than one line just before it. The ending scene felt a bit too "look at how sad this situation is!" while the line I'm referring to was more subtle but somehow filled with dread and significance.
Overall, I would recommend.
What I Know Now: Letters to My Younger Self,
Edited by Ellyn Spragins
"What could also ease your stress is a different way of thinking about how we travel through this world. There's no ladder to success. The rhythm of life runs in cycles. There are times in the darkness and times in the light. The energy of life is like the rainforest in Borneo. Things live, grow, die, fall to the forest floor, rot, and then they are born again."
(From a letter by Olympia Dukakis)
This is a book of letters written by accomplished women, filled with advice they wished they'd had when they were young.
Authors inside include Madeleine Albright, Nora Roberts, and Maya Angelou. In a way it reminded me of A Hand to Guide Me, which had a similar conceit.
It was interesting to read the editor's introductions to each woman. They helped me better appreciate each woman's life and background. However, for some reason the editor kept writing lines like "I was prepared to encounter a shrill, angry woman" only to be surprised when the woman she encountered turned out to be a very nice person. All of the women turned out to be very nice people, and they all had great perspectives on life. Topics in their letters included growing up, making it in life, getting married (or not), and being a mother.
Interestingly, the most famous letter-writers didn't necessarily give the most insight (similar to what happened in A Hand to Guide Me). Some standout letters from What I Know Now were the ones by Olympia Dukakis (actress), Joyce Tenneson (photographer), and Ingrid Newkirk (founder of PETA).
If you're looking to be inspired, I would definitely recommend this book.
The Complete Short Stories of Maupassant, Ten Volumes in One, Volume 4, by Guy de Maupassant
Two Quotes:
"And he extended his great rude hand, into which the priest let fell his own, heartily. The smack of this hand-shake ran along under the arches and died away back in the organ pipes."
"Simon Bombard often found life very bad! He was born with an unbelievable aptitude for doing nothing and with an immoderate desire to follow this vocation."
The more I read Maupassant, the more I figure out his formula: he starts out with a situation, has his characters get into an affair, and then gets the characters into some kind of situation in which they show a surprising side of themselves. At least, that was the way it felt in this volume, where 99% of the stories seemed to include a love affair.
This made for somewhat less interesting reading than usual–how many times can you read about an affair? Even so, it wasn't that boring, because Maupassant has the ability to make anything interesting, even if he's written about it so much that it should have become completely uninteresting.
He also tells compassionate stories of the downtrodden (prostitutes, orphans, etc.), which made for good reading (even though in this volume they usually wound up getting into affairs).
In any case, if you have decided to take the plunge and read all ten volumes along with me, I applaud you. If you haven't yet decided to take that plunge, take it as soon as you can, because it will be much well worth your time. At least read one of his stories, and make that story be "Ball-of-Fat" (Volume One). From there, you won't be able to stop reading Maupassant, and you'll wish you had all ten volumes of his short stories in front of you so you could keep reading.
As promised, here's a list of organizations you can donate to in order to help Ukrainians in need:
Razom For Ukraine—Provides medical relief for soldiers and doctors on the front line. Donate here: https://razomforukraine.org/
CNN Public Good: Provides money to organizations working in Ukraine such as Americares, Catholic Relief Services, and Oxfam America. Donate here: http://cnn.com/2022/02/24/us/iyw-how-to-help-ukraine/index.html
USA Ukraine Foundation: Provides grants and on-the-ground humanitarian assistance to Ukrainians in need. Donate here: https://usukraine.org/
Mercy Corps: Funds grassroots humanitarian organizations in Ukraine and provides food assistance to countries impacted by the war. Donate here: https://www.mercycorps.org/donate/war-ukraine-has-impacts-around-world-give-now