Hello! I hope you are well. I've read three books this week. I've also provided a list of organizations you can donate to in order to support Ukrainians in need.
The Complete Short Stories of Guy de Maupassant, Volume 6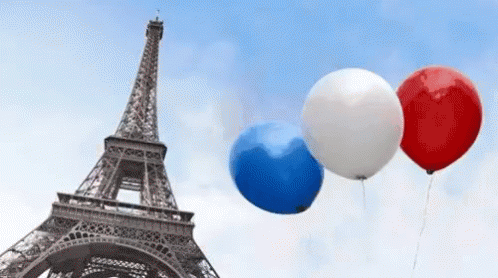 "They heard from the next room the voice of agony, living, without doubt, in this last hour, the life she had expected, living her dreams at the very moment when all would be finished for her. Cimme, in the garden, played with the little Joseph and the dog, amusing himself much, with the gaiety of a great man in the country, without thought of the dying woman."
If there's only one story you can read from Volume 6 of Maupassant, make it "An Old Maid." It has profound contrasts and juxtapositions, and it makes a great point about people confronted with mortality without judging them. Actually, it basically seems to judge them anyway by showing their actions as they truly are (but somehow getting away with not judging them by not framing their actions as bad, just as the actions of human beings like us all). For these reasons, I found this to be the most impressive story in this volume.
This volume had a lot of other interesting stories. Maupassant liked using the plot-twist more than ever, so a lot of stories in this volume hinged on that. There were two duels in this book: one that was tragic, and one that was actually kind of funny. There was a ghost story, and there were more stories of people telling others of stories that they themselves had heard or experienced.
In this volume, it sometimes felt like Maupassant was losing steam/energy to tell really good stories. You could gloss over a lot of stories in this volume without missing much. Every now and then though, Maupassant would surface from his lethargy to write a really good story, like "An Old Maid," or some other stories about doctors helping others conceal their love affairs from their husbands, and about people pretending to steal relics to impress their girlfriends.
So while I found these stories to be a mixed bag in terms of being the highest quality possible, they were still all good and entertaining, and I'd strongly recommend reading "An Old Maid" at least.
The Complete Short Stories of Guy de Maupassant, Volume 7
"These private [Latin] lessons were given in the little room looking out on the street. It so happened that Pére Piquedent, instead of talking Latin to me, as he did when teaching publicly in the Institution, kept telling about his troubles in French. Without relations, without friends, the poor man conceived an attachment for me, and poured out into my heart his own misery. He had never for the last ten or fifteen years chatted confidentially with anyone."
This next volume of Maupassant stories kind of redeemed the previous volume. There were some very good observations about blind people in one story (which started off in such a way that I worried it would turn into a "oh, they're so miserable because they're blind!" but thankfully avoided this). Maupassant also told more ghost stories, which were interesting for his focus on his characters' psychologies. Finally, the last story in this volume apparently indicated the "onset of Maupassant's madness" according to a footnote. The story in question was about a man hallucinating others in his bedroom, and dreading his hallucinations so much that he wanted to marry to get rid of them.
What strikes me about Maupassant's stories is that he was writing these in the 1800s but was able to have such a broad view of people. Did he want to write about a murderer? He wrote about the murderer with such empathy that the man could've been his brother. Did he want to write about a townsman desperately trying to convince himself and others that his obscure town was actually a big deal? He wrote about this man with humor and warmth. Did he want to write about a woman who was forced to marry someone she didn't want to marry? He wrote about her without condescension and with sympathy. Here's a writer who always gives dignity to whoever he writes about. Even when he was practically judging those people back in Volume 6, he somehow did so without actually judging them in such a way that diminished their own inherent humanity. That's impressive.
There were also times when Maupassant's characters acted a lot like people in real life today (such as the Latin teacher quoted above). Even though the world may have changed a lot since Maupassant's 1800s, people certainly haven't!
So overall, I would recommend this volume, more than the previous one.
The Bhagavadgita, Translated by Sir Edwin Arnold
"Better to live on beggar's bread
With those we love alive,
Than taste their blood in rich feasts spread
And guiltily survive!"
This is a part of the Mahabharata, which I reviewed previously and thought was one of the best books I ever read. The version I reviewed didn't include this book, though, so it was good to read now.
In the Bhagavadgita, Krishna the god tries to convince his (hearteningly compassionate) human friend Arjuna to kill his relatives in war. Krishna basically does this by saying all of reality is a delusion, that people never truly die, that fighting this war would guarantee Arjuna heaven, that the gods would go on to rationalize Arjuna's sins and make like they never existed, and by insisting that Arjuna worship him.
For me, the most compelling part of this book was Arjuna's reasons against killing others. I wasn't at all swayed by Krishna's reasoning. Since Krishna's reasoning wasn't convincing to me, I felt like Arjuna's own sudden acceptance of Krishna's perspective came off as contrived (from a narrative/writerly point of view).
Still, this book had a lot of good wisdom about how to live life well (don't be greedy), but I didn't understand other wisdom in it (such as why it would be desirable to detach from other humans and meditate all day).
I'm clearly not the best person to review this book. I disagreed with its main premise, and spent the majority of the book disagreeing with a lot of what Krishna was saying to justify it. Given all of this, I would strongly encourage you to read this book for yourself and see what you get out of it (I'm sure you'll get more out of it than I did).
If you've read this book (or Maupassant), I'd love to hear your thoughts.
As promised, here is a list of organizations you can donate to in order to support Ukrainians in need:
UN Women: Works in Moldova to help Ukrainian refugees. Donate here: https://donate.unwomen.org/en/ukraine
Save The Children: Gives emergency aid to children in Ukraine. Donate here: https://www.savethechildren.org/us/where-we-work/ukraine
The Association for Legal Intervention: Does pro bono work to empower Ukrainian civilians who have fled to Poland. Donate here: https://interwencjaprawna.pl/en/get-involved/donate/
Urgent Action Fund Ukraine: Supports evacuation, gives disaster survival training, provides access to alternate communication methods for Ukrainians and more. Donate here: https://urgentactionfund.org/