Hello! Happy Tuesday. I hope you had a happy Halloween. I'm back with three more book reviews. One's historical fiction, one's historical fact, and one's of letters written during a historical period…
Milkweed, by Jerry Spinelli
"'Tata, what is happy?' […] 'Were you ever cold, then warm?' I thought of sleeping with the boys under the braided rug: cold, then warm. 'Yes!' I blurted. 'Was that happy?' [….] 'No,' he said. He tapped my chest. 'Happy is here.' He tapped his own chest. 'Here.' I looked down past my chin. 'Inside?' 'Inside.' it was getting crowded in there. First angel. Now happy. It seemed there was more to me than cabbage and turnips."
This book was interesting it was about this kid named Misha who lives on the streets of Nazi-era Warsaw and steals food for his orphan family. But he also belongs to another family of Jews, which has been sent to the ghetto. He steals for them, too, even as doing so brings greater and greater risk…
The book was good, but Misha felt under-characterized. I kept expecting to care more about him and the other characters than I did. Maybe it was because Misha never really seemed to care much about them other than what they did for him. Maybe it was because I never saw other characters really caring about each other aside from hugging each other.
In either case, the book was still good. It had interesting ideas and main character. However, it was only kind of emotionally-impactful at the end, and I feel it could have been much more so.
Stalingrad: The City That Defeated the Third Reich,
by Jochen Hellbeck,
Translated by Christopher Tauchen and Dominic Bonfiglio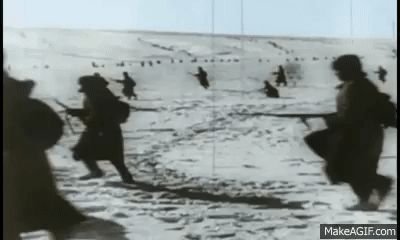 "[After the battle when the Russians were rounding up German prisoners:] There was a motorcyclist, someone from army intelligence, and he was there next to a German driver who was wearing a Red Army jacket. I said to the company commander: 'Why'd you give him a jacket?' 'He was cold.' 'And when exactly did you die so he could pull it off your corpse?'"
This book was fascinating. It contains Russian eyewitness accounts of the Battle of Stalingrad obtained by a historical commission during the battle and immediately after it ended. These eyewitness accounts had been suppressed by the Soviets and only recently declassified (in 2010-ish).
This context alone made the book interesting because it gave a candid perspective on what the soldiers thought and believed during the war, instead of afterwards when they'd already won and could revise whatever they'd been thinking and feeling at that time. For instance, one soldier confessed in an interview that he'd been scared at one point, but in the memoirs he published later on he said he'd always marched bravely forward.
The book itself contained interviews with Red Army members, but it also contained excerpts from interrogations with Germans, and German diaries. These perspectives shed a lot of light on how propaganda worked to preserve cohesivity (or destroy it, in the case of the Germans).
It also gave a lot of insight into the human condition. For instance, in the excerpt–the German prisoners were likely sent to gulags where they froze to death, but before that point a Red Army soldier gave one of them his jacket to keep him from being cold. That blew my mind.
Basically, read this book. It'll blow your mind, too.
Letters to a Young Poet, by Rainer Maria Rilke,
Translated by M.D. Herter Norton
"And let me here promptly make a request: read as little as possible of aesthetic criticism– such things are either partisan views, petrified and grown senseless in their lifeless induration, or they are clever quibblings in which today one view wins and tomorrow the opposite. Works of art are of an infinite loneliness and with nothing so little to be reached as of criticism."
Letters to a Young Poet contained letters written to who you might expect. Strangely enough, at the end, the translator decided to just start excerpting random letters rather than giving their contents in full. That made this book's ending very anticlimactic.
In the meantime the letters that were quoted were interesting. For instance, Rilke thought you had to work all on your own and never socialize, because life corrupted you. But later on in life, he seemed to think he needed to learn more about life to work well as an artist.
Which is true? I don't know. Besides, I can only provide you with clever quibblings. The best thing for you to do is to read Rilke's book yourself.
Have you read any of these books before? Do you want to read any of them? Let me know in the comments!