Hello! Happy Tuesday (and happy almost Passover/Easter). I've read three books this week and have reviewed them below. I've also included links to organizations you can donate to in order to support Ukrainians in need. 
Genie: A Scientific Tragedy, by Russ Rymer
"What makes us special as a species? What art of our essential humanity is expressed in our ability to communicate with language? It is in that light that Psamtik's [an ancient Egyptian king] scientific sin—his experimentation on children—takes on the import that continues to so subtly trouble the science. For his sin was the essence: in investigating one piece of the human charter, Psamtik, by his lack of compassion, did violence to another."
This is a book about greedy scientists ruining lives. More specifically, it's about a girl named Genie, who suffered horrendous abuse as a child to the point that she didn't know how to speak. After her mother brought her to social services, Genie fell under the care of scientists who were so excited to test Noam Chomsky's theory of linguistic development that they fought against each other for control and guardianship of Genie, leading to disastrous results for her.

This book was very interesting for its exploration of language-development theories and the nefarious depths of human egoism and greed. Unfortunately, it was also one of those books where its beginning was much more compellingly-written than its end
Would I still recommend? Yes, just because the story is so important.


Eugénie Grandet, by Honoré de Balzac,
Translated by Sylvia Raphael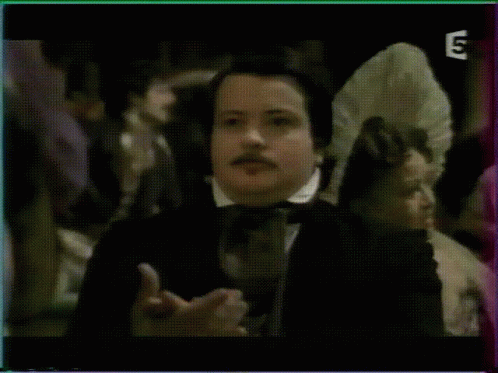 "[About Eugénie's mother:] An angelic gentleness, the submissiveness of an insect tortured by children, exceptional religious feeling, an unfailing evenness of temper, and a good heart made her universally pitied and respected."

This is the first book by Balzac to become considered a classic. I had very high expectations as a result.

It's about a provincial girl named Eugénie whose father is filthy rich (though he hides it from his family and subjects them to a life of poverty). Because Old Man Grandet's so wealthy, everyone wants to marry Eugénie. Eugénie also has a handsome cousin named Charles, whose father ends his own life because Old Man Grandet wouldn't help him out of financial troubles, and now the grief-stricken Charles is left under the care of the Grandet household.
What does Charles do? He falls in love with Eugénie. And Eugénie falls in love with him.
Thus commences this wonderfully-observed book.
The book is definitely well-written (just look at that quotation!) It also shows a lot of features of what we'd go on to call realism.
However the female characters have NO SENSE OF SELF. They're either talking about marrying guys, sneaking away to prepare breakfast for guys, or looking at things left behind by guys. But the world is much more than guys, and by failing to develop his female characters in recognition of this irrefutable axiom of existence, Balzac greatly weakens the power of his novel.
I would still recommend this book, if only for Balzac's perceptive eye when it comes to his male characters (and occasionally his female ones).


The Colonizer and the Colonized, by Albert Memmi
"Having become aware of the unjust relationship which ties him to the colonized, [the colonizer] must continually attempt to absolve himself. He never forgets to make a public show of his own virtues, and will argue with vehemence to appear heroic and great. At the same time his privileges arise just as much from his glory as from degrading the colonized. He will persist in degrading them, using the darkest colors to depict them. If need be, he will act to devalue them, annihilate them. But he can never escape from this circle."
I had to read this book for my senior thesis. It was very interesting and clarified a lot of things I'd been perpetually confused about. It keenly outlines the mentality of people who colonize and people who are colonized, and how they view and interact with each other.
The book was very insightful. I would say that some things could have been developed more nuancedly than they were, such as the outline of how colonized people came to perceive themselves through the eyes of the colonizers. But then again we have people like Frantz Fanon to elaborate further. As it is, this book was incredible for its time (being an early book on colonialism), and a very important introduction to colonialism as we know it. I would definitely recommend.
As promised, here's a list of organizations you can donate to in order to support Ukrainians in need. Please do so if you are able:
World Central Kitchen—Feeds Ukrainian refugees as they cross into Poland. Donate here: https://wck.org/
International Rescue Committee—Provides food, medical care, and emergency support services to Ukrainian refugees. Donate here: https://www.rescue.org/
International Medical Corps—Increases access to medical, mental health, and protection services to civilians in Ukraine and works with refugees in surrounding areas. Donate here: https://internationalmedicalcorps.org/
Ukrainian National Women's League of America—Provides humanitarian support to civilians and military hospitals. Donate here: https://unwla.org/top-news/call-for-humanitarian-aid/