Hello! Happy Rosh Hashanah to those who celebrate. I've read three books this week and have reviewed them all for your enjoyment. I've also provided a list of organizations you can donate to in order to support Ukrainians in need. Please do so if you are able.
The Paul Street Boys, by Ferenc Molnar,
Translated by Louis Rittenberg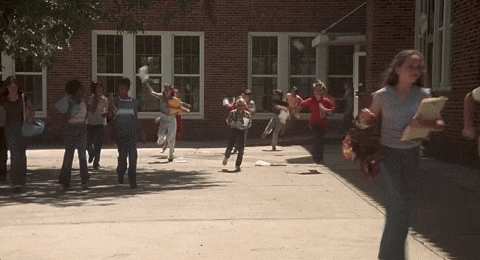 "The only human being in the street at that moment was János Boka—the general. And, as General János Boka gazed about him and realized that he was all alone, his heart was so tightly gripped by a strange feeling that János Boka, general, leaned against the gate-post and burst into genuinely bitter, heartfelt tears."
This is a book about bunch of kids (the Paul Street boys) who get into fights with a bunch of other kids. Some of the kids from the Paul Street boys seem to be traitors—but are they really? And who will win? Read the book and find out.
 The book was very well written and had a lot of heart. It had very funny parts (the kids telling an adult that they're part of a putty club which involves them chewing on balls of putty so as not to tell the adult about their other Paul Street boys club), and it had sad parts (which I won't spoil). It also had interesting subplots about some of the boys which made the book even more enjoyable.
Parts of The Paul Street Boys reminded me of another Hungarian book, György Dragomán's The White King. That book also involved boys fighting, but in that book the fights were much darker (since the story itself was much darker). In The Paul Street Boys, it was refreshing to see the kids have such strong senses of honor. Sometimes it felt a bit too idealistic (considering that some of the kids may have very well grown up into real military commanders who may or may not have been forced to give up their honor for the sake of victory). Even so, the book steered clear of preaching blind idealism ("Rah, rah, fighting is amazing!") through its terrific twist-ending (which I won't spoil).
Overall, if you're looking for a warm adventuresome book that makes some very good points about war and life and the meaning of fighting, I would recommend The Paul Street Boys.
Ruslan & Ludmila, by Alexander Pushkin,
Translated by D.M. Thomas
"Events described in ancient pages
By some long-perished Russian dreamer."
This is a story about Ruslan and Ludmila, two lovers who are supposed to get married. Only just before they do, an evil wizard teleports into their midst and kidnaps Ludmila. So the king (Ludmila's father) decides to make his daughter's rescue into a contest—whoever rescues her will actually marry her. Ruslan and two other guys set out to rescue her. Along the way, they try to kill each other and try to avoid getting killed themselves by the various magical creatures they meet.
The story was fun and well-told. Pushkin made good observations about nature and got me firmly on Ruslan's side. Even so, I felt a bit let-down. As someone who's been studying Russian, I found myself imagining the Russian version of some of the lines I was reading, and found myself realizing how much better the poem likely would have been in Russian (there would likely have been a lot of beautiful assonance that got lost in the English translation, for instance).
This is obviously my own fault for not studying Russian enough to be able to read the book in the original. And in any case, for those of you who don't know any Russian, Thomas's translation still did a very good job of capturing whatever poetic rhythm and sound it could, so I would definitely recommend.
However, if you DO know Russian (or are learning it like I am), I'd probably recommend reading it in the original (or getting a bilingual version!)
The Sinner and the Saint: Dostoyevsky and the Gentleman Murderer Who Inspired a Masterpiece, by Kevin Birmingham, Read by Robert Petkoff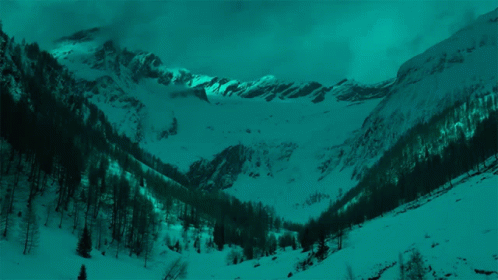 "To earn money, he [Dostoyevsky] devised various translation schemes to serve Russia's interest in western fiction. Mikhail [his brother] translated German texts, and Fyodor translated French. He believed translations were a sure path to fortune. 'Why is Strugovshchikov already famous?' he asked Mikhail. All of his calculations had optimistic bottom lines, sometimes several thousand rubles. 'Just wait and see. They'll come flying at us in swarms when they see the translations in our hands. There will be plenty of offers from booksellers and publishers. They are dogs.'"
This book is about Dostoyevsky, the writing of his book Crime and Punishment, and the French murderer who inspired it.
The book alternated between telling Dostoyevsky's story, the story of his book, and the story of Francois Lacenaire, a Frenchman who murdered people out of nihilism. So the book was part-biography, part In Cold Blood, and part literary scholarship. Even though it alternated among these three "plotlines," the book had a terrific sense of narrative drive (I'd find myself wondering "How will Dostoyevsky get out of this problem?").
Interestingly, since the author wrote about Dostoyevsky's life, some parts of his biography read like summarized versions of Dostoyevsky's books. The author wrote about the exact same details in Dostoyevsky's Siberian imprisonment that made their way into his book Notes From a Dead House for instance, and it felt like I was reading a miniature version of Dead House nestled within a bigger biography of Dostoyevsky.
The author also explained the origins of various characters in Dostoyevsky's book—ever wonder where Porfiry Petrovich came from? This book will tell you, along with how Petrovich evolved over the course of Dostoyevsky's revisions.
At the same time, the author gave very good psychological and philosophical insights into nihilism, its causes, and the brutal lengths some people went for it. He did this by telling Lacenaire's story and the story of Russia's unrest as Dostoyevsky was writing Crime and Punishment. Ultimately, these three "plotlines" made the book's scope bigger than just a literary analysis, and the book was much richer for it.
So if you're looking for a book about Dostoyevsky that takes a different approach than a standard biography/literary analysis, I'd recommend this book. And I'd especially recommend it in audiobook form, since the narrator was terrific.
As promised, here's a list of organizations you can donate to in order to support Ukrainians in need:
Jewish National Fund—Helps Ukrainian refugees find shelter while providing them with food, toys, and psychological assistance. Donate here: https://my.jnf.org/donate-ukraine-relief/Donate
Doctors Without Borders—Ships emergency supplies to Ukrainian hospitals. Donate here: https://donate.doctorswithoutborders.org/secure/donate 
Global Empowerment Mission—Gives plane tickets to Ukrainian refugees so they can reach friends and family they have in Europe. Donate here: https://www.globalempowermentmission.org/
Razom For Ukraine—Provides medical relief for soldiers and doctors on the front line. Donate here: https://razomforukraine.org/