Hello! I hope you are as well as can be hoped for during these awful times. I have reviewed three books this week, and have included a list of organizations you can donate to in order to help Ukraine:
Profile of a Prodigy: The Life and Games of Bobby Fischer,
by Frank Brady
"Psychologically, he seems trapped by his own temperament, unable to realize that a sensitivity to the rights and interests of others is a condition of social being. He has backed himself into such a small cultural corner that his ideational mobility suffers every time it is tried, as is shown by the almost pathetic lack of sophistication in his statements since Curaçao. Indeed, he is scarcely able to communicate with the world of larger interests except through the medium of the chessboard. Mikhail Tal one said in an interview that Bobby should read more outside of chess or else his game would eventually  suffer from the thinness of his education. Bobby replied by slighting his critic's chess ability and adding a series of sneers at intellectual pretensions on the part of certain chess masters."
This book is about the famous chess player Bobby Fischer, who was a prodigy as a kid and who went on to become the world champion of chess.
What makes this book more interesting is that the author knew Fischer personally. Also, this book was written and published in the 1960s, when Fischer was on hiatus from chess and before he returned to win his famous matches in the 1970s. So here we only have a partial profile of a prodigy rather than the whole story (which is what most standard biographies would give you). So think of this book as being more of a snapshot than a comprehensive biography.
The book was good. It was interesting to learn about the world of chess. Fischer was a very good chess player at a very young age, but he was also very immature. At the time this book was written, his immaturity was limiting him by causing him to decline to participate in chess. He had wanted to compete in the world championship, for instance, but, after convincing himself that the game was rigged against him in favor of his Soviet rivals (which he only complained about when they beat him), he also convinced himself to take a hiatus from the game.
 The book also contains annotated diagrams of Fischer's greatest games (up to the 1960s). Though it was mildly interesting to flip through these ("14 RxB!!"), it was more interesting to read the biography portion of the book. What made it stand out the most to me was its chapter trying to dissect Fischer's psychology. He apparently tied his sense of self-worth to chess to the point where he wound up sabotaging his chances at the world title in the 1960s to preserve his sense of superiority over other players.
So, if you're interested in a psychological portrait of a (sometimes comically-whiny) prodigy, I'd recommend this book.
Poems by Alexander Blok, Translated by Yevgeny Bonver
"Years that burned everything to ashes!
Do you bring madness or grace?
The war's and freedom's fire flashes
Left bloody light on every face."
After reading Pasternak's poems on a website and reviewing them on this blog, I have found another website with a lot of poems by Alexander Blok.
The poems were good. They made me think about the world in a different way. Some were particularly striking, like "All perished, All!" and "He, who was born…" All in all, it was a very good compilation.
The only thing I would say about these poems is that the English translation loses out on nuances in the original. For instance, in "Night, Streets, the Lantern…" the original's last line has to do with ice flowing (or something that shows that in spite of the frozenness of ice, it still contains a glimmer of motion). This nuance was completely lost in the translation, which mentioned something about a swelling canal in the night. Obviously not all translations can be perfect, but it has made me wonder how much nuance has been lost in the other poems translated here.
In any case, I would recommend just to get exposure to Blok. If you can read the originals, I would recommend them even more.
The Haunting of Falcon House, by Eugene Yelchin,
Read by Michael Bakkensen and George Guidall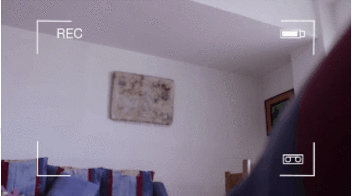 "I hesitated, deciding which book to open first. Not that it mattered. It shouldn't be too hard for me to pass what was required. French I didn't need to study. I already knew it. Of course, en garde, prêts, allez were the only words I knew, but they were the most important words in French. You couldn't start fencing without saying them. I didn't have to bother with the Russian grammar, either. Russian is my mother tongue, and besides, I write in cursive neatly. Well, almost neatly. As for arithmetic…true, numbers had always troubled me a little, but I could draw them well. Zeros in particular."
This book is about a prince, Lev Lvovich, who is sent to live with his aunt Olga in a house called Falcon House, which just so happens to be haunted. As he tries to live up to his grandfather's legacy (his grandfather was apparently a fancy general in the Russian army), he meets a mysterious boy named Vanyusha who has mysterious secrets, studies half-heartedly for admittance into a fancy Russian military academy, and finds himself drawing pictures better than he ever had drawn them before.
The book started slow but gets really good at the end. Was it worthwhile? I found it to be so. It was fun to read, with humor, action, and heart. I felt like some aspects could have been developed more (we learn about the protagonist's grandfather but not so much about his father, for instance), but there was enough to keep the read entertaining.
So, if you're looking for a book with some humor and a terrific ending, read this. And if you just so happen to be cramming for final exams and writing essays for final assignments, I'd recommend this book even more for its inspirational take on academics (see excerpt above!)
As promised, here's a list of Ukrainian organizations to donate to. In case you missed out on previous lists, some entries are repeated here:
UN Refugees: Supports Ukrainian refugees by giving them supplies and assistance. Gifts are being matched up to 1 million dollars. Donate here: https://www.unrefugees.org/
World Central Kitchen: Provides food to displaced Ukrainian refugees and to civilians still in Ukrainian cities. Donate here: https://wck.org/
Razom for Ukraine: Provides medical supplies to Ukrainians in need. Donate here: https://razomforukraine.org/
Plan USA: Gives resources and psychological support to girls and women in Ukraine. Donate here: https://www.planusa.org/