Hello! Happy National Read a Book Day. I've read seven books (all in the same series) but will review only three of them, as well as provide a list of organizations to donate to in order to support Ukrainians in need.
Animorphs #19: The Departure, by K.A. Applegate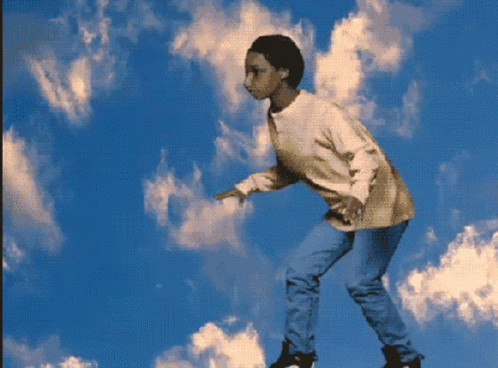 "<What reason could she [Cassie] have for giving us all up to the Yeerks [parasitic alien slugs that control humans]?> <You really don't know, Marco?> I [Jake] asked him. <You really don't know why someone would not want to kill? Or even stand by and let someone else kill?> <She has no choice!> Marco said. <There's always a choice,> Tobias said. <I can't get mad at someone not wanting to take a life. I can't get mad at someone for thinking life is sacred. I just can't.> It surprised me, him coming to Cassie's defense. Tobias lives as a pure predator. For him, killing is something he has to do for breakfast. <This is a war,> Rachel said coldly. <We're fighting for our lives. We have a right to do whatever it takes to win.> <Maybe we'll lose, maybe we'll win,> I said. <But if we win and someday it's all over, you'd better hope there are still plenty of Cassies in the world. You'd better hope that not everyone has decided it's okay to do whatever it takes to win.>
In this book series, a bunch of middle school/high school kids called the Animorphs are able to turn into animals to fight an alien invasion by slug-like creatures called Yeerks that can crawl into peoples' ears and possess them. The kids fight for another alien race called the Andalites. They have always thought of the Andalites as noble, and have always thought of the Yeerks as parasites. But in this book, Cassie (one of the kids) gets possessed by a Yeerk, learns about their motives for invading, and comes to realize they're much more sympathetic and relatable than previously thought.
This book is good for its characterization and for its moral complexity—instead of just saying the Yeerks are evil and leaving it at that, it gives them nuances. It also raises interesting moral questions—what's worth winning for? And even as Jake (the leader of the Animorphs) tries to preserve a sense of morality, he finds himself willing to sacrifice a few scruples to defeat the Yeerks. That makes for some interesting reading. It also raises the question—how far will these kids go, ultimately, to win the war?
Animorphs #22: The Solution, by K.A. Applegate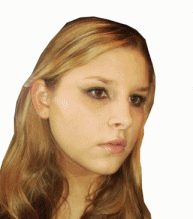 "'[…] I mean, I feel like scum because I felt kind of glad it wasn't me [….] You know the guy who ran into him is saying Saddler just shot out into the street without looking. So I'm thinking Saddler got run over because he was stupid and careless. That's not right either.' 'It's not right but I think it's probably normal,' I [Rachel] said. 'I mean, you don't want to think it could happen to you. So you have to come up with excuses. Ways it could never happen to you. You end up blaming the person who got hurt. Because then you don't have to think about what if it was you it happens to [….] You don't want to go around thinking, "It could be me next. It could be my sister or mother or father." You're going to do anything you can not to feel that way [….] You have to cut yourself off from it, tell yourself you're safe. Bad stuff only happens to people who are careless or stupid or evil.'"
In this book in the series, there's a new Animorph named David who goes on to turn against the other Animorphs. Particularly, he goes after Rachel, Jake's cousin. David could be wherever the Animorphs are when they're making their plans (for instance, hiding as a flea). And somehow the Animorphs have to figure out a way to bring him down before he kills all of them.
Like the previous book, this book is interesting for its moral conundrums. The Animorphs don't want to kill David, but they still have to get rid of him. How will they do it? Read the book and find out.
Though obviously about different things, this book series reminded me a little of Elie Wiesel's Dawn for its handling of moral themes. The Animorphs think of themselves as the good guys, which seems to justify them doing certain things. At the same time, they're trying to preserve their morality, but doing so gets harder and harder with every book. What is justified in the end and what isn't? When Jake starts using Rachel because he knows that she's the most violent Animorph, how justified is that? Is seeing fellow fighters as tools a form of dehumanization? Is it a form of exploitation? There's a lot of depth here, and I definitely recommend reading this book for it.
Animorphs #53: The Answer, by K.A. Applegate
"<Jake, there are seventeen thousand, three hundred seventy-two Yeerks in this pool.> That rocked me [….] Seventeen thousand. Living creatures. Thinking creatures. How could I give this order [to kill them]? Even for victory. Even to save Rachel. How could I give this kind of order? They could have stayed home, I thought. No one had asked them to come to Earth. Not my fault. Not my fault, theirs. No more than they deserved. Aliens. Parasites. Subhuman. <Flush them,> I said."
This is the second to last book in the Animorphs series. This is also the book where we realize that the once morally-scrupulous Jake will do anything to win, including killing seventeen-thousand three hundred seventy-two sentient Yeerks, including blackmailing allies with torture if they disobey him, including intentionally sacrificing a whole group of "auxiliary Animorphs" for the sake of a mission, including intentionally sacrificing an Animorph he loves.
This is also where "The Animorphs" becomes more than a YA series and turns into a terrifically-written moral tragedy. The Animorphs are being dehumanized by war, they are dehumanizing others in the war, and they are finally able to delude themselves into thinking it's all justified. The psychological aspect of this book is terrific. It's also terrific for the way that the author doesn't draw away from Jake once he starts making these morally-egregious decisions. She stays right with him, so that even in his evil moments, we realize that we could all become like him given the right circumstances and rationalizations. That makes for tremendously powerful and important reading.
Overall, if you're looking for a book series that is very compelling–emotionally, plot-wise, and philosophically, I would strongly recommend the Animorphs. it pretends to be a YA series, but it's so much more, and deserves to be recognized as such.
Have you read it? Let me know in the comments below!
Now, as promised, here's a list of organizations you can donate to in order to support Ukrainians in need:
Voices of Children—Provides psychological counseling for children and helps refugee evacuations. Donate here: https://voices.org.ua/en/
International Rescue Committee—Provides food, medical care, and emergency support services to Ukrainian refugees. Donate here: https://www.rescue.org/
World Central Kitchen—Feeds Ukrainian refugees as they flee to Poland. Donate here: https://wck.org/
Red Cross—Provides first aid, food, medicine, and evacuation help to Ukrainians. Donate here: https://www.redcross.org/donate/cm/abc.html/?subcode=abc-pub