Hello! I hope you are well. I've read three books this week. Below are my (sometimes controversial) reviews of them. Also below is a list of places you can donate to in order to help Ukrainians in need. Please do if you are able.
The Daring Young Man on the Flying Trapeze
and Other Stories, by William Saroyan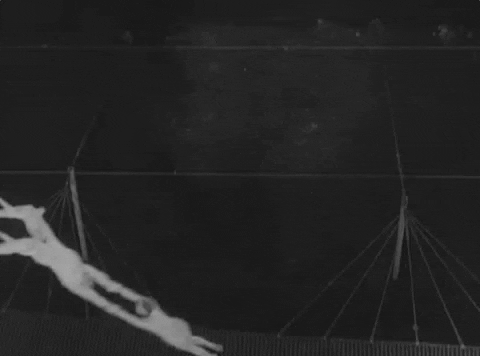 "Horizontally wakeful amid universal widths, practising laughter and mirth, satire, the end of all, of Rome and yes of Babylon, clenched teeth, remembrance, much warmth volcanic, the streets of Paris, the plains of Jericho, much gliding as of reptile in abstraction, a gallery of watercolors, the sea and the fish with eyes, symphony, a table in the corner of the Eiffel Tower, jazz at the opera house, alarm clock and the tap-dancing of doom, conversation with a tree, the river Nile, Cadillac coupe to Kansas, the roar of Dostoyevsky, and the dark sun."
This book has a bunch of short stories in it by the writer William Saroyan.
It had me of two minds. There were some stories in it I loved, like "The Daring Young Man on the Flying Trapeze," "Seventy Thousand Assyrians," "Aspirin is a Member of the N.R.A", "Seventeen," "Laughter," "Harry," and "War." Then there were some that I thought were trying too hard to be poetic or weren't really saying anything meaningful, and I found myself getting annoyed with them (a very subjective response).
In any case this author reminded me of a cross between Thomas Wolfe (for the streams of consciousness) and Isaac Babel (for some of the very concise writing). Interestingly, someone said that Saroyan was one of the first minimalists. I wouldn't call him a minimalist (considering his streams of consciousness) but I would call him a very good writer in any case that would be interesting to read.
The Overcoat and Other Tales of Good and Evil,
by Nikolai Gogol, Translated by David Magarshack
"On entering the hall, he saw his valet Ivan lying on his back on the dirty leather sofa and spitting on the ceiling and rather successfully aiming at the same spot. Such an indifference on the part of his servant maddened him; he hit him on the forehead with his hat, saying: 'You pig, you're always doing something stupid!'"
I previously reviewed Gogol's "The Overcoat" here. Now I'm reviewing more of his stories.
This collection in particular is a very interesting book because it shows Gogol going from writing semi-cliché (and very sexist) stories of revenge to writing more original and funny stories like "The Overcoat" and "The Nose."
Another good story in this collection was "Nevsky Avenue," which had very funny parts to it as well, even if it lacked the depth and insight that made "The Overcoat" and "The Nose" such masterpieces. Finally, there was a story called "The Portrait" which gave a great summarization of Gogol's artistic values (it's about painters).
Overall, if you're looking to journey along with a great writer as he develops, this would be a very good book to read.
Pnin, by Vladimir Nabokov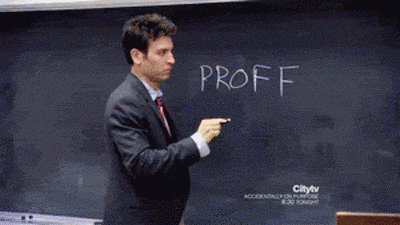 "'I have always had the impression that his entomology was merely a pose.'  'Oh no,' said Chateau. 'You will lose it some day,' he added, pointing to the Greek Catholic cross on a golden chainlet that Pnin had removed from his neck and hung on a twig. Its glint perplexed a cruising dragonfly."
This book is about a professor from Russia who teaches Russian at an American university. His name is Pnin. I don't know what else to say about this book because nothing much else really happens.
My thoughts about this book are controversial. I did not enjoy it, unlike everyone else I know who read it. I guess for me it was the fact that Pnin had previously risked his life fleeing from Soviet Russia to America, but then in America the most that he risks is potentially losing his tenure. Considering how the stakes went from super-high to nonexistent, I didn't feel that engaged with the story.
I know that Nabokov isn't known for gripping and suspenseful plot-driven works but is known for his style. Even so, I didn't really care that much about his style (other than the first chapter which was hilarious). For some reason I found the book got less funny as it went on. At certain points his style felt like he was trying too hard to be witty, to the point where I stopped really caring about his attempts.
Even so, I saw that Nabokov was a good writer. His language was good, some of his observations were interesting, and so on. I just didn't feel that Pnin was as fulfilling (or as funny) as other books I've read.
In the end, I know this is a very subjective opinion. I wouldn't let my judgement of it turn you off from reading it. I'd recommend you read it and see what you think. Maybe we'll wind up agreeing, but maybe we won't and you'll find yourself a new favorite author.
Now, as promised, a list of organizations you can donate to in order to support Ukrainians in need:
UN Ukraine Humanitarian Fund: Helps give money to humanitarian non-governmental organizations who give food to Ukrainians. Donate here: https://crisisrelief.un.org/t/ukraine
Revived Soldiers Ukraine: Provides medical support to soldiers and civilians. Donate here: https://www.rsukraine.org/
Razom For Ukraine: Provides medical relief for soldiers and doctors on the front line. Donate here: https://razomforukraine.org/
Rescue.org: Gives food, medical care, and emergency support services to Ukrainian refugees. Donate here: https://help.rescue.org/donate/ukraine-web