Hello! I've reviewed three books this week. I would definitely recommend the first one, and I would definitely not recommend the third one.
Stanislavski in Rehearsal: The Final Years, by Vasily Osipovich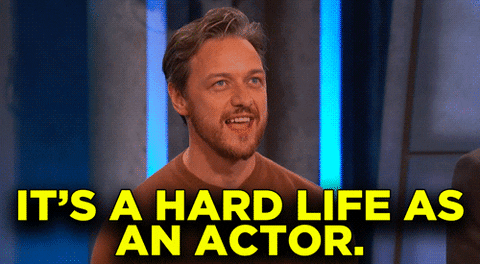 "[Stanislavski was talking about an experience he had:] Smoke from the bonfires arose, the crowd murmured in a thousand voices. What was this? 'These people are waiting for tickets for your production,' I thought. 'My God, what a responsibility we have to satisfy the spiritual needs of these people who have been standing here freezing all night; what great ideas and thoughts we must bring to them!' So consider well, whether we have the right to settle accounts with them by merely telling them a funny anecdote. I could not fall asleep that night for a long time because of my feeling of responsibility [….] that night I felt that the people whom I had seen in the square deserved much more than we had prepared for them."
This book was mind-blowing. The Russian director Konstantin Stanislavski is inherently mind-blowing, but he's even more mind-blowing when he is in the final years of his life and striving to teach others his approach to acting so that they can develop it beyond what he had done so far.
Meanwhile our narrator and memoirist, Vasily Osipovich, has mastered the "old" way of acting which relied on playing clichés (an actor playing an evil character would twirl his moustache, for instance). Now, Osipovich wants to join Stanislavski's Moscow Art Theater to learn from him. The result: Osipovich gets his mind blown by Stanislavski and has to relearn everything he thought he knew about acting. So we see two journeys: Osipovich's journey to improve as an actor, and Stanislavski's to pass on his wisdom before he dies.
Stanislavski's way of rehearsal seemed tyrannical—he'd stop the actors every few seconds and insist that they redo an entrance or a line. He'd keep having them redo it until they got it right, even if it took up all the hours in that day's rehearsal.
On the other hand, it seemed like Stanislavski was committed to hard work for the sake of getting great results. Once, when Osipovich and the company got frustrated by Stanislavski's insistence that they adopt a kind of "rhythm," they asked him to do it himself, and he did so. When they asked him how he could do it so convincingly, he said he drilled himself extensively every day. After reading about how he drilled his own actors, I don't doubt that he did the same to himself.
Stanislavski also said things that showed the power of this type of work. He started off with this: "Every exacting actor, however great, at certain intervals, say every four or five years, must go back and study anew." Actors had to constantly examine themselves to get rid of clichés they were playing and other bad habits they'd fallen into. Apparently, each time Stanislavski himself started playing a new role, he relied on clichés. For every role he ever played, he then had to work hard to get rid of the clichés and replace them with truth.
Given all of this, Osipovich's book about Stanislavski made me realize that talk of the "hard work" an artist has to do to learn his or her craft is a euphemism for insanely hard-core work.
I would definitely recommend reading this book.
A Practical Handbook for the Actor, by Melissa Bruder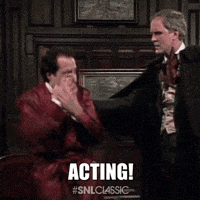 "Many actors have spent their careers trading on, and thus were limited by, their natural talents. Many of these actors had successful careers, it's true, but few grew as artists, because they never took the time to develop a set of skills they could call their own, skills that could never be taken from them [….] How much greater is the self-respect of the man or woman who can call upon the technique he or she has developed over his or her years in the theatre to see him or her through even the most seemingly insurmountable acting problem."
I can't say much about this book because it basically just echoes some of the things Stanislavski said better ~200 years earlier. Because of that, I'd say that if you ever have to choose between a book by Stanislavski and a book by Bruder, I would choose Stanislavski.
My Experiences as an Executioner, by James Berry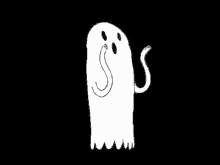 "Fortunately none of the people knew me, so that when the old gentleman asked them what was the matter, they could only tell them that Berry was traveling by that train, and that they wanted to have a look at him. The old gentleman seemed anxious to see such an awful man as the executioner, and asked me if I should know him if I saw him. I pointed out a low-looking character as being possibly the man, and my fellow traveler said, 'Yes, very much like him' [….] We got quite friendly, and when we reached Durham where I was getting out, he asked for my card. The reader can imagine his surprise when I handed it to him."
James Berry was an English executioner in the 1800s, and he wrote this memoir about his experiences. It was one of the grimmest books I've read. To give you some perspective, it was much grimmer than Dostoyevsky's books, and only slightly less grim than Enemy at the Gates.
Somehow, it managed to be this grim without any graphic descriptions. I think this was because of the book's specificity. You don't need to describe anything else if you give enough details about the exact number of inches an executioner wants to make the rope fall in a given execution and how he came to that calculation.
On the other hand, the book did give some valuable insights into humanity. Some of these included how awful an executioner feels about his job, how people react differently before they get executed, why people commit crimes, and the stigma that an executioner faces for having to execute people.
I don't think any of that makes the book more readable, though.