Hello! I hope you're all healthy and safe. I've read another book about…
Stalin's Daughter, by Rosemary Sullivan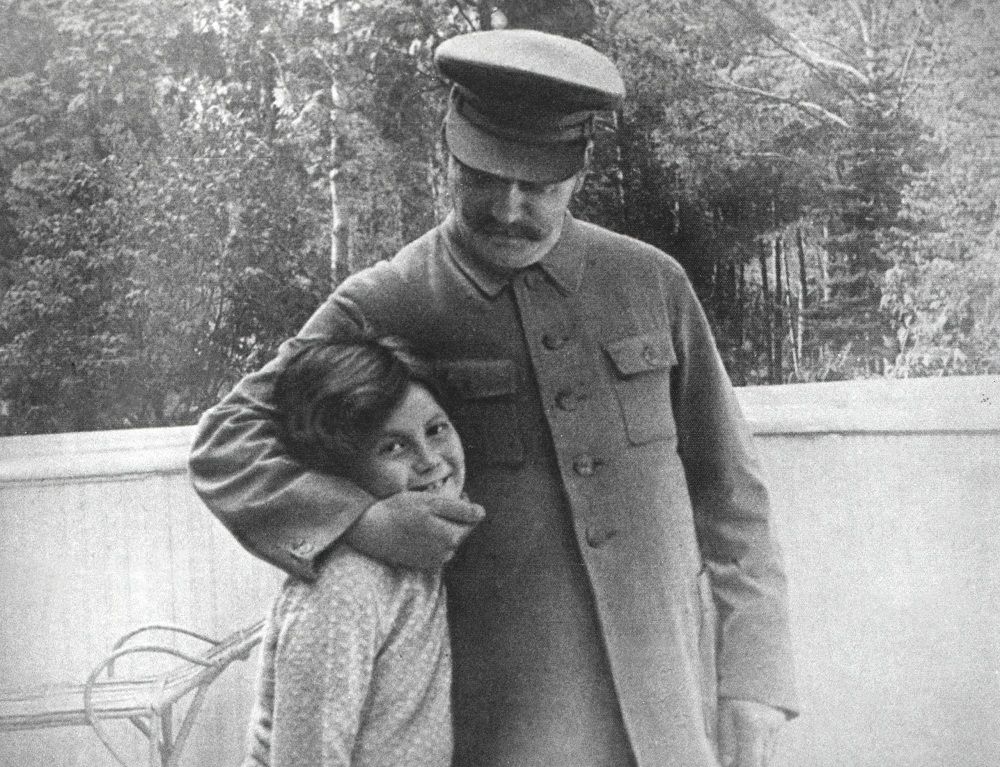 "The revelation of Stalin's crimes was cataclysmic. The propaganda icon—'the creator of happiness,' 'the savior of the Russian people,' and a 'genius among mortals'—had been a fraud all along, just another ruthless and cruel politician who had committed horrific crimes with impunity. Examining his own generation in retrospect, the writer Konstantin Simonov wrote: 'If we are honest, it is not only Stalin we cannot forgive, we cannot forgive anyone, including ourselves…. We may have done nothing bad, at least at first glance, but what is bad is that we (became) accustomed to…what now seems incredible and monstrous, somehow gradually became some kind of norm, seemed almost customary. We lived amidst all this like deaf people, as if we did not hear the firing going on all round us all the time, people being shot, murdered, people vanishing.' Simonov confessed that he had lived for a long time in a duality, knowing and refusing to know, 'partly through cowardice, partly through stubborn efforts to reassure myself, partly through coercion of myself, and partly through a reluctance to touch on some things even in thought.'"
It may seem strange that I chose a quote about Russia to encapsulate a book about a person, but it's not. This is a biography of Stalin's daughter, Svetlana, but it's also a biography of Russia from around 1930 to around 2011. The two are deeply intertwined.
Firstly, it's about Svetlana. She grew up under Stalin, literally and metaphorically. At first, she saw him only as a doting father, but as time passed, she realized the truth about his depravity. Then Stalin died in 1953, and she left Russia for the United States. That's basically the first part of the book, and it sets up how her father impacted her psychology growing up. It also paves the way for the rest of the book, which is about how she tried (and usually failed) to escape from his shadow.
For instance, whenever a family crisis happened in Stalin's life, he would order a new dacha/mansion to be built for him to move into. Similarly, whenever a crisis happened in Svetlana's life after she left the USSR, she would move into a new house. Sometimes, it wasn't even a crisis that caused her to move, but just an unhappiness that she never could escape.
Her unhappiness also came from Stalin. Everyone in the world thought of her as "Stalin's daughter," and judged her more according to what her father had done than according to what she herself had done. People were always out to milk her for funds (such as the Frank Lloyd Wright Foundation) or for political leverage (the US government and later the Soviet government). Even though she was much more humane and much less sadistic than her father, Svetlana was never seen as her own person, even up to her death in 2011. She never did really escape his shadow.
So in terms of Svetlana, it's about the life of someone who was never given the chance to become a real person.
In terms of Russia, it's about how the state tried and failed to escape from Stalin's influence, from Khrushchev to Brezhnev to Putin. That continuity of Stalin's legacy means the book has a lot of important insights for our times.
For instance, there's a remarkable account of what happened during and after Khrushchev's "Thaw." Everyone was horrified by what Stalin had done and it seemed they now knew better and would never let something like that to happen again. Then Brezhnev came to power, and he reinstated a similar type of oppression, and all the outraged people from before forgot their outrage and bowed their heads and didn't object to the new horror.
Basically, I never knew how much one person's life could be defined by another person. I also never knew how much a country could be defined by a person.
So in a way, you could say that Svetlana's story is the story of Russia because both were defined by Stalin. Svetlana tried to separate from her father's image, but in the end the world still remembered her as Stalin's daughter. Russia tried to thaw under Khrushchev, but even in 2011, it still was Stalin's state. Obviously, that comparison isn't perfect. Svetlana wasn't Stalin, but Russia is still repressive like it had been under Stalin. Even so, the comparison does give you a sense of how closely intertwined Svetlana's story and Russia's story were.
As you can see, this book was fascinating and thought-provoking, both because of its psychological insights and its global insights. For that reason, I would definitely recommend it. It's also a book to reflect about, so I would recommend you read it when you have a long stretch of unoccupied time, like a winter break.
I'll stop rambling now. It's actually almost my winter break, and I have many other books to read, so you'll hear from me again next Tuesday. In the meantime, keep healthy, safe, and reading.