Hello! I hope you are all healthy, safe, and warm. To those who celebrate, happy (not quite) third night of Hanukkah. I've read three books this week and have reviewed them below. I've also included a list of organizations you can donate to in order to support Ukrainians in need.
Fish Change Direction in Cold Weather, by Pierre Szalowski, Translated by Alison Anderson
"'It looks as if they're swimming closer to each other.' Boris quickly sat back down by the aquarium. Julie still had something to say. 'That's it! When it's cold, they get close to each other' [….] 'And they're swimming two by two, in pairs. They're no longer plotting their course individually, avoiding the others. They're doing it together. And it's just since they got cold that they've been like this. Look! Now they're making double knots.'"
In this book, a Canadian boy's parents get divorced and he wishes for the sky to help bring them back together. Instead, the sky brings forth a blizzard that causes a bunch of other people to come together: his homophobic neighbor and the male couple that lives across the street, and a Russian mathematician and a dancer. But will the storm bring his parents back together too?
This book was a fun read. The author had a great, unforced sense of humor that shone through in nearly every sentence. It also wasn't overly self-conscious, which made the book even funnier–as opposed to writers whose books clearly were constructed to try and come off as funny, it was obvious to me that the author himself must have had a blast writing this book. This last point meant that Fish Change Direction in Cold Water had a lot of heart, making it a terrific feel-good story about the power of connection in hard times.
One thing I will say is that the book's ending felt a little bit too neat and happy. I won't spoil it other than that, though, and this shouldn't dissuade you from reading the book, especially given how funny it was to read. I would recommend.
Catching Fire, by Suzanne Collins, Read by Carolyn McCormick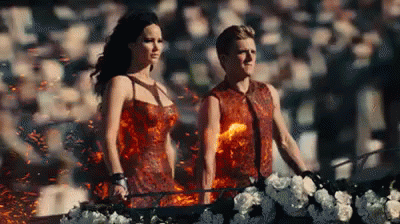 "It's interesting though, when I think of what Peeta said about the attendant on the train being unhappy about the Victors having to fight again, about people in the Capitol not liking it. I still think all of that will be forgotten once the gong sounds, but it's something of a revelation that those in the Capitol feel anything at all about us. They certainly don't have a problem watching children murdered every year, but maybe they know too much about the Victors, especially the ones who've been celebrities for ages, to forget we're human beings."
The second book in The Hunger Games trilogy involves Katniss and Peeta trying to prevent a rebellion from breaking out as a result of Katniss's actions at the end of their first Hunger Games. But Katniss and Peeta fail, and so the Capitol throws them and past years' Victors into a new arena for them to fight to the death again.
This book wasn't as good as the first book, especially given the slow middle where Katniss just spent time back home in District 12. That's fine though, since the book picked up once the new Hunger Games starts again.
Something I noticed in this read-through was Collins' use of humor—she puts her characters through horrible things, but always gives readers a chance to catch their breath with a moment or two of comic relief.
This helps the books be good in two ways—first, it's (obviously) comic relief. Second, it highlights the characters' resilience. In spite of what they go through, they're still able to retain their humanity and connection with each other through laughter, even in the arena when the Capitol is trying to turn them against each other. That dynamic is interesting, and might be another reason to read the second book, in addition to just having to read it to get to Book 3.
Day, by Elie Wiesel, Translated by Anne Borchardt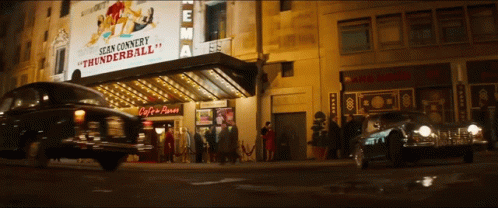 "'You must forget [the dead]. You must chase them from your memory. With a whip if necessary.' 'Chase them, Gyula? With a whip, you said? To chase my father with a whip? And Grandmother? Grandmother too, chase her with a whip?' 'Yes, yes, and yes. The dead have no place down here. They must leave us in peace. If they refuse, use a whip' [….] 'I can't, Gyula. I can't.'"
This book is the conclusion to Elie Wiesel's Night trilogy. In it, the main character suffers an automobile accident that leaves him barely alive. As his broken bones slowly heal, he has to come to terms with his past trauma, his present situation, and his relationship with both life and death.
This book was terrific, but its ending felt less focused than Night or Dawn. It wasn't because Wiesel didn't know what he was saying– he did. But this book's setup made me anticipate a certain ending that didn't happen. Instead, the book's ending opened up a bunch of other questions.
Maybe this was the point. There's an expectation that people would be able to resolve the pain from their pasts, but suffering can't really fully be resolved and it's wrong to act as though it can. In terms of fiction-writing though, this also meant that Day didn't end in a way that created a sense of completion. Even though Night and Dawn certainly didn't have happy endings, their stories ended with a sense of resolution.
Ultimately, I think Day is worth reading, especially if you've also read Night and Dawn. Just know that instead of a neat ending, Day will leave you thinking and questioning.
I'd be curious to hear your thoughts if you've read any of these books yourself. Let me know in the comments below.
Now, as promised, here's a list of organizations you can donate to in order to support Ukrainians in need. Please do so if you are able.
Amnesty International—Investigates human rights violations in Ukraine to hold those responsible accountable, defends journalists and other people at risk. Donate here: https://www.amnestyusa.org/
Save the Children—Provides food, water, money, hygiene kits, and psychosocial support to children. Donate here: https://www.savethechildren.org/us/where-we-work/ukraine
Writers in Odesa—A fundraiser started by Ukrainian-American poet Ilya Kaminsky and Rob Lipton seeking to support writers in Odesa who suffer as a result of Russia's unjust war. Donate here: https://www.gofundme.com/f/writers-and-newspapers-in-odessa
United Jewish Appeal—Provides food, shelter, transport, and emergency medical supplies to Ukrainians in need and in neighboring countries. Donate here: https://www.ujafedny.org/crisis-donate