Hello. I hope you are all well in the aftermath of last week's tragic events. I have read three books. I'll review them below, since I believe that reading can spread hope.
Ballad of Forgotten Years, by Abish Kekilbayev
"Now, he is playing a kiuiy [instrument], singing how sweet life is on earth, how magnificent in its glorious expanses. And why must they fight and kill each other, these brother nations, when it is so good to live out one's days in joyful labor; days watching the children grow, and seeing them prosper, days which reach wise old age."
This book is about fighting between two Central Asian nomadic groups–the Adai Kazakhs and the Turkmen. A Turkmen warrior named Zhoneyut wants to avenge his brother's death and sends his son to do so. Tragic consequences ensue.
The book itself was well-written. It had action but it also had a lot of wisdom about the senselessness of violence and art's power to heal (sometimes). Sometimes Kekilbayev just described a character's actions, and I found myself wondering what the character was thinking. I also wondered why he didn't tell us, but then I realized it could have been because the character in question was emotionally-suppressed, since later on this character got more internal monologues. If that was what Kekilbayev was going for, it was pretty cool to see.
Overall, Ballad of Forgotten Years may be hard to find, but it's worth reading for its story and ideas.
Silent China, Selected Writings of Lu Xun, by Lu Xun,
Translated by Gladys Yang
"The most deplorable is my elder brother. He's a man too, so why isn't he afraid, why is he plotting with others to eat me? Does force of habit blind a man to what's wrong? Or is he so heartless that he will knowingly commit a crime? In cursing man-eaters, I shall start with my brother. In dissuading man-eaters, I shall start with him too."
This was a short but very interesting book. It's made up of short stories, reminiscences, poems, and essays. The short story quoted above is called "A Madman's Diary" and is about a man who thinks everyone wants to eat him. The other short stories ranged from comic to serious, and I found them the best part of the book. Some of the reminiscences were good, too. Basically, I enjoyed the pieces in the book that evoked emotion. Meanwhile, the essays were sometimes entertaining, sometimes baffling, and other times propagandistic (Lu Xun apparently contributed to Communism's rise in China).
Overall, I'd say this was a good book, but that I feel I probably could have skipped the essays and not have lost out on much.

Farewell, Gyulsary!, by Chingiz Aitmatov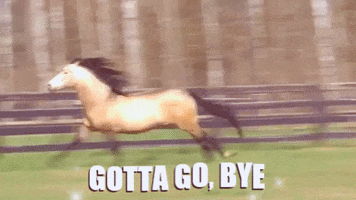 "Old Torgoi's prediction came true. The pacer's star rose quickly that spring. Young and old, everyone knew of him. 'Gyulsary!', 'Tanabai's pacer', 'the glory of the village' was how they referred to him. Barefoot boys of three and four galloped up and down the dusty street, imitating the pacer's gait, shouting: 'I'm Gyulsary!', 'No, I'm Gyulsary!', 'Mamma, tell him I'm Gyulsary! Come on, boy! I'm Gyulsary!'
This is a book about a man named Tanabai and a horse named Gyulsary. Both of them are old and dying, and Tanabai spends the book reflecting on his life with Gyulsary on the collective farms of Kyrgyzstan.
Farewell, Gyulsary! was the first book by the Kyrgyz writer, Chingiz Aitmatov. It sort of showed. It wasn't amateurish in any way, but his later works are more emotionally-impactful for some reason. Even so, this book had its moments of fun and sorrow, and given the fact it's all available online, I'd highly recommend checking it out if you're an Aitmatov fan. It includes a lot of themes that Aitmatov would come back to in later books, like the meaning of life, nature, and humanity.
If you're an Aitmatov fan-to-be, maybe check out another of his works first, like Jamila, or The Day Lasts More Than A Hundred Years, or The Place of the Skull, or…well, you get the idea.