Hello! I hope you all had a good Thanksgiving weekend. In between studying for my finals, I've finished another book:
Lirael, by Garth Nix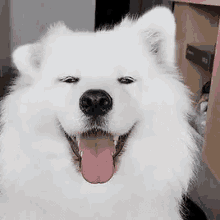 "Not that it mattered, because the Disreputable Dog never really answered her questions. Later, Lirael would repeat the same questions and get different, still-evasive answers. The most important questions–'What are you? Where did you come from?'–had a whole range of answers, starting with 'I'm the Disreputable Dog' and 'from elsewhere' and occasionally becoming as eloquent as 'I'm your Dog' and 'You tell me–it was your spell.' The Dog also refused, or was unable, to answer questions about her nature. She seemed in most respects to be exactly like a real dog, albeit a speaking one. At least at first."
Lirael is the sequel to the wonderful book Sabriel, (which I've reviewed here).
Lirael is about two people, Lirael and Sameth. Lirael is a member of the Clayr, which is a group of magicians who can see into the future, except Lirael can't see into the future, even though she's at the age when she should be able to do so. Meanwhile Sameth is the prince of the realm. His mother is the "Abhorsen" (basically someone who can travel into the land of the dead and interact with spirits, or who can banish the reanimated dead), and Sameth is the "Abhorsen-in-Waiting." The trouble is, Sameth fears death and doesn't want to inherit his mom's position. There's also a talking cat and a talking dog, both who are the coolest talking animals I've met in literature (up there with Bulgakov's cat). After some lengthy introductory scenes, all these characters (except for Bulgakov's cat, obviously) find themselves together on an adventure.
This book feels like one story told in the form of a bunch of short stories that get progressively longer. There would be the short-ish story of how one of them gets a certain position in life, then a slightly longer story of how that person gets a magical blade, and then a longer one about how that person goes on an adventure in the bigger world, which is interspersed with the story how the other person gets started on the same adventure. Basically, even though it's supposed to be a book, and even though it tells one story about two main characters, the parts of the stories are so self-contained that they feel like short stories.
Also, this book was mostly setup. Even though it had self-contained stories leading up to the climax, the book's overall plot wasn't resolved at the end. You have to wait for the sequel for that.
This cliffhanger makes for good suspense but it doesn't really make for as good of a reading experience. Unlike Sabriel, which was very self-contained and satisfying overall, Lirael felt more like a teaser trailer than an actual story. Because Lirael was all setup, it had a lot of backstory and scenes that seemed irrelevant/unneeded. All that setup didn't feel like it had direction or as much substance as it could probably have had if the book had been structured less as a bunch of setuppy short stories and more as a big story in and of itself. I still did think the structure was an interesting approach, even though it wasn't as satisfying as Sabriel.
Overall, after mentally weighing Lirael's sense of incompleteness against the merits of Sabriel, I'm still not sure if I'll recommend this one, but I also don't want to say that yet. Nix is definitely a good writer, and I'm confident he hasn't lost his good writing abilities, so I'm willing to cut him some slack and wait to finish the sequel before I give a more concrete statement.
So like the ending of Lirael, this review will have to end with a cliffhanger. Who is the Disreputable Dog? What happens next? And will the next book be satisfying enough to be worth also reading Lirael?
DUN DUN DUNNNN!
Until then, stay well.