Hello. I hope you are all healthy and safe, and doing your best to stay that way. I'm in the middle of midterms week at school, but I've managed to read a great book. I wanted to share it with you:
The Place of the Skull, by Chingiz Aitmatov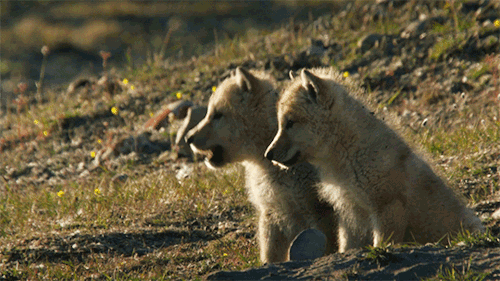 "If only I could write something, something that would get a reaction from thousands and thousands of people, people who would treat it as something of intimate concern to them personally, as a fire in their own house, a misfortune affecting their own children, only then could the Word, caught up by thousands of people, none of them indifferent, overcome the power of profit and triumph over vice!"
Basically, if you have a chance to read Chingiz Aitmatov, get your hands on everything you can by him. He's criminally-underrated. (I've reviewed another one of his masterpieces here).
The Place of the Skull is another modern-ish classic. It's a bunch of stories woven into one. It's the story of a family of wolves living on the Kazakh steppe, an absurdly-idealistic Russian who's expelled from a seminary, Jesus Christ, and a farmer. The wolves just trot along through the story and make you feel a bit like you're reading Jack London's The Call of the Wild. The idealistic Russian wants to infiltrate the drug trade to see what makes people sink to depravity (he also wants to reform some of the depraved people, which is fascinating to see). Jesus Christ gets crucified. The farmer (named Boston for some reason) has to deal with Soviet collectivization (where the USSR forced Kazakhs to work on a big farm instead of working on their own individual farms), and with the wolves that trot their way into his plotline. It's all very exciting in actuality.
One thing I will mention. It… has… a… lot… of… ellipses. But once you get over that…
…the book's a joy to read.
It's fresh with ideas and heart. Its plot is well-done, too. You have a bunch of stories but they work well together, and the overall story wouldn't have the same impact it does have if it weren't to have all of those stories within it. Its grand scope also enables it to talk about environmentalism, the meaning of life, wolves, and morality.
Another thing I'll mention. This book has all this philosophy in it, but for some reason it's able to make it entertaining to read (unlike some Russian novels I've read–my opinion only).
The philosophy in Aitmatov's novel asks questions that are actually interesting to contemplate: What makes people sink to immorality, how is the environment related to humanity, what gives people the power to be good, can humanity ever redeem itself, etc. So instead of having some boring guy droning on about a philosophical parable, Aitmatov's book has characters who are actually struggling with topics that are super-relevant to their existence, and for some reason, you feel a sense of urgency when you read it. Maybe it's because you get the sense that the author cares a lot about what he's writing about, or he makes it so you understand why the characters care about it, and why you should care about it, too. At some points I thought he could've taken his ideas farther than he did, but that didn't spoil my enjoyment.
Basically, read it for yourself.