Hello/Hola! I read two books for this week, in the middle of finals period. One is Spanish, the other is translated into English. I've reviewed the Spanish one in Spanish and English. I've reviewed the English one in English (pero puedes encontrar una otra reseña del libro de Tokarczuk en español aquí).
El Dolor de los Demás (The Pain of Others),
by Miguel Ángel Hernández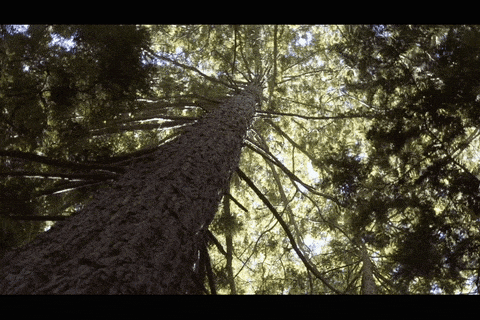 Español:
"Mientras mi prima hablaba, tuve la sensación de que Rosi [la hermana muerta del asesino muerte Nicolás] resucitaba, de que volvía a vivir. Pero no de ese modo macabro en que ella o Nicolás habitaban mis sueños o mis recuerdos, sino de un modo más auténtico, más real. Lo tuve claro; en esa conversación había más vida que en todo lo que yo había escrito. A pesar de la tristeza y de la evocación del dolor. Rosi había vuelto a la vida durante un momento. Y yo, por primera vez, había sentido compasión sincera. Ella había sido una historia, un cuerpo lleno de emociones, una vida. Y él, mi amigo, Nicolás, la sombra que lo había arrebatado todo."
Este libro es una mezcla entre ficción y nonficción—el cuento de un chico cuyo amigo mejor mató a su hermana propia y entonces mató si mismo actualmente occurrió al autor. Los partes del libro que son "ficción" son los narrativos del segundo-person que son intercalados a través la historía que recrean el evento en el tenso presente.
Digo que son "ficción" porque están basado en los recuerdos del autor como niño en vez de recuerdos más recientes. Este puede darles una calidad de más subjectividad que los otros partes del libro, que están narrados como una memoria sobre el autor y sus esfuerzos para escribir el propio libro que ya estamos leyendo.
El libro fue bien escrito, y el uso de elementos experimentales fueron interesantes y exitosos en mi opinión, porque no les distraían de los eventos del texto.
A veces, parecía como el autor pensaba que sus reacciones a la tragedía fueron los partes más importantes del cuento (en contraste a las reacciones de todas las otras personas, como la familia de los hermanos muertos), pero el autor eventualmente subvirtió esta expectación. Quizás pudiera hacerla más antes.
En cualquier caso, este libro fue entretenido leer, y aunque está solamente disponible en el español ahora (excepto para este excerpto), tal vez sea traducido al inglés eventualmente.
English:
"While my cousin talked, I had the sensation that Rosi [the dead sister of the dead assassin Nicolás] was resurrected, that she returned to live. But not in that macabre way in which she or Nicolás inhabited my dreams or my memories, but in a way more authentic, more real. It was clear; in that conversation there had been more life than in all that I had written. In spite of the sadness and the evocation of pain. Rosi had come to life for a moment. And I, for the first time, had felt sincere compassion. She had been a story, a body filled with emotions, a life. And him, my friend Nicolás, the shadow that had taken away everything."
This book is a mix between fiction and nonfiction—the story of a boy whose best friend murdered his own sister and then killed himself actually happened to the author. The "fiction" part of the story comes through the second-person narratives that are interspersed through the story which recreate the event in present-tense.
I call them "fiction" because they're based on the author's childhood memories rather than on more recent ones. This may give them more subjectivity than the other parts of the book, which are narrated like a memoir about the author as he tries to write the very book we're now reading.
The book itself was well-written, and the experimental approach was interesting and successful in my opinion because they didn´t distract from the events in the story.
Sometimes it felt like the author thought that his own reactions to the tragedy were the most important parts of the story (as opposed to the reactions of everyone else, like the dead childrens' family) but the author eventually went on to subvert this expectation. Maybe he could have done it sooner, though.
In any case, the book was entertaining to read, and even though it's only available in Spanish as of now (save for this excerpt), it may or may not be translated into English eventually.
Drive Your Plow Over the Bones of the Dead,
by Olga Tokarczuk
"After the rain Sirius had appeared, and the handle of the Big Dipper had risen…I wondered whether the stars can see us. And if they can, what might they think of us? Do they really know our future? Do they feel sorry for us? For being stuck in the present time, with no chance to move? But it also crossed my mind that in spite of all, in spite of our fragility and ignorance, we have an incredible advantage over the stars—it is for us that time works, giving us a major opportunity to transform the suffering, aching world into a happy and peaceful one."
(Otra vez, reseña en Español Aquí)
Drive Your Plow Over the Bones of the Dead was next to Tolstoy in my local library. I saw it when I took out the first draft of War and Peace and I saw it when I replaced the first draft War and Peace. So I decided to take a stab at it.
The book's a murder mystery set in Poland. The book jacket calls it a "thriller cum fairy tale" for some reason, even though not much is fairy tale-ish about it except for a section where the protagonist goes to a dance dressed as the Big Bad Wolf and someone else dresses as Little Red Riding Hood.
Anyway, the murder mystery. A bunch of people are mysteriously killed and nobody knows why. The protagonist, an old woman named Janina, thinks it's animals come to take their revenge on humans for hunting them all these millennia. Others are skeptical. In any case, the murderer is on the loose, and that makes for a good plot-summary cliffhanger.
Considering this book was shelved next to the first draft of the best book ever written, I had a bunch of stupid preconceptions in my head when I started reading it. While it wasn't Tolstoy, the book was still surprisingly well-written and funny. Tokarczuk was able to feel compassion for her characters, which was very refreshing. She was also able to go on these philosophical tangents without coming off as stuffy or self-important, which was also very refreshing. She had these Stylistic Choices (like Capitalizing Random Letters) that could have been Obnoxious but Weren't, which was refreshing, too. Finally, she was able to avoid a bunch of clichés, which was…
Anyway. There was a twist ending, but I felt it got foreshadowed a bit too soon for it to feel impactful at the moment when the author clearly wanted it to be impactful. The rest of the ending was also kind of confusing, because characters did things and we didn't understand why (or at least I didn't).
So overall, this was a very refreshing book. Tokarczuk also went on to win the Nobel Prize, which is something I didn't know from reading this book because it was published before she won it and the book-jacket only said that she won the Man Booker International Prize for another one of her books.
Moral of the story: Read the book, and never trust a book-jacket.