Hello! I hope you had a happy Easter/Passover/Ramadan. This week I've reviewed three books, and, as usual, provided a list of organizations you can donate to in order to support Ukraine during this awful war.
The Scar, by Sergey and Marina Dyachenko,
Translated by Elinor Huntington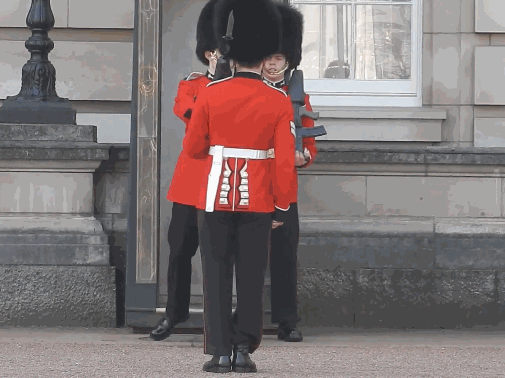 "The world is preserved by the mother of all roads. She looks after the faithful traveler, relieving his solitude. The dust of the road covers the hem of a cloak, the dust of the constellations covers the curtain of the night sky, and the wind blows both the clouds toward first light and sheets hung up the dry with the same eagerness. It is no misfortune if the soul is scorched by the sun; it is far more disastrous if a raging fire devastates the soul. It is no misfortune if you do not know where you are going; it is far worse when there is no longer anywhere to go. He who stands on the path of experience cannot step away from it, even when it has come to its end. For the path is without end."
This is a book about a guy named Egert who starts out being a self-absorbed jerk and a member of the royal guard. He's very brave, but he bullies his friends, chases after other men's loved ones, and so on. But one time, he winds up killing a woman's fiancé in a duel, and gets cursed by a mysterious man called the Wanderer. The curse rids Egert of his bravery and sets him fleeing from everything. Now he needs to figure out how to break the curse before it's too late.
This was a fun read. The protagonist was initially very unsympathetic, but wound up becoming more sympathetic as the book went on and he learned how to be compassionate towards others instead of just thinking about himself. What also made this book good is that even though nothing seems to happen and there are no real big battles or anything (except at the beginning and the end) it still feels as though a lot is happening (even though the characters just walking around living life). I guess that's a testament to their authors' skills with characterization.
It's also a compelling read—I found myself prioritizing this book over my schoolwork. So if you're in the throes of studying for final exams, etc, be warned.
In any case, I'd recommend this book.
The Twelve Chairs, by Ilya Ilf and Yevgeny Petrov,
Translated by John Richardson
(So funny I had to include 2 excerpts)
Excerpt 1:
"The same old story of Gavrila was begun again [by Nikifor Lapis], but this time with a hunting twist to it. The work went under the title of 'The Poacher's Prayer.'
'Gavrila lay in wait for rabbits.
Gavrila shot and winged a doe…'
'Very good,' said the kindly Napernikov. 'You have surpassed Entich himself in this poem, Trubetskoi. Only there are one or two things to be changed. The first thing is to get rid of the word "prayer." 'And "rabbit,"' said the rival. 'Why rabbit?' asked Nikifor [Lapis] in surprise. 'It's the wrong season.'"
Excerpt 2 (Also about Lapis):
"'Well, how have you been making out?' asked Persidsky. 'I've written a marvelous poem!' 'About Gavrila? Something peasanty? "Gavrila ploughed the fields early. Gavrila just adored his plough?"' 'Not about Gavrila. That's a pot-boiler,' said Lapis defensively. 'I've written about the Caucasus.' 'Have you ever been to the Caucasus?' 'I'm going in two weeks.' 'Aren't you afraid, Lapis? There are jackals there.' 'Takes more than that to frighten me. Anyway, the ones in the Caucasus aren't poisonous.' They all pricked up their ears at this reply. 'Tell me, Lapis,' said Persidsky, 'What do you think jackals are?' 'I know what they are. Leave me alone.' 'All right, tell us then if you know.' 'Well, they're sort of… like… snakes.'"
This is a very funny book. it stars con-man Ostap Bender, the "smooth operator" (or "великий комбинатор" in the Russian original) and his guileless acquaintance Ippolit Matveyevich, who's much less smooth of an operator. Ippolit Matveyevich has just gotten an inheritance of 12 chairs from his mom, and one of the chairs contains a fortune sewn within it. The only problem is that Ippolit Matveyevich does not have the chairs—they have started to be dispersed around Russia. When Ostap Bender learns about this, he insists on getting into the chair-hunting business. Thus begins an epic and funny chase around Russia.
This book reminded me a lot of Gogol's Dead Souls in that there are different episodes that the characters go through to swindle others of their money, and each episode is pretty funny. While not as funny as Ivan Chonkin by Voinovich, it's still very funny (and some episodes are absolutely hilarious). Not to mention that this book has a very surprising and exciting twist ending that somehow gets cancelled out in the second book of the series which you should also lie in wait for (like Gavrila with the doe that he intends to wing).
In any case, I would recommend.
Breaking Stalin's Nose, by Eugene Yelchin,
Illustrated by Eugene Yelchin, Read by Mark Turetsky
"'Why is "The Nose" still so important to us?' No hands go up, and I'm not surprised. He's talking about a crazy old story they always make us read called "The Nose." It's really stupid. Some guy's nose is dressed up in uniform, imagine that, and it starts putting on airs as though it's an important government official. It takes place way before Stalin was our leader and teacher, of course. Could something like this happen now? No way. So why should Soviet children read such lies? I don't know. I'm in no hurry, so I keep listening. 'What "The Nose" so vividly demonstrates to us today,' says Lushko, 'is that when we blindly believe in someone else's idea of what is right or wrong for us as individuals, sooner or later, our refusal to make our own choices could lead to the collapse of the entire political system. An entire country. The world, even.'"
This book is about a kid named Sasha Zaichik whose father is an official in Stalin's government. Sasha is a model Soviet student, and he wants to become a Young Pioneer (the Soviet equivalent of Boy Scouts) at an upcoming ceremony at his school. The only problem is that his father is arrested by the Soviet government, and now Sasha has to go to school and hope that his father comes back in time for the ceremony (spoiler alert: he doesn't).
Along the way, he meets friendly enemies of the people (classmates whose parents had also been arrested), breaks the nose off a bust of Stalin (which could get him arrested), and is lectured to by a life-sized version of Stalin's nose smoking a pipe (see drawing above).
This is one of the best books I've read in a long time. Who cares that it's for kids? the author is terrific at dramatic irony (Sasha remains in denial about his dad's arrest, but we know too well what's probably happened to him), and at drawing through-lines through the story (Character A does something mysterious, we wonder about it for a while and then forget about it, only for it to pop back up again at the end of the book).
The author is also great at humanizing the characters. I found myself sympathizing with even the least sympathetic of them (Sasha's classmates). It also goes without saying that Sasha himself is also very sympathetic.
The book is also apparently illustrated. I didn't get to see that, as I read the audiobook version, but the illustrations look pretty good based on what I could find online…
In any case, I definitely recommend this book. Who cares if you're an adult? Read it anyway. You won't regret it.
As promised, here are some places you can donate to in order to help Ukrainians in need:
The American Jewish Distribution Committee: Supports those in Ukraine, those fleeing Ukraine, and Ukrainians residing in Hungary, Poland, Moldova, and Romania. Donate here: https://www.jdc.org/
Muslim Hands: UK-based organization supporting Ukrainian refugees in Poland (can choose to donate in dollars). Donate here: https://muslimhands.org.uk/donate/ukraine-refugee-crisis/ukraine-refugee-crisis
Jeremiah's Hope: Christian organization that provides evacuation assistance, relief, and long-term rebuilding support. Specifically focuses on helping orphans. Donate here: https://www.jeremiahshope.org/
International Committee of the Red Cross: Provides medical support to wounded Ukrainians. Donate here: https://www.icrc.org/en/donate/ukraine