Hello! I hope you are well and are enjoying the September weather. I've read a big book this week and have reviewed it below so you can read it too. I've also included a list of organizations you could donate to in order to support Ukrainians in need. Please do so if you are able.
The Adolescent, by Fyodor Dostoyevsky,
Translated by Dora O'Brien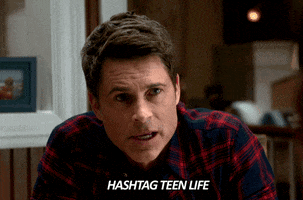 (Note: second quote mentions suicide.)
"'What I like about you, Kraft, is that you're such a courteous person,' I said all of a sudden. 'Yes?' 'It's because I seldom manage to be courteous, though I would like to be… Still, it might be better when people insult you: at least it saves you from the misfortune of loving them.' 'What time of day do you like best?' he asked, obviously not listening to me. 'What time? I don't know. I don't like sunset.' 'Really?' He said this with particular interest, but then instantly withdrew once more."
"And as I'm fully convinced to this day that in gambling it's impossible not to overcome the brutality of blind luck and not to win, given complete composure and a subtlety of mind and calculation—I must naturally have felt more and more frustrated seeing that I was constantly unable to show strength of character and got carried away like a complete brat. 'I've been able to withstand hunger, but not this foolishness!' That's what plagued me. Added to this was the awareness that there was in me, however foolish or abject I might appear, a wealth of strength which would one day force everyone to change their opinion of me; this awareness—very nearly going back to my humiliating childhood—was then my only real source of life, my light and my dignity, my weapon and my comfort, or I might have killed myself while still a child."
This book is about an illegitimate youth named Arkady Makarovich who tries to win his birth-father's love, subtly falls in love with a girl, unsubtly shouts at anyone who insults her, gambles, shouts at his father, gets embroiled in a conspiracy, shouts at anyone who frustrates him, and tries to pursue his "idea" of detaching from the world and becoming a millionaire.
I remember walking past this book dozens of times in the school library occasionally picking it up and reading a random page and thinking it sounded good but assuming it would probably be boring. I know in the past I've mentioned Dostoyevsky's books lacking dramatic effect/pacing. Interestingly, I found that this usually happened in his third-person works but not in his first-person ones. The Adolescent was in first-person. So I finally decided to try it.
I'm so glad I did. It was unexpectedly terrific. It had the most dramatic power out of any of Dostoyevsky's works I'd read (AKA Notes From the Underground, Crime and Punishment, The Brothers Karamazov, and his short stories). Best of all, unlike in most of Dostoyevsky's books, the philosophy in The Adolescent was well-paced and didn't get in the way of the action! That alone helped the story a lot. Add to that actually-dramatic and non-melodramatic scenes (subtly-menacing encounters, outright brawls, and reconciliations), and you could see how the story worked very well.
Yes, there were parts of it where Arkady just started shouting at people for no real reason, and there was a ridiculously convoluted scamming-plot going on during the last third of the book, but I was able to forgive these weaknesses due to the book's dramatic effect. I actually found them funny instead of annoying or off-putting.
Aside from its dramatic impact, The Adolescent also had terrific characters. Since Dostoyevsky was writing in the first-person, he got to show the specific psychological nuances motivating Arkady's actions (unlike in The Brothers Karamazov where the characters mostly seemed to rush around unfathomably). Arkady's subconscious motives were also fascinating to pick apart, especially since Dostoyevsky had him explain his actions with motives that were different from what his true ones seemed to be (repressing his affection for that girl but clearly being driven by it, for instance).
Finally, I have to say that this book had great minor characters. There's Tatyana Pavlovna who starts out as a grumpy woman who insults Arkady but who eventually proves to be a staunch ally. Her characterization is done with just the right amount of subtlety—she embodies a type (like a Dickens character would) but unlike some Dickens characters, she's never quite fully reduced to that type, so you never dismiss her as one. There's also Trishatov, a kid who aligns himself with bad people only to unexpectedly help the protagonist (which reminded me of a character from Chingiz Aitmatov's The Place of the Skull). These characters were very well-written, and made the story much more compelling than it would have been had Dostoyevsky not depicted them so much care.
Overall, if you're looking for an unexpectedly entertaining, insightful, and well-paced story, I'd recommend The Adolescent (especially the Dora O'Brien translation). In spite of its sometimes-convoluted plot and random fits of shouting, I'd say it's my favorite Dostoyevsky novel so far.
Have you read it? What were your thoughts? Let me know in the comments below!
As promised, here's a list of organizations you can donate to in order to support Ukrainians in need:
Plan USA: Gives resources and psychological support to girls and women in Ukraine. Donate here: https://www.planusa.org/
The American Jewish Distribution Committee: Supports those in Ukraine, those fleeing Ukraine, and Ukrainians residing in Hungary, Poland, Moldova, and Romania. Donate here: https://www.jdc.org/
Stand Up For Ukraine—Provides food, shelter, education, and healthcare to those displaced by the crisis in Ukraine. Donate here: https://www.globalgiving.org/global-citizen-ukraine/
CARE: Works to get food, water, and other urgent supplies to Ukrainian civilians. Donate here: https://www.care.org/