Hello! Happy Tuesday. I've read three more books this week. One's hilarious, one's serious, and one literally made me cry.
A Double Life, by Karolina Pavlova,
Translated by Barbara Heldt
First Excerpt (The Prose):
"It was the same simple story once again, old and forever new! It was true that Dmitry was captivated by Cecily. The magnetism of other people's opinions always had an astonishing effect on him. Seeing her that evening, so dazzling and so surrounded, he could not fail to be satisfied with her and far more satisfied with himself. He was one of those weak creatures who grow drunk on success. At that moment, he was no longer merely calculating: he saw himself placed higher than all the rest by Cecily, higher even than Prince Victor, the arrogant object of his secret envy; and his head began to turn."
Second Excerpt (The Poetry):
"Because for the universe this is/An inexhaustible blessing,/For holy gifts are everywhere/Where there is someone to understand them./For every creature of the world/Must, fulfilling its existence,/Contribute its own fragrance,/Shine with its own light through the darkness."
This book was written by Karolina Pavlova, and it was so good it made all the men of 1800s-era Russia jealous of her. For good reason. Who among them (aside from people like Gogol and Lermontov) could ever hope to write a book so good? None of them.
Anyway, this book is about a woman named Cecily who has a double life. During the daytime (which is told in prose), she is everything a 1800s-era Russian woman should be–pretty, demure, submissive to others' whims, and mindlessly conforming.
At night, she has dreams that are expressed in poetry. These dreams express her true essence, and are anything but mindlessly conforming.
The prose sections are hilarious. They're as funny as Gogol (only without the absurdism). The poetry sections are also very good. They're beautiful and moving and full of substance, and their sincerity makes a nice counterbalance for the humorous prose sections.
Overall, this is a severely-underrated book that should be recognized as a classic. Her contemporaries weren't up for the challenge of admitting a brilliant woman into their ranks. Hopefully now we can read her book ourselves and see it for the great piece of literature it is.
"Wallenstein's Camp," by Friedrich von Schiller,
Translated by Charles E. Passage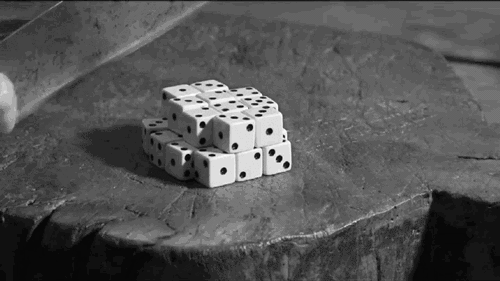 "For Art, which binds and limits everything,/Brings all extremes back to the sphere of Nature./It sees this man [Wallenstein] amid the press of life/And shows the greater half of his wrong-doing/To be the guilt of inauspicious stars."
This play is a historical dramatization of the story of a General named Wallenstein who fought during the Thirty Years' War and was murdered.
Was Wallenstein's guilt really the result of inauspicious stars? I don't know yet because I only read the first part of the play which doesn't even include him. Instead, "Wallenstein's Camp" focuses on what its title suggests.
It's interesting because there are soldiers who are sick of being soldiers and just want to have fun via gambling and debauchery. Meanwhile, there's a priest who comes and tries to chastise them for this behavior, only to be chased away. In other words, Schiller was great at showing the overall dynamics at play within a large group of soldiers in an unexpectedly-interesting way.
Something else interesting about the play is that at the beginning of it, a peasant named Piccolomini plays with a loaded die and gets chased out of the game by his enraged fellow-players. Yet at the end of this section, the soldiers magically forget their anger and enthusiastically decide to let him be the bearer of some important news.
How much of this was a result of inauspicious stars and how much of it was just human forgetfulness? What does it have to do with Wallenstein? We may never know, but hopefully the second part of the play (promisingly called "The Piccolominis") will reveal some answers to this mystery.
The White Ship, by Chingiz Aitmatov,
Translated by Mirra Ginsburg
"At the bank [his uncle] squatted down, dipped his hands into the water and splashed it on his face. 'I guess he's got a headache from the heat,' the boy decided when he saw what Orozkul was doing. He did not know that Orozkul was crying and could not stop. That he was crying because it was not his son who came running to meet him and because he had not found within himself the [?] needed that was needed to say at least a human word or two to this boy with his school bag."
This book was so sad. I literally cried after reading it.
It's about a boy who was abandoned by his parents at a young age. He lives with his grandparents. If he climbs a certain hill he can see the distant sea. Every now and then, a white ship appears. The boy believes that his father is on the ship, and he wants to become a fish to swim after the ship. In the meantime, he has to contend with his abusive uncle and find solace in the legends told by his kind grandfather.
This is one of Aitmatov's better books because unlike some of them, it isn't melodramatic. This ties into something that helped make it sad: its amazing telling details.
We learn that the boy feels lonely not because Aitmatov writes, "Oh! He felt so lonely!" Instead, Aitmatov describes how the boy plays alone and talks to his schoolbag as if it's a real person, because he has nobody else to confide in.
There were also mythological elements that paralleled the main story. They eventually played a role in the story. I won't spoil how, but it was very impactful and reminded me of another masterpiece by Aitmatov called The Day Lasts More Than A Hundred Years.
Overall, The White Ship had a lot of heart and insight into the nature of kindness and indifference. If you're okay with crying, definitely read this. It's short and devastating, but totally worth it.
Until next week!