Hello and happy holidays! I hope you all enjoyed the Great Conjunction last night and are excited for the New Year. If you're thinking of what you could read in 2021, (or sooner) here are three books I would recommend:
Surely You're Joking, Mr. Feynman! Adventures of a Curious Character, by Richard Feynman
"Then I had another thought: physics disgusts me now but I used to enjoy doing physics. Why did I enjoy it? I used to play with it. I used to do whatever I felt like doing. It didn't have to do with whether it was important for the development of nuclear physics but whether it was interesting and amusing for me to play with [….] So I got this new attitude: now that I am burned out, and I'll never accomplish anything, [….] I'm going to play with physics whenever I want to, without worrying about any importance whatsoever. Within a week, I was in the cafeteria and some guy fooling around throws a plate in the air [….] I had nothing to do, so I start to figure out the motion of the rotating plate [….] I still remember going to Hans Bethe and saying, 'Hey Hans, I noticed something interesting. Here the plate goes around so, and the reason it's two to one is…" and I showed him the accelerations. He says, 'Feynman, that's pretty interesting but what's the importance of it? Why are you doing it?' 'Ha!' I say. 'There's no importance whatsoever. I'm just doing it for the fun of it.' His reaction didn't discourage me. I had made up my mind. I was going to enjoy physics and do whatever I liked. I went on to work out equations of wobbles [….] Everything flowed out effortlessly. I almost tried to resist it. There was no importance to what I was doing, but ultimately there was. The diagrams and the whole business that I got the Nobel Prize for came from that piddling around with the wobbling plate."
Richard Feynman is known for winning a Nobel Prize in Physics and for helping to invent the hexaflexagon, but his super-accessible and funny memoir is less about his scientific work and more about his life. Yes, he does tell about how he started out in science, how he worked on the Manhattan Project during World War II, and how he came to win the Nobel Prize. However, he also tells about his adventures dancing samba in Brazil, his stints as an artist and drummer, and his time in Japan.
Reading (or in my case, listening to) this book was like having a really interesting and wise friend sit across from you and tell about all of his hijinks. Some of them were questionable, others weren't, but all of them were entertaining, and it was great to hear about Feynman's unique take on life. Yes, sometimes Feynman repeated himself (saying stuff similar to "I went to Japan and it was very interesting. Japan was really a very exciting place") but that didn't matter much. Also, in the audiobook version, the narrator occasionally read sentences twice in a row, but that happened so rarely that it didn't matter much, either.
In the end, Feynman's memoir was definitely worth the read. It was humorous, (usually) wise, entertaining, and insightful.
The Fiction Editor, The Novel, and the Novelist, Second Edition, by Thomas McCormack
"Still another genus is the craving for a certain meaningful modulation right here in the narrative. For an example, consider Hemingway's feeling a need for the fishing scene in The Sun Also Rises; Tolstoy's urge to send Levin out for a whole chapter just to reap wheat; Melville to ask, 'How can I hope to explain myself here?' and yet to know that 'in some dim, random way, explain myself I must, else all these chapters might be naught,' and then indite his fearsome, magniloquent passage on 'The Whiteness of the Whale'; or Shakespeare to trouble forth his witches in Macbeth—all episodes that, by any artlessly mechanical measure such as 'everything must advance the story', would be deleted, at immense aesthetic loss."
I heard about McCormack's book from another book I read, and since McCormack edited The Silence of the Lambs, I figured he'd have some interesting things to say about writing.
He did have some interesting things to say about writing, but his book also felt thin. I read it over the course of an hour or so.
In terms of interestingness, McCormack talked a lot about how editors couldn't just rely on fixing the more easily seen surface-level problems with books ("this scene is irrelevant to the story, the ending doesn't work, etc.") but also have to keep searching for subtler, "internal" problems—there may be nothing wrong with a story in and of itself, but there may be aspects missing from it that make it not as satisfying as it could be. Without knowing what the story lacks, the editor wouldn't be able to fix such problems.
So then McCormack says that we all need an editors' textbook, and spends the rest of the book trying to explain some things about editing. Maybe some stories don't work because their characters aren't as strongly affected by each other as they should be. Maybe other stories don't work because the writer shoves in a lot of backstory near the beginning that doesn't really contribute to the forward momentum of the story.
Maybe other stories do work because the writer included something extra that wouldn't be seen as traditionally relevant but wound up actually enhancing the story, like in that excerpt above where he wrote about Tolstoy and Hemingway and Melville. Imagining the stories without those insertions, who would have thought that anything was missing? Nobody but the writers themselves.
That was the most interesting part of the book, in my opinion, but I'm sure that there's much more that's interesting in the book, too. It's definitely given me some things to think about, and it feels like the kind of book you can return to multiple times and get new things out of each time. So, if you're a writer or editor or even just a reader wanting to learn more about how books work or don't work, McCormack's book is a good read.
Reginald in Russia, and Other Sketches, by Saki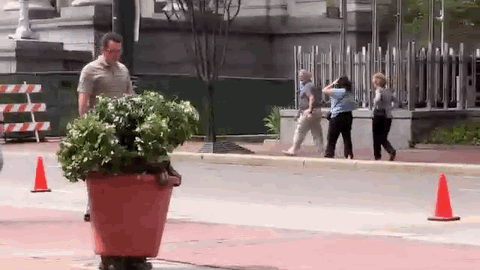 "The silence continued. As a rule Lady Anne's displeasure became articulate and markedly voluble after four minutes of introductory muteness. Egbert seized the milkjug and poured some of its contents into [the dog] Don Tarquinio's saucer; as the saucer was already full to the brim an unsightly overflow was the result. Don Tarquinio looked on with a surprised interest that evanesced into elaborate unconsciousness when he was appealed to by Egbert to come and drink up some of the spilt matter. Don Tarquinio was prepared to play many roles in life, but a vacuum carpet-cleaner was not one of them."
I stumbled upon Saki very recently and have been reading him since. Reginald in Russia was where I first stumbled upon him. This is a collection of short stories and one little play. One of the short stories is obviously about a guy named Reginald and his adventures in Russia, but the others are about different characters in different places.
Even though Saki was around in the stodgy old 1800s, he's one of the funniest writers I've read (up there with Gogol). There's something about the way he sets something up to happen, then has the reader spend the whole story waiting for it to happen, then making it happen near the end while revealing something that completely changes the meaning of what just happened. He's probably so funny because he's so good at causing this surprise.
I don't really know what to compare it to. It's sort of like spending all day anticipating a dinner where you'll eat a chocolate fudge cake that someone made for you, only to find when you actually do bite into its frosty surface that it was secretly made of ice cream the whole time.
Something interesting about the twists though: They only seem to work when they create an emotional reaction in the reader that makes the twist worthwhile. In Saki's case, this happens when the twist makes the story funnier than it was previously. Fortunately for us, this usually happened when reading Reginald in Russia.
A few of the stories I enjoyed the most were "The Reticence of Lady Anne," "The Bag," "A Young Turkish Catastrophe," and "The Soul of Laploshka." If you're only going to read one Saki story from this entire book, I would recommend either "The Reticence of Lady Anne" or "The Bag." Of course, reading only one story from this collection is much less enjoyable than reading the whole book, so you might as well do yourself a favor and read the whole book. The stories are hilarious and they're great for the holidays.