Hello! Happy October! Here are three more books I've read. One is too short, but the other two are just right.
Inferno, by August Strindberg, Translated by Mary Sandbach
"A strange thing happened yesterday evening at supper. My little daughter cannot help herself to her food; so, wanting to assist her, I touched her hand, quite gently and with the kindest intentions. The child gave a shriek, snatched away her hand, and darted at me a look that was full of horror. When her grandmother asked her what was the matter she replied: 'He hurt me.' I sat there quite taken aback and unable to utter a word. I had done much harm intentionally; could I now have come to do it without wishing it? That night I dreamt that an eagle was pecking my hand to punish me for some crime. I knew not what."
After reading this book I've come to the inevitable conclusion that I need more Strindberg in my life.
This was such an interesting psychological portrait of a man who was kind of mad and kind of not mad at the same time. It also had a strange plotline about metaphorically going into hell and coming back out. Parts of it also reminded me of Notes From the Underground, and interestingly, these two books were published in the same time-period.
In any case, even though you may never have heard of Strindberg's Inferno, you have heard of it now, and you would be doing yourself a great service by reading it.
Ferdydurke, by Witold Gombrowicz,
Translated by Danuta Borchardt
"Therefore, after a moment's profound reflection, I managed to translate the substance of the following stanza that into comprehensive language:
THE POEM
Horizons burst like flasks
a green blotch swells high in the clouds
I move back to the shadow of the pine–
and there:
with greedy gulps I drink
my diurnal springtime
MY TRANSLATION
Calves of legs, calves, calves
Calves of legs, calves, calves, calves
Calves of legs, calves, calves, calves, calves–
The calf of my leg:
the calf of my leg, calf, calf,
calves, calves, calves."
This funny book was entertaining to read, but at the same time, it was insightful.
It's about a 30-year-old who is mistaken for a younger kid and is forced to attend elementary school. No matter how much he wants to protest, he can't, and no matter how obvious it might be that he's a 30-year-old, nobody acknowledges this fact. Thus begins this satire of education, infantilization, and class relations.
The book had a lot of great things to say about how, just because everybody else seems to like a boring piece of literature doesn't mean that that piece of literature is actually any good. The people may be liking it just to come off as sophisticated. In fact, that's probably the only reason they pretend to like it to begin with. Also, creators who make art just to look good or to imitate other artists without adding anything new are not creating true art because they're not expressing themselves and their true values.
Obviously art is subjective and anyone's free to disagree with these statements, but for me they resonated strongly. They (and the book's humor) made Ferdydurke a very worthwhile read.
"When We Dead Awaken," by Henrik Ibsen,
Adapted by Robert Brustein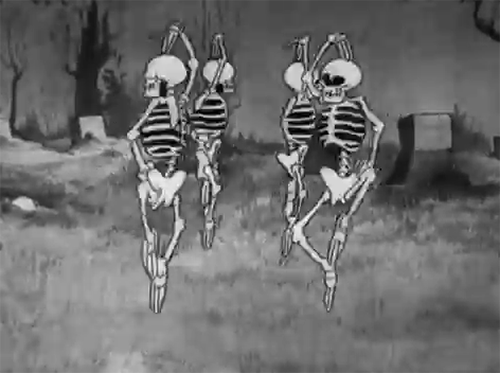 "Although absolutely nothing happened,
I knew that we had crossed the border,
That we were really home again,
Because it stopped at every little station.
No one got off and no one got on,
But the train stood there silently,
For what seemed like hours.
At every station I heard two railmen
Walking along the platform – –
And they mumbled quietly to each other
In the night, without expression or meaning.
There are always two men talking
About nothing at all."
Apparently this quote wasn't even included in in Brustein's version of "When We Dead Awaken," and somehow it was the best part of this adaptation of the play. That tells you everything you may need to know about it.
In other words, this book shows the dangers of cutting too much away from a story. Yes the play's bones were intact, but its substance and emotional impact were not. This adaptation of the play felt flimsy, like it was being starved to death.
Basically, I would not recommend this version of Ibsen's classic play. I would recommend another version that wasn't cut. In fact, I may even try to read a longer version at some point in the future. Maybe then I'll be able to write a review that does the actual play (and the plot I haven't summarized here) justice.
To sum up: Whatever you do, don't read this version of the play.
Until next week!