Hello! I hope you are all healthy and safe.
I've read four books, but will only be reviewing three of them. Two of them could be seen as escapism, while the third probably can't…
The Faithful River, by Stefan Żeromski,
Translated by Bill Johnston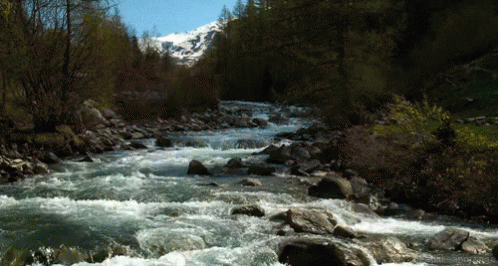 "[As one character tries to convince a woman named Ryfka to give her a sleigh to go to a doctor]: 'Do you have a sleigh?' 'There's one here but it's just a little one that belongs to some of the tenants.' 'Let it be the tenants'. Come on! Fetch the keys and climb out of the hole here.' Ryfka gave a quiet, desperate sob. She stood on the other side of the window, crying. 'You won't do it?' 'They'll murder me. They'll knock my block off!' 'You'll live.' This argument she somehow found convincing."
This book is set during a conflict between Polish rebels and Russian soldiers, and is about a wounded Polish rebel who is being sheltered by a woman in a manor-house. Obviously, bad things will happen if the rebel is discovered by the Russians, and so the woman has to use all her wits to conceal him. In the meantime, they fall in love.
For a book that was originally published in 1912, it was surprisingly great. The dialogue was surprisingly snappy, the plot was surprisingly compelling, and the characters were surprisingly deep.
Something I also didn't expect was that the romance was delayed until later on. This made sense (the rebel was too wounded to fall in love at first). This also made the romance more convincing– by the time the characters fell in love, they knew each other well enough to have something to be attracted to. They became two developed characters that I found myself wanting to get together, instead of two cardboard cutouts falling in love over nothing.
So, this book has a lot of action, it's well-paced, and it's well-written. I would recommend.
The Plot, by Jean Hanff Korelitz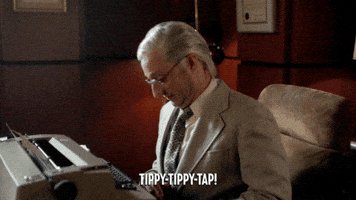 "These particular students, these ardent apprentices, would be utterly indistinguishable from their earlier Ripley counterparts: mid-career professionals convinced they could churn out Clive Cussler adventures, or moms who blogged about their kids and didn't see why that shouldn't entitle them to a regular gig on Good Morning America, or newly retired people 'returning to fiction' (secure in the knowledge that fiction had been waiting for them?)"
This book is about a writer named Jake who wrote one best-seller and then wrote a second not best-seller, and went on to sink into obscurity. We find him teaching creative writing at a college program called Ripley. There, he encounters a student who tells him about a plot for a novel, a plot so good it'll obviously become a best-seller… Later, the student dies, and Jake sees his chance to rip off the other guy's story and reclaim his fame in the process. Jake does become famous, but then starts getting threats in the mail about someone who knows that he stole his student's story…
This book was entertaining to read because it was about someone who went into writing for all the wrong reasons– for the fame, for the ego-boost, and for the admiration, rather than because he actually loved to write.
It was also fun to see all the twists in the book (which I'm not giving away). Basically, if you like mystery stories (and novels-within-novels), you would probably like this book.
I did feel that the protagonist wasn't really characterized much beyond the fact that he was a writer (and all his backstory relating to being a "failed" writer). I also felt that parts of the book could have been shortened (there was a huge buildup to something that didn't need to be that big). And finally, the protagonist was narcissistic to the point of being a little annoying.
In spite of that, I'd still recommend the book. It's fun to read, and everything does come together satisfyingly in the end.
The Scarlet Plague, by Jack London
"The old man shook his head sadly, and said: 'The gunpowder will come. Nothing can stop it—the same old story over and over. Man will increase, and men will fight. The gunpowder will enable men to kill millions of men, and in this way only, by fire and blood, will a new civilization, in some remote day, be evolved. And of what profit will it be? Just as the old civilization passed, so will the new. It may take fifty thousand years to build, but it will pass. All things pass.'"
This sci-fi book is about a global pandemic, only this one is called the Scarlet Plague, it breaks out in 2012 instead of in 2020, and the world of 2012 has wireless communications while also somehow still having telegraphs.
No wonder. The book was written in 1915.
In any case, the Scarlet Plague is super-deadly, to the point where it kills its victims within hours. It acts so fast that it instantly wipes out all the government infrastructure and leaves only a few survivors who go on to form "tribes." Oh, and the whole story is basically an old man telling his grand-kids about the plague while they sit around in the ruins of California.
It's interesting to compare London's imaginings of a pandemic with the reality of one, which basically hammers home the fact that only so much can be imagined, and that some things in reality are much more complicated than in the imagining of them.
On a somewhat unrelated note, parts of this book reminded me of Anna Kavan's Ice— there's a guy who wants a girl, but the girl is being held captive by an brutal tribe-leader called the Chauffeur. Replace the Scarlet Plague with the ice-ification of the planet, call the Chauffer the Warden, and you basically have the general gist of Ice.
In any case, I would recommend this book, but only if you feel like reading about another pandemic. If you don't feel like it, I would recommend the other two books instead.