Hello. I hope you had a meaningful Thanksgiving. I read one book this week, and have reviewed it below. I have also included a list of organizations you can donate to in order to support Ukrainians in need.
The Ballad of Songbirds and Snakes, by Suzanne Collins,
Read by Santino Fontana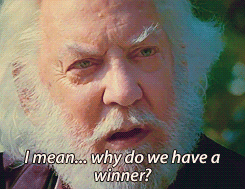 "The shirt. The shirt. His [Coriolanus Snow's] mind could fixate on a problem like that, anything really, and not let go. As if controlling one element of his world would keep him from ruin. It was a bad habit that blinded him to other things that could harm him. A tendency toward obsession was hardwired into his brain and would likely be his undoing if he couldn't learn to outsmart it."
"'You know what I won't miss? People,' Coriolanus replied. 'Except for a handful. They're mostly awful if you think about it.' 'People aren't so bad, really,' she [Lucy Gray] said. 'It's what the world does to them. Like us in the arena. We did things in there we'd never have considered if they'd just left us alone.'"
"'It certainly supports her [Dr. Gaul's] view of humanity. Especially using the children.' 'And why is that?' asked Dean Highbottom. 'Because we credit them with innocence. And even if the most innocent among us turn to killers in the Hunger Games, what does that say? That our essential nature is violent,' Snow explained. 'Self-destructive,' Dean Highbottom murmured."
If you've read The Hunger Games, you probably heard of Coriolanus Snow, the dictator of the dystopia known as Panem. Well, this book gives us life from his perspective—the events and choices that cause him to become the dictator we all know and hate. Along the way, he participates in the 10th Hunger Games by mentoring a girl named Lucy Gray Baird, falls in love with her, and has to keep her from dying in the Games.
This book was unexpectedly terrific. It had psychological depth—Snow wasn't treated as irredeemably evil, instead being nuanced and understandable (having to control everything because he had no control in his youth during the war, etc.). Collins also didn't judge him, which was impressive, given what he went on to do in the book.
She also included a lot of thought-provoking ideas. After the war, the Capitol suppresses the Districts as a form of punishment. Although there is an ideal of the Capitol as a very fair and noble government, there's also a mentality of fear in the Capitol (causing a concern with superficiality and images of power and stability instead of with substantial compassion to the citizens).
The book's philosophical angle is also seen through Snow's discussions with Dr. Gaul, one of the people in charge of running the Hunger Games. Dr. Gaul says that the Capitol is at eternal war with the Districts, and this justifies the Hunger Games. But she doesn't consider another way out—coming to understand the Districts and treating them with the respect and compassion they deserve.
What also made this book good was how it implied a connection between Snow's primal needs (for control) and the eventual philosophical rationalizations (people are evil and need to be controlled or destroyed preemptively, etc.) that grew around these fears like a kind of protective armor. It's easy to ascribe humanity's woes and evils to flawed or twisted philosophies, but that's not the whole story, and Collins's book gets at the deeper needs driving the creation of these twisted philosophies. This point makes the book a very important read.
Overall, if you're looking for an excellent and well-paced philosophical character-study, I'd recommend this book.
As promised, here's a list of organizations you can donate to in order to support Ukrainians in need. Please do so if you are able, especially since it's Giving Tuesday and your donations will likely make more of an impact today due to nonprofits' special fundraising campaigns:
House of Ukraine: The only Ukrainian cultural museum south of Los Angeles. This Giving Tuesday, they're raising $50,000 in medical supplies for Ukrainians in need. Donate here: https://houseofukraine.org/
UNICEF: Delivers urgent supplies (medicine, water, etc.) and academic support to children in Eastern Ukraine. Donate here: https://www.unicefusa.org/mission/emergencies/child-refugees-and-migrants/war-ukraine
International Rescue Committee: Gives food, medical care, and emergency supplies to Ukrainians in need. This Giving Tuesday, they're matching donations up to $1,500,000. Donate here: https://help.rescue.org/donate/ukraine-acq
Doctors Without Borders: Gives urgent medical supplies to Ukrainians in need. This Giving Tuesday, gifts up to $195,000 will be matched. Donate here: https://donate.doctorswithoutborders.org/secure/giving-tuesday-22