Hello! I've only had time to review one book this week due to my weekend being taken up with a very interesting playwrighting workshop. However, the book I've reviewed is very funny, and I'm surprised it's not better-known.
The Life & Extraordinary Adventures of Private Ivan Chonkin, By Vladimir Voinovich, Translated by Richard Lourie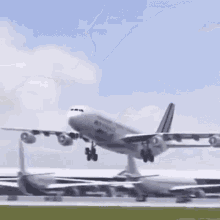 "Balashkov opened up a standard cardboard-covered notebook and began to read in a loud, expressive voice without using a single word of his own. While Balashkov read, the soldiers found ways to pass the time. One hid behind another's back and was carried away by Madame Bovary, two others played a game of Sea Battle, whereas Chonkin abandoned himself to thought. From his close observation of life and his fathoming of life's laws, Chonkin had understood that it is usually warm in the summer and cold in the winter."
This book is about a soldier named Ivan Chonkin who has been sent to guard a plane that has crashed in the middle of a village. Meanwhile, World War II has broken out. Ivan is oblivious. He's also forgotten, until one day the Soviet army learns of a strange soldier in one of their villages. Well, maybe it's an enemy! If that's so, then they have to arrest him! So they go to arrest Ivan Chonkin. Only he puts up a resistance…
One can clearly see the influence of Gogol in this book. It had Gogol's kind of slapstick humor to it. At the same time, it had its own sense of self. For instance, there was a part where two characters, pretending to be German soldiers, were trying and failing to speak German to each other but tried to keep it up anyway. That scene was even funnier than Gogol.
Ivan Chonkin was also a very good critique of un-individualistic thinking. It mentioned labor camps and satirized Stalin, and I was surprised that it managed to be published in the Soviet Union. Well, actually, it got its author expelled from the USSR in the 1970s. It figures.
In any case, the person who recommended this book to me said it was the funniest book he'd ever read. While it wasn't the funniest book I had ever read, it was definitely in my top five (along with The Overcoat, A Double Life, Tortilla Flat, and Three Men in a Boat).
Until next week!