Hello. I hope you are well. I've read three more books, and I hope you find them as enjoyable as I did.
The Color Purple, by Alice Walker
"Well, us talk and talk bout God, but I'm still adrift. Trying to chase that old white man out of my head. I been so busy thinking bout him I never truly notice nothing God make. Not a blade of corn (how it do that?) not the color purple (where it come from?). Not the little wildflowers. Nothing. Now that my eyes opening, I feels like a fool. Next to any little scrub of a bush in my yard, Mr. __________'s evil sort of shrink. But not altogether. Still, it is like Shug say, You have to git man off your eyeball, before you can see anything a'tall."
The Color Purple is the story of Celie, a child wife in the South who writes letters to God and gradually comes into her own, while her sister Nettie writes letters to Celie about being a missionary in Africa.
There were several exciting things about the book. First off, it was written in 1982 (way before Swordspoint) and had a terrifically-written African American LGBTQ protagonist. That alone was exciting.
Also, it introduced a second protagonist and viewpoint halfway through in the form of Nettie. Somehow Walker was able to do this without making the book less engaging. Yes, sometimes there were parts that felt less interesting than others, or that felt like they were included just to provide suspense. Most of the time though, the dual narrators made the book more compelling, since there were all sorts of parallels and contrasts to draw between Nettie's story and Celie's story.
There were other parts of the book that were confusing at first but turned out to make sense. Sometimes it felt like Celie was just doing what other characters had inspired her to do, or that she wasn't doing much at all. Then I realized that during the times when Celie wasn't doing a lot, she was still reflecting and growing, and that the ending of the story (where she actually made decisions without being inspired by others) worked as well as it did because of those reflections.
Needless to say, I would definitely recommend reading The Color Purple.
To Have and To Lose, by Chingiz Aitmatov, Translated by Olga Shartse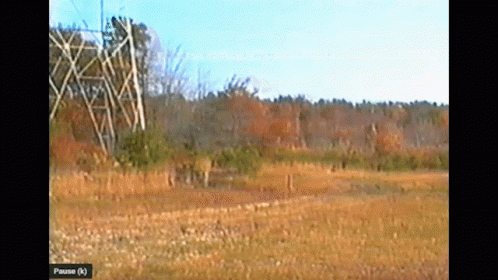 "[…] suddenly an idea struck me: 'I've time enough to go and tell her and then come back here. What does it matter if I start out a few hours later? I'll explain it to the chief afterwards, maybe he'll understand, if he doesn't he'll give me hell… But I can't help it, I've got to go.' […] 'Hey, Ilyas, get under the crane,' the operator called out to me. The crane poised above me, now it was too late. There was no going anywhere with a load of export goods [….] I looked out of the rear window: the container was being lowered into my lorry. It was coming down and down. 'Look out,' I yelled, and shot forward, slipping from under the descending jib. (My engine was running.) Behind me I heard shouts, whistles and curses."
This book mostly consists of a lorry driver named Ilyas telling his life-story to an unnamed viewpoint character.
The majority of this life-story was about how he fell in love with two women, which basically meant that Ilyas was a walking mess. I don't mean it in the way he was written, but in the choices he made (like in the above excerpt). Considering the fact that Aitmatov was still able to make him sympathetic in spite of these choices, I would say that he was well-written.
The story didn't feel as fleshed-out as some of Aitmatov's other stories. It wasn't the lack of backstory—there were hints that Ilyas had once fought in a war, and I doubt that having had a whole section about his war-time experience would have added to the story. Maybe it was because all of the characters in this book fell in love so readily that it felt unbelievable.
Then there's the mystery of the unnamed viewpoint character. He apparently knew a lot of things about Ilyas's story that Ilyas himself didn't know, but Aitmatov never tells us what that means. This made the story both frustrating and fascinating. If you think of Hemingway, he excludes important details from his stories but leaves enough in for the reader to figure it out. Aitmatov just hints that the viewpoint character knows something important about the story's events and then doesn't let us know anything else, which can be frustrating. However you could also interpret it as realism. In life, there are many things about others' stories you will never know and will always wonder about. In his story, Aitmatov manages to convey this experience to the readers. You know there's more but you won't ever know what it is, which could make for a fascinating read.
So in spite of the instant-romances, and a little bit because of the unresolved mystery, I would recommend this book.
Dead Souls, Part One, by Nikolai Gogol
"Yes, readers of this book, none of you really care to see humanity revealed in its nakedness. 'Why should we do so?' you say. 'What would be the use of it? Do we not know for ourselves that human life contains much that is gross and contemptible? […] Far better would it be if you would put before us what is comely and attractive, so that we might forget ourselves a little.' In the same fashion does a landowner say to his bailiff, 'Why do you come and tell me that the affairs of my estate are in a bad way? I know that without your help. […] Kindly allow me to forget the fact or else to remain in ignorance of it, and I shall be much obliged to you.' Whereafter the said landowner probably proceeds to spend on his diversion the money which ought to have gone towards the rehabilitation of his affairs."
Apparently, Dead Souls was written in two parts. Gogol only wanted Part One published so he tried to burn Part Two to ashes. However, as Mikhail Bulgakov could have told him, manuscripts don't burn, so there are copies of Dead Souls out there with both parts in them.
Now, Part One of Dead Souls is about a man named Chichikov who wanders around a Russian town trying to buy dead souls (peasants who had died and still had to be paid for by their masters for some reason). The whole book consisted of the people who were selling the souls asking why Chichikov would want to buy them if it would cost him and benefit the sellers. Then the sellers would try to sell the dead souls for exorbitant sums of money, or would try to sell the dead souls and their least favorite horse, and so on.
It was very funny to read. I spent the whole book wondering why Chichikov was buying dead peasants, and since Gogol spends the whole book keeping the reader in suspense about this very question, I had an enjoyable reading experience. The very end came out of nowhere though—Gogol randomly went off on a tangent about how great he thought it would be for Russia to colonize more parts of the world. Did he really believe that? Was it just (hopefully) part of his satire? Who knows? Maybe we'll find out in Part 2.
Until next week!