Hello! Happy Tuesday. I've read three books this week and have reviewed them below. Also, in honor of National Human Rights Day which happened this past Saturday, I've included a list of human rights/humanitarian causes you can donate to (instead of my usual list about ways to support Ukrainians in need).
The Hunger Games, by Suzanne Collins,
Read by Carolyn McCormick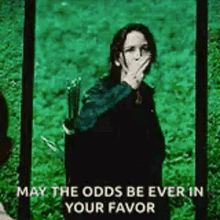 "It's funny, because even though [the stylists are] rattling on about the Games, it's all about where they were and what they were doing or how they felt when a specific event occurred. 'I was still in bed.' 'I just had my eyebrows dyed!' 'I swear I nearly fainted.' Everything is about them, not the dying boys and girls in the arena."
I read this for the nostalgia and found many more nuances to it than I had previously thought it would have.
I'm sure you know about The Hunger Games, but if you've been living under a rock for the past few decades, here's a quick summary: In the future dystopia of Panem, the "Capitol" controls the 12 "Districts." To remind the Districts of the consequences of rebelling, the Capitol forces each district to send one boy and one girl into an arena to fight to the death every year. This is called the Hunger Games. Katniss Everdeen is in District 12. She's great with a bow and arrows, but it's her beloved younger sister Prim who's called to be in the Games. Katniss volunteers in her place. Now will she survive? Or will she die?
The book was very well-paced. What made it interesting for me wasn't rereading the romance or the action though. It was seeing how Collins made a point of humanizing the other characters who died. Even super-minor characters who got only a few sentences were treated with respect. They each got their own "this boy from District 8 shouldn't have died. He must have had a family and a dog…" etc. And when describing Katniss killing other fighters in the arena, Collins always makes a point to describe Katniss's guilt and inner-conflict about it.
I feel that this important angle is easily ignored when reading The Hunger Games, so I wanted to highlight it here, and recommend that you read this book, especially if you've been living under a rock for the past few decades and have absolutely no idea what I'm talking about.
El General en Su Laberinto, por Gabriel García Márquez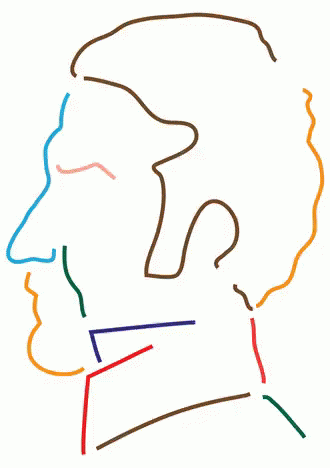 En Español:
"No son los sistemas sino sus excesos los que deshumanizan la historia."
El General en Su Laberinto se trata de Simon Bolívar cuando él es viejo y muriendo, exiliado en Jamaica.
En el pasado, cuando he leído los libros de Márquez (como La Hojarasca y Crónica de una Muerte Anunciada), siempre me parecían aburridos. No entiendo la razón. Sin embargo, me interesaba mucho el diálogo en El General en Su Laberinto, especialmente una escena en que el General discutió la repetición de la historia (sobre Napoleon Bonaparte), y otra escena en que discutió la cantidad de las estrellas.
Para mi, estas escenas tenían una calidad muy alta literaria en que presentaron ideas muy interesantes sin ser dogmáticos o intrusivos (en la manera de Madre por Gorky, por ejemplo). También, estas escenas tenían un aspecto emocional–cuando leía estas escenas, me sentía triste y nostálgica. En contraste, muchas escenas de Márquez no tienen este aspecto emocional para mí (¡personalmente!) Puede ser que necesito leer más de sus obras (como Cien Años de Soledad y Amor en el Tiempo de Cólera').
Yo recomiendo este libro, pero basado en la subjectividad de mi punto de vista, no estoy cierto si estoy la mejor persona para recomendarlo.
In English:
"It is not systems but their excesses that dehumanize history."
The General in His Labyrinth is about Simon Bolívar when he is old and dying, exiled in Jamaica.
In the past, when I have read Márquez's books (such as Leaf Storm and Chronicle of a Death Foretold), they always seemed boring to me. I don't understand the reason. However, I was very interested in the dialogue in The General in His Labyrinth, especially a scene where the General discussed the repetition of history (about Napoleon Bonaparte), and another scene where he discussed the number of stars in the sky.
For me, these scenes have a very high literary quality because they presented very interesting ideas without being dogmatic or intrusive (in the manner of Gorky's Mother, for example). Also, these scenes had an emotional aspect–when I read them, I felt sad and nostalgic. In contrast, many of Márquez's scenes in other books don't have this emotional aspect to me (personally!) Maybe I need to read more of his works (like One Hundred Years of Solitude and Love in the Time of Cholera).
I recommend this book, but based on the subjectivity of my tastes, I'm not sure if I'm the best person to recommend it.
Legends of Our Time, by Elie Wiesel
"The victims [in the concentration camps] suffered more, and more profoundly, from the indifference of the onlookers than from the brutality of the executioner. The cruelty of the enemy would have been incapable of breaking the prisoner; it was the silence of those he believed to be his friends—cruelty more cowardly, more subtle—which broke his heart."
This is a book of essays and recollections by Elie Wiesel, some about his experience during the Holocaust, some about his experience trying to find answers in its aftermath, and some about his attempts to advocate for others.
In the introduction, Wiesel talks about how some of the stories in the book were invented, and so I went into the book not knowing which stories were true and which weren't. Was it really so that Wiesel met one of his persecutors from the concentration camp on a bus many, many years later in Tel Aviv? Did he really meet a wise professor who knew everything about every topic on earth?
Parts of the book reminded me of Ariel Burger's Witness, and when I looked back at that memoir, I read about Wiesel referencing certain events that he wrote about in this book—like meeting one of his persecutors on a bus in Tel Aviv. That wasn't invented then. And it stood to reason that the rest of the essays and stories weren't invented, either.
In any case, what was invented and what was real is irrelevant. What is relevant is Wiesel's powerful writing. Especially the last piece, "A Plea for the Dead." In this essay, Wiesel shares many important thoughts. One is his entreaty to remember the victims of the Holocaust and not try to explain their actions, or to create intellectual theories about the mechanisms of hate that drove the Holocaust. He said it was much too easy to oversimplify matters, and in the process, trivialize them and strip them of the true depth of their tragedy.
I may not rank this as the absolute best of Wiesel's books (especially given that he wrote the amazing From the Kingdom of Memory), but that does not mean at all that this book isn't good. It's terrific in its own way, as are all the books I've read by Wiesel.
Ultimately, Wiesel is one of those rare authors I've encountered where I've been so impacted by one of his books that I've had no choice but to read all of the books he's written.
I would highly recommend.
As promised, here's a list of organizations you can donate to in order to support human rights around the world. Please donate if you are able, especially since many of these causes get much less attention than the scale of suffering needs. If you can't donate, please share with your friends. Getting the word out is just as essential.
Uyghur Human Rights Project—at least 2 million Uyghur Muslims are unjustly imprisoned in industrial-scale concentration camps that have not been seen since the Holocaust. 800,000 children have been separated from their families and Uyghur women are being forcibly sterilized. The Uyghur Human Rights Project seeks to provide emergency humanitarian relief for Uyghur refugees, interviews survivors to spread their story to the world, and campaigns against businesses' indifference and complicity in the Uyghurs' plight.
Donate here: https://uhrp.org/take-action/
The International Rescue Committee—6 million Afghans are at extreme risk of famine. 18 million don't have a reliable source of food. Afghanistan has the greatest number of people experiencing this level of hunger in the world. Afghans rely heavily on foreign aid, but after the Taliban took over, large-scale aid has stopped, so humanitarian aid is especially needed now. The International Rescue Committee provides food, clean water, and health support. Until January 2, all gifts up to $2,500,000 will be matched.
Donate here: https://help.rescue.org/donate/afghanistan-winter?ms=gs_ppc_fy23_afghanistan
The UN Refugee Agency—More than 6.8 million Syrian refugees have been forced to flee their homes since 2011, making it the largest refugee crisis in the world. More than 70% of Syrians live in poverty, and many have become victims to awful human rights abuses like child labor. The UN Refugee Agency provides cash assistance to families in need, which helps pay for food, shelter, and medical costs.
Donate here: https://giving.unhcr.org/en/sy/
The World Food Program—Due to war, 20 million Yemenis are suffering from malnutrition and extreme hunger. This is one of the worst humanitarian crises on earth. One of the World Food Program's largest humanitarian focuses is Yemen, aiming to give 13 million people emergency food assistance. Donate here: https://www.wfp.org/emergencies/yemen-emergency
And here's one more way to help:
Free Rice (play trivia games and provide free food to people in the process): https://freerice.com/
Thank you for reading.