Hello! Happy spring. For those who celebrate, I hope you enjoyed your Easter. I've been writing a lot of papers for school, but I still managed to read three books. For your enjoyment, here they are:
"Proof", by David Auburn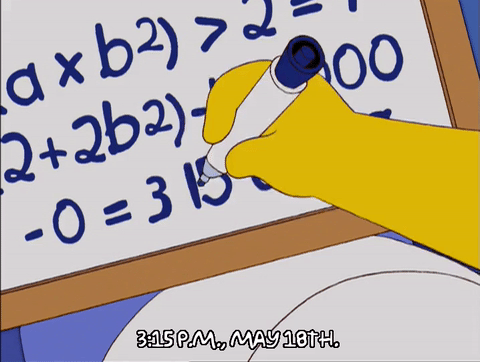 "CATHERINE. I haven't been lazy, I've been taking care of you. ROBERT. Kid, I've seen you. You sleep till noon, you eat junk, you don't work, the dishes pile up in the sink. If you go out it's to buy magazines. You come back with a stack of magazines this high—I don't know how you read that crap. And those are the good days. Some days you don't get up, you don't get out of bed. CATHERINE. Those are the good days. ROBERT. Bullshit. Those days are lost. You threw them away. And you'll never know what else you threw away with them—the work you lost, the ideas you didn't have, discoveries you never made because you were moping in your bed at four in the afternoon."

This is a play about a woman named Catherine who took care of Robert, her mathematical genius of a father who was suffering from delusions. Robert has just died, and now a mysterious proof has been found among his belongings which might revolutionize the field of mathematics…a proof that may have been written by Catherine.
This play was interesting but not very good in my opinion. Mind you, it won a Pulitzer Prize, but I'll give my thoughts anyway:
First, the play's structure hinged on a mystery that somehow seemed irrelevant to the story's overall arc. Maybe this was because the characters never really grew as a result of the mystery. In other words, it was like the mystery was happening to the characters instead of the characters actually growing and making meaningful choices that solved the mystery. That disconnect seemed to weaken the story.
Second, the characters felt more like "types" than actual nuanced people. For instance, there are plenty of angry-but-secretly-vulnerable women out there in the literary world, and the protagonist of this play was one of them. I was excited to see if something would happen to give her more depth and nuance, but nothing did.
Third, some of the dialogue wasn't believable. At one part, I got the sense that the playwright was just writing what he thought a genius would sound like without thinking about how such a genius could possibly exist in reality.
Finally, there were loads of backstory dumps that felt like they were just in the play for the sake of informing the audience instead of something the characters had an organic need to say. When you have lines similar to, "Your father was a genius, Catherine, surely you know how he revolutionized the math world", you tend to stop and wonder why the other character is telling Catherine something she obviously already knew.
So overall, the play had some good parts but it wasn't that good in my opinion. Maybe read John Patrick Shanley's "Doubt" instead (which also won a Pulitzer Prize). Or maybe read "Proof" anyway. You might enjoy it more than I did.
The Turn of the Screw, by Henry James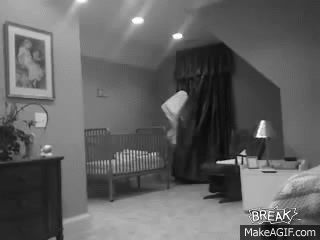 "The case, I may mention, was that of an apparition in just such an old house that had gathered us for the occasion—an appearance, of a dreadful kind, to a little boy sleeping in the room with his mother and waking her up in the terror of it; waking her not to dissipate his dread and soothe him to sleep again, but to encounter also herself, before she had succeeded in doing so, the same sight that had shocked him [….] 'I quite agree—in regard to Griffin's ghost, or whatever it was—that its appearing first to the little boy, at so tender an age, adds a particular touch. But it's not the first occurrence of its charming kind that I know to have been concerned with a child. If the child gives the effect another turn of the screw, what do you say to two children—?' 'We say of course,' somebody exclaimed, 'that two children give two turns! Also that we want to hear about them.'"
The Turn of the Screw is about a woman who becomes governess to not one, but two children. The woman sees ghosts in the house and tries to keep the children from also seeing them. I won't spoil any more.
I heard so much about how subversive and mind-blowing this book was going to be that I got very engrossed in trying to figure out the plot twist in advance. I completely overthought the whole situation to the point that when I got to the twist, I was very underwhelmed. The moral: don't do what I did.
Anyway, about the actual book. A better title for it could have probably been "The Perils of Babysitting," because the two children basically give the protagonist a lot of trouble. The build-up in figuring out what exactly was happening with the ghosts was the most interesting part of the book.
There were some parts where it felt like James was just trying to fill space without really knowing where he was going. Or maybe because he was writing this as a serial, he had to write a certain number of installments to get paid. Either way, those parts kind of took away from how interesting the book was.
In the end, though, it was a good read. Just don't over-hype it, and don't read it while babysitting someone's kids.
Cat's Cradle, by Kurt Vonnegut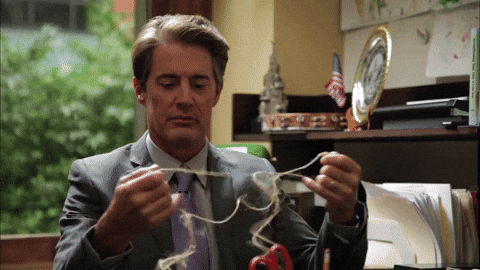 "'But,' he said, 'but how the hell innocent is a man who helps make a thing like an atomic bomb? And how can you say a man had a good mind when he couldn't even bother to do anything when the best-hearted, most beautiful woman in the world, his own wife, was dying for lack of love and understanding…' He shuddered, 'Sometimes I wonder if he wasn't born dead. I never met a man who was less interested in the living. Sometimes I think that's the trouble with the world: too many people in high places who are stone-cold dead.'"
This book left me wondering why Vonnegut never won a Pulitzer. Let me explain.
Cat's Cradle was so cool. It's about a man who tries to find out about a scientist who helped build the atomic bomb. In the process, the protagonist learns about a dangerous substance called Ice-Nine and becomes king of an island.
As usual with a Vonnegut book, Cat's Cradle was very funny. There's just something about Vonnegut's ability to understate things.
Also, he had some profound ideas and was able to get across their profundity very well. This was probably because Vonnegut didn't seem to take himself too seriously. He didn't present them to the reader as if the reader had to agree with him, and he didn't try coming off like the absolute authority on life's meaning. So even though he was making all these statements about nihilism, religion, science, and how people kill each other out of stupidity, the statements weren't the only reason for the book to exist. The statements felt like they were just part of the book's story.
Basically, read it. Then wonder with me about why he didn't win the Pulitzer. Finally, watch the Vonnegut cameo from the movie "Back to School":