Hello! Happy end of January. I hope you are healthy, safe, and warm, and that you're reading a lot of enjoyable books. I've read three exceptional books this week, and have reviewed them below. Honestly, as I read them (especially the second one), I found myself wondering where they had been all my life. I hope you find them just as rewarding. I've also included a list of organizations you can donate to in order to support Ukrainians in need. Please do so if you are able.
Book of Songs, by Abai Qunanbaiuly, Rendered by John Burnside
"From afar, it strikes,
Through your heart, it breaks,
Your body is racked with fever.
From Khiva, come quick,
So much is at stake,
Hunt down the wildest of creatures—
You can tell the truth, if you're strong,
With a silver tongue and a song.
No needle and thread,
Nor the bright steel blade
Can equal your skill in the arts and crafts.
To the wise, a pearl,
A trifle, to fools,
They lack true wisdom, blind to your gifts.
Yet not my voice speak in vain:
Truth cannot prevail with thoughtless men."
This is a book of poems by the great Kazakh writer Abai. What makes the book particularly enjoyable is that all the poems are also available online, in song-form, as Abai would have performed them.
Abai's poetry is subtle, but it's very rich if you take the time to contemplate it. Take the poem above, for instance. Read through it twice or three times and you'll come to see some cool parallels and correspondences between the two stanzas that give it deeper meaning. That's what makes Abai's poem so good.
Something I did wonder about was how different the translations were from the originals—there were parts in the transliterations of the Kazakh originals that included question marks whereas the translations didn't have question marks, for instance. Guess you'd have to learn Kazakh to fully appreciate the originals.
However, if you only have an hour to spare, I'd strongly recommend reading (and listening to) the poems within this book.
The Fugitive: A Novel, by Pramoedya Anata Toer,
Translated by Willem Samuels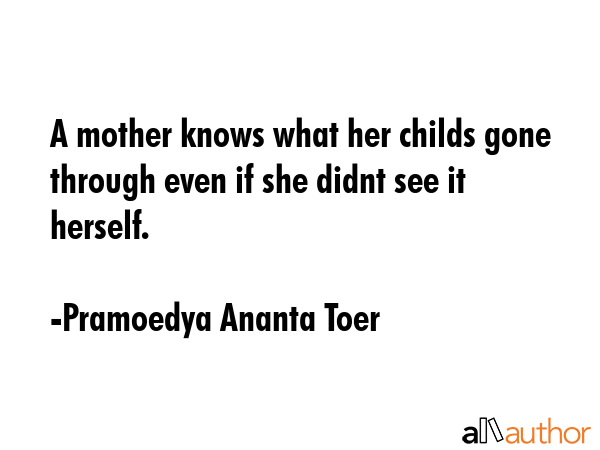 "The gambler slowly leaned closer to the beggar and whispered, 'Maybe you are my boy.' His voice rose in a blend of hope and pain. 'Are you my boy?' He silently held his breath. 'You're sick!' came the accusation once more. The beggar now distanced himself slightly from the other man. 'Maybe I am,' the gambler agreed before retreating to where he had been sitting. He hugged his knees again and once more rested his head on them 'What does your wife say?' the beggar asked carefully. Now the gambler was suspicious and raised his head from his knees. 'What's it to you anyway?'"
This book takes place during the Japanese occupation of Indonesia during World War II. It's about a soldier named Hardo who previously staged an uprising against the Japanese, failed, and is now being pursued for his rebellious ways. Hardo encounters several people who knew him, like the District Chief, his own father, his former comrades-in-arms, and the commander (named Karmin) who betrayed him and led to the failure of his rebellion.
The book was very good. Its situations were always dramatic—Hardo encounters his father but doesn't let on that he's his son, for instance. Parts of the book read like a play, which makes sense, given that it was structured like an Indonesian shadow play. Its play-like quality made me think of Harry Mulisch's The Assault, only I liked The Fugitive a little better (especially for its ending).
Overall, if you're looking for a dramatically-satisfying book with terrific themes and observations about humanity, I'd strongly, strongly recommend this book.
Aladdin: A New Translation, Told by Hanna Diyab
to Antoine Galland, Translated by Yasmine Seale,
and Edited by Paulo Lemos Horta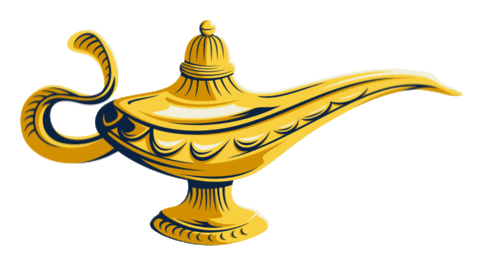 "The son, whose name was Aladdin, had received a careless upbringing, which instilled in him wild tendencies: he grew to be cruel, stubborn, and rebellious [….]  When Aladdin was old enough to learn a craft, his father, who knew only his own [tailoring], took him into the shop and tried to teach him needlework. But neither gentleness nor punishment could still his son's wandering mind. As soon as the tailor had his back turned, Aladdin would escape and stay out until evening, and, unable to change his ways, Mustafa [his father] was forced to abandon his son to his dissipation. This pained him, and the grief of failing to guide his son to his duty brought about such a violent illness that he died a few months later."
This is one of those books where you see that the storyteller/translator really enjoyed telling it. I say storyteller/translator because the book's origins are super convoluted, and the way it's told is influenced just as much by its translator as its original storyteller. It could've been translated stiltedly out of a desire to impress, for instance, and would've suffered as a result. Fortunately for us, it wasn't translated that way.
In case you didn't know, "Aladdin" is one of the stories in the One Thousand and One Nights. Well, not necessarily—it was tacked on at the end by the French story-collector Antoine Galland, who heard it told to him by a Syrian named Hanna Diyab.
Aladdin is a poor boy who encounters a long-lost "uncle" (who's actually a greedy magician), who gives him fancy clothes and a magic ring and takes him to open the door to a cavern and retrieve a magic lamp for him. When the magician tries to get Aladdin to give up the lamp, Aladdin refuses, and the magician winds up shutting him up in the cavern and leaving him for dead. But Aladdin uses the magic lamp to escape, and then to make his other wishes (like marrying the sultan's daughter) come true. In the process, he proves himself much more than the cruel, stubborn, and rebellious boy his family had always taken him for.
This story was good. It's vaguely like the one told in the Disney movie, only here Aladdin has to deal with the magician, the sultan's vizier, and the magician's brother, which makes it more exciting.
The characters were entertaining, too. When Aladdin ordered the jinni of the lamp to build an exquisite palace for him across the way from the sultan's own palace, the sultan made it a habit to spend every morning just going to admire it (instead of attending to whatever other important sultan duties he might have had). These quirky details made the story very enjoyable.
Overall, if you're in the mood for a fast-paced entertaining read, I'd recommend Aladdin.
As promised, here's a list of organizations you can donate to in order to support Ukrainians in need:
Rescue.org—Gives food, medical care, and emergency support services to Ukrainian refugees. Donate here: https://help.rescue.org/donate/ukraine-web
Doctors Without Borders—Ships emergency supplies to Ukrainian hospitals. Donate here: https://donate.doctorswithoutborders.org/secure/donate 
United Way Ukraine—Provides food, water, and other emergency support for Ukrainian refugees and their children. Donate here: https://www.unitedway.org/our-impact/work/no-nav/unitedforukraine
Plan USA—Gives aid focusing on refugee children in Poland, Moldova, and Romania. Donate here: https://www.planusa.org/humanitarian-response-ukraine-plan-usa/