Hello! Below, I've briefly reviewed the three books I promised you I'd review. Two are perfect for all ages, while the last one absolutely isn't.
Fox 8, by George Saunders, Illustrated by Chelsea Cardinal
"Dear Reeder:
First may I say, sorry for any werds I spel rong. Because I am a fox! So don't rite or spel perfect. But here is how I lerned to rite and spel as gud as I do!"
Fox 8 was a fun, short read. It's good for all ages (probably), and is about a literate fox (named Fox 8) who's enthralled with the world of humans. The only problem is that his fox friends are less enthusiastic. Will our hero be able to convince them to befriend the two-legs?
The book's idea was cute and the illustrations were fun, but the story didn't really say much of substance. If you're looking to read something like this, Fox 8 is perfect for you!
If not, you might want to read something else…
The King of Elfland's Daughter, by Lord Dunsany
"And late in the night they all rose up together to go back to their homes, and all kept close together as they went, and sang grave old songs to affright the things that they feared; though little the light trolls care, or the will-o'-the-wisps, for the things that are grave to man. And when only one was left he ran to his house, and the will-o'-the-wisps chased him."
In The King of Elfland's Daughter, a king from the mortal realm must go to Elfland to get an elf bride so that the people of his kingdom could experience magic. So he goes and gets his bride (who's the daughter of the King of Elfland). However, she doesn't really like how he keeps trying to convert her to his religion…
I really enjoyed this story's wit and descriptions, which is something I usually don't enjoy the most in books. In this case, they were hilarious and made the book feel magical.
The story was also very thoughtful. You could do a whole literary analysis on what different aspects of it symbolize (less recommended), or you could just read it and enjoy it (highly recommended).
If you've never heard of this book before, think of it as the grandparent of Joanne Harris's Runemarks. They feel similar and talk about a lot of similar ideas, except Dunsany's is much shorter and doesn't have Norse gods in it.
If you haven't heard of either, just trust me and read Dunsany for yourself.
A Boy and His Dog, by Harlan Ellison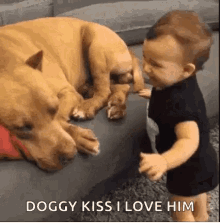 [About the dog having taught the protagonist to read]: "(the reading's a pretty good thing. It comes in handy when you can find some canned goods someplace, like in a bombed-out supermarket; makes it easier to pick out stuff you like when the pictures are gone off the labels. Couple of times the reading stopped me from taking canned beets. Shit, I hate beets!)"
You probably wouldn't like this book if you don't like obscenities, violence, or otherwise unsettling content.
That being said, A Boy and His Dog is about what it says it's about, except that it takes place in a post-apocalyptic wasteland, the dog's telepathic, and he helps the boy find girls to have sex with. When the boy starts falling in love with one of the girls, an interspecies love-triangle ensues…
Basically, read this book for its ending. That's what makes the story good (and thought-provoking). It feels kind of rushed, but it's still effective, and I'm not spoiling any of it here.
If you get the version of this book with Ellison's essay about his own dog, that just makes the experience even richer.