Hello! Happy Tuesday. I hope you are all healthy and safe (and dry, if applicable). If you're observing Yom Kippur tonight, I hope your reflections are deep and enriching.
I've read three books this week (one that hasn't come out yet and two that have), and have reviewed them below. I've also included a list of organizations you can donate to in order to support Ukrainians in need. Please donate if you are able.
Strega, by Johanne Lykke Holm, Translated by Saskia Vogel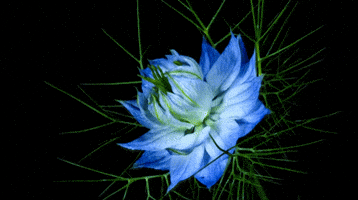 "I knew a woman's life could at any point be turned into a crime scene. I had yet to understand that I was already living inside the crime scene, that the crime scene was not the bed but the body, that the crime had already taken place."
NOTE: I know the translator of the book but decided to review this book on its own merits.
This is a book about a girl who's sent to an old hotel (called the Olympic Hotel) to be a seasonal worker with other girls. There, she's exposed to suffocating rituals and sexist lies. Even worse, one of the girls suddenly goes missing (and may have been murdered). Will the protagonist and her friends figure out a better and more empowering way to live before it's too late?
This book was well-written. It's one of those books that relies mostly on language and atmosphere to get across its effect, as opposed to plot or characterization, and it got across its effect well. However, at times I felt like the book was hitting the same tonal note so much that I was eager for new and more varied tones.
Even so, it had interesting ideas about women, the lies they get taught, and some genuinely hopeful possibilities for escape. I'd recommend.
Undocumented: A Dominican Boy's Odyssey From a Homeless Shelter to the Ivy League, by Dan-El Padilla Peralta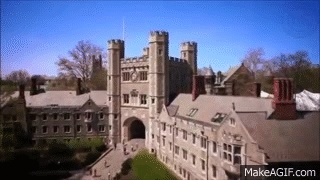 "On the walk back to Holder [Hall in Princeton], I got heated with myself for not confronting her [a person who'd said illegal immigrants shouldn't be allowed in America] with my own story. I knew I was scared to open up, and I hated myself for being afraid. But even as a voice told me that invoking my own story would be the socially responsible thing to do, another voice told me that it had been fine of me not to make it so personal. Better to move in the world of disembodied arguments. And why did I have to enlighten D.C. blanquita by reintroducing myself to her as an undocumented immigrant? Like she would care."
This is a memoir about a kid (Dan-El Padilla Peralta) who grows up as an undocumented immigrant and becomes a Princeton student. The book describes his family's troubles—without documentation they can't get steady jobs, and eventually wind up homeless in Harlem. At the same time, Peralta's mom does everything she can to keep him and his brother on the straight and narrow. Peralta's also naturally smart, which causes many people to want to support him. One person tells him of a test he could take to get a merit scholarship to a preparatory school, for instance. As he grows up and goes to Princeton, he leads a kind of double life—nobody knows that he's secretly an undocumented immigrant. What will happen if he tells them all?
This book was very well-written. Peralta was terrific at humanizing himself and his family, telling an engaging story, and including thought-provoking (but not preachy) ideas about immigration.
What I also appreciated was that he wrote a lot about the other people in his life—it wasn't "look at me! I got into Princeton!" but "look at all these amazing people I met in my life along the way!" Peralta's compassion for the people he wrote about made this book much better than a standard "rags-to-riches" story.
Overall, I would recommend.
Open Heart, by Elie Wiesel
"Should one therefore turn away from humanity? The answer, of course, is up to each of us. We must choose between the violence of adults and the smiles of children, between the ugliness of hate and the will to oppose it. Between inflicting suffering and humiliation on our fellow man and offering him the solidarity and hope he deserves. Or not. I know—I speak from experience—that even in darkness it is possible to create light and encourage compassion. That it is possible to feel free inside a prison. That even in exile, friendship exists and can become an anchor. That one instant before dying, man is still immortal. There it is: I believe in man in spite of man."
This is the last book Elie Wiesel wrote before he died. It describes his experience having open heart surgery and contains his reflections on mortality. Has he done the greatest possible good in his life? He also talks about teaching, writing, religion, and family.
The book was very short but was very worth reading. Even when he's writing about his own death, Wiesel is like a good friend offering the reader hope. If you're looking for a good reflective book to read (either for Yom Kippur or just for your own purposes), this would be a great choice.
As promised, here's a list of organizations you could donate to in order to support Ukrainians in need:
Voices of Children—Provides psychological counseling for children and helps refugee evacuations. Donate here: https://voices.org.ua/en/
Doctors Without Borders—Ships emergency supplies to Ukrainian hospitals. Donate here: https://donate.doctorswithoutborders.org/secure/donate 
UNCHR Refugee Agency—Provides refugees with food, water, health support, and assistance in rebuilding damaged houses. Donate here: https://give.unrefugees.org/
World Central Kitchen—Feeds Ukrainian refugees as they cross the border into other countries. Donate here: https://wck.org/