Hello! Happy Tuesday. I hope you're healthy, safe, and warm (though for some reason it's snowing outside where I am!) I've read three books this week, and have reviewed them below. They're all wise in their own ways, and are all worth reading.
I've also included a list of organizations you can donate to in order to support Ukrainians in need.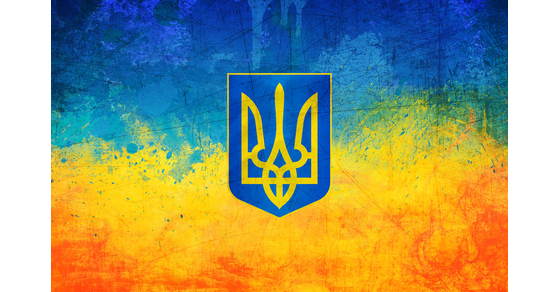 I'm Not Scared, by Niccoló Amaniti, Translated by Jonathan Hunt
"I woke up during the night. I had had a nightmare. Jesus was telling Lazarus to rise and walk. But Lazarus didn't rise. Rise and walk, Jesus repeated. Lazarus just wouldn't come back to life. Jesus, who looked like Severino, the man who drove the water tanker, lost his temper. He was being made to look a fool. When Jesus tells you to rise and walk, you have to do it, especially if you're dead. But Lazarus just lay there, stiff as a board. So Jesus started shaking him like a doll and Lazarus finally rose up and bit him in the throat. Leave the dead alone, he said with blood-smeared lips. I opened my eyes wide. I was covered in sweat."
This is the story of a boy, Michele, who really really really wants a new bicycle. Then he explores a dilapidated hut and makes a harrowing discovery that implicates his whole community in a dark secret. Now he must use all his humanity (and maybe the new bike he finally gets) to save the day.
The book is much darker than I anticipated. I thought it would be some kind of coming-of-age romp through the Italian countryside with some fake horror thrown in to make the reader feel slightly scared.
This is not the case. This is a book filled with sharp observations about the worst sides of people. It has a lot of philosophical depth, too, but the book isn't didactic about it, which makes it even better. It's also wonderfully-paced, with a lot of suspense and intriguing revelations, and has a terrific ending that makes the book absolutely worth reading.
I highly recommend.
Kalilah and Dimnah (The Complete Version), by Bidpai,
Translated by Thomas Ballantine Irving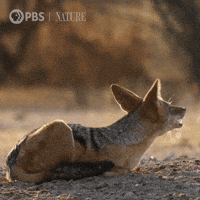 "The jackal said: 'How old are you?' The lioness [whose cubs had just been killed by a hunter] said: 'One hundred years.' He said: 'What do you live off and eat?' The lioness said: 'The meat of wild animals.' The jackal said: 'Have these wild animals fathers and mothers?' The lioness said: 'Of course.' So the jackal said: 'Why then don't we hear these fathers and mothers making the same racket and groaning and crying like we see you doing? That only happened because you look at consequences wrongly and fail to consider them. You were ignorant of how harm would return to you.'"
After reading the "free trial" version of Kalilah and Dimnah (as translated by Ramsay Wood), I've decided to delve into the complete version to see what new wisdoms this version had to offer.
This version is less-interestingly translated than the Wood version, but it did have some good stories. Like Wood's version, it contains the titular story about the two jackals named Kalilah and Dimnah, their lion ruler, and his trusted bull adviser, and the story about the group of animals that are each others' best friends. But this version also includes the story of the war between the owls and the crows, and how the two groups of warring birds finally reach peace (spoiler alert: not without violence!) There are also a series of various other stories about various other animals that are much less memorable.
The stories are also pretty sexist. Women apparently cause all sorts of mischief—though the stories never show any examples of this (and even show examples of women saving their husbands from their own stupidity), the narrator still makes a point of repeatedly telling you to "beware of women because they cause mischief." If you can stomach these kinds of things, go ahead and read this book. If not, you might want to consider reading Ramsay Wood's translation (and its sequel, which I would absolutely love to get my hands on sometime!)
Minuten-Novellen/One-Minute Stories, by István Örkény,
Translated by L.T. András, Carl R. Erickson, and Vera Thies
One Story:
"In Memoriam Professor G.H.K.
Professor G.H.K. was digging a hole in which to bury the carcass of a horse.
'Hölderin ist ihnen unbekannt?' he asked the German guard.
'Who's he?'
'The author of Hyperion,' explained the professor, who dearly loved to explain. 'The greatest figure in German romanticism. How about Heine?'
'Who are these guys?' asked the guard.
'Poets,' said the professor. 'Surely you've heard of Schiller.'
'Sure I have,' said the guard.
'How about Rilke?'
'Him too,' said the guard. Reddening with rage, he shot the professor."
If that story doesn't convince you to read this outstanding collection, I don't know what will. It's one of the greatest short stories I've read, and THE greatest story I've read that's under 100 words.
But seriously, more about this fascinating book. Its author, István Örkény, was a Jew from Hungary. He fought in WWII, survived forced labor in a gulag, and then went on to write very short stories he called "One-Minute Stories." The rationale, according to him, was that a one-minute story could be read anywhere—whether while cooking a soft-boiled egg or while waiting for the operator to take you off hold. Not even depression and shattered nerves can get in the way of reading a one-minute story. Basically, they can be read in the rain, in the wind, on a boat or on a train.
As you might have noticed from the example story, Örkény knows how to write. The stories within are very much worth your minutes.
I'd strongly recommend.
Have you read any of these books? Do you want to? If so, let me know in the comments below!
Now, as promised, here's a list of organizations you can donate to in order to support Ukrainians in need:
United Help Ukraine—Provides medical supplies to soldiers, and ships goods to Ukrainian refugees. Donate here: https://unitedhelpukraine.org/
Red Cross—Provides first aid, food, medicine, and evacuation help to Ukrainians. Donate here: https://www.redcross.org/donate/cm/abc.html/?subcode=abc-pub
Save the Children—Provides food, water, money, hygiene kits, and psychosocial support to children. Donate here: https://www.savethechildren.org/us/where-we-work/ukraine
Revived Soldiers Ukraine—Provides medical support to soldiers and civilians. Donate here: https://www.rsukraine.org/