Hello! Happy post-Valentine's Day. I hope you are all healthy, safe, and warm. I've read one terrific collection of fiction this week, and have reviewed it below. I've also included a list of organizations you can donate to in order to support people in Ukraine.

Amanat: Women's Writing From Kazakhstan,
Translated by Zaure Batayeva and Shelley Fairweather-Vega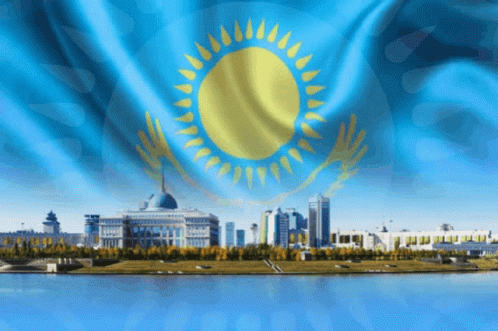 "Everyone played their role [in Romeo and Juliet]. Even those who forgot their parts did not pause for a second and instantly improvised, yelling, 'Attan!' even if it was irrelevant to the scene. But the audience did not seem to mind. sometimes the play's lines were replaced by purely Kazakh words that had nothing to do with the play, especially in the feuding scenes. it was clear that no such interpretation of Romeo and Juliet had ever been delivered on any stage of the world."
—"Romeo and Juliet," by Zhumagul Solty
"Even as a little boy, Rustik knew that, in his [Soviet] reading book, everything was always perfect and not like it was in real life. You get used to that. There, in big fonts and stupid dialogues, a girl named Sima is always helping her mother wash a windowframe, Vasya is forever reading a book, and even that naughty, lazy Petya always admits his mistakes in the end and becomes a better person, more like, let's say, Vasya."
—"Black Snow of December," by Asel Omar
This is a collection of short stories and one essay from Kazakhstan. The stories are wonderful. They range from joyful to sad, and have something very human about them. Reading this book gives you a much better understanding of Kazakhstan's post-Soviet existence. You also get to think a lot more about life in ways you might not have thought about it before.
Some of the highlights in this collection for me were "Romeo and Juliet" by Zhumagul Solty, "Hunger" by Aigul Kemelbayeva, "Propiska" by Rauhan Baiguzhayeva, "The Beskempir" by Zira Naurzbayeva, "The Rival" also by Naurzbayeva, "Precedent" by Oral Arukenova, "A Woman Over Fifty" by Lilya Kalaus, "The Stairwell" also by Kalaus, "Operatic Drama" again by Kalaus, "Black Snow of December" by Asel Omar, "The French Beret" also by Omar, and "The Lighter" by Olga Mark.
These stories were funny, thought-provoking, poignant, observant, and emotionally-moving. It's hard to convey this very well in a review, so I'd strongly recommend you read the collection to see for yourself!
And if you want to read more about the translators (and the importance of reading world lit for its own sake), I'd recommend this terrific interview: https://voicesoncentralasia.org/why-we-translate-central-asia-while-all-eyes-are-on-ukraine/
If you get a chance to read this collection, let me know in the comments! I'd love to hear your thoughts about it.
Also, as promised, here's a list of organizations you can donate to in order to support Ukrainians in need. Please do so if you are able. This Friday, February 24 marks one year of fighting since Russia's horrendous invasion.
Mriya: Provides tourniquets, sleeping bags, and pickup trucks to help save Ukrainians and keep them warm. Donate here: https://mriya-ua.org/
Muslim Hands: UK-based organization supporting Ukrainian refugees in Poland. Donate here: https://muslimhands.org.uk/donate/ukraine-refugee-crisis/ukraine-refugee-crisis
Plan USA: Gives aid focusing on refugee children in Poland, Moldova, and Romania. Donate here: https://www.planusa.org/humanitarian-response-ukraine-plan-usa/
Art of Living Switzerland: Helps Ukrainian refugees evacuate, find shelter, and receive food, transportation, and trauma support. Donate here: https://www.artofliving.org/ch-en/donate-ukraine