Hello! Happy Banned Books Week! I've read one book this week and gave up on two others. The one I read was very good. I've also included a list of organizations you can donate to in order to support Ukrainians in need. Please donate if you're able.
Long Road Home: Testimony of a North Korean Camp Survivor, By Kim Yong and Kim Suk-Young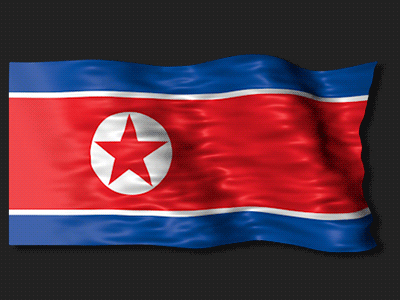 "[After seeing loyalists being taken to his camp for stealing food]: I shook with pain and anger at what I had witnessed that day. Loyalists to the state were rotting in this hellish place where death would be far more desirable. I thought of how utterly deceived the newly arrived from Songrim had been. In fact, everyone in this country was deceived, made to believe the false promise of a better life. and when a person simply wished to survive, they had to pay with their life. That night I lay straight on the floor, clenched my teeth, and felt warm sweat moistening my tight fists as I thought, I will survive. I have to survive. I will, I will, I will, I will! I will!!! Survive and tell the world about what I have witnessed. Otherwise, this insurmountable tragedy will be forgotten, never known to the rest of the world. I will survive to tell it myself. I will."
This memoir is by Kim Yong, a survivor and escapee of a North Korean prison camp. He starts life as an orphan who's fiercely loyal to North Korea's then-leader, Kim Il-Sung. Then he gets adopted by wealthy parents, wonders about his birth-parents, grows up, learns harrowing secrets about his birth-parents, and gets arrested. The rest of the book is about his experiences suffering in North Korea's camps (being separated from his wife and children, starving, being tortured, witnessing several executions), his escape, and his life afterwards.
The book was striking for Yong's resilience. He spent years in Camp #14, one of North Korea's most brutal camps. According to Yong, Camp #14 was where people went to die, since there was no hope of release and the conditions were so deadly. Yet while people around him were dying, Yong resolved not to.
Yong conveyed both peoples' suffering and their nuances. He himself went from feeling extremely loyal to the North Korean government to feeling disillusioned and betrayed by them. At the same time, he observed that while many of his captors treated him inhumanely, not all of them did. He also described fellow prisoners assisting him in his escape, and the immense guilt and gratitude he felt as a result. At one point during his escape, he stayed with a woman in South Korea. A part of him worried that she'd betray him, but another part of him believed in her, since he observed her genuinely trying to assist him at various times.
At the end, Yong says that his story has no real ending. He has escaped, yes, but he still misses his family. And even though it's unreachable to him now, he still misses his home-country because of the memories it holds of the people he loves.
Overall, this book is terrific. It's short, but very well-written and human. It gives insight into North Korean society (from its orphanages to its inner-circles), its camps, and the inner life of an escapee. I would strongly recommend.
As promised, here's a list of organizations you can donate to in order to support Ukrainians in need:
Voices of Children—Provides psychological counseling for children and helps refugee evacuations. Donate here: https://voices.org.ua/en/
Amnesty International—Investigates human rights violations in Ukraine to hold those responsible accountable, defends journalists and other people at risk. Donate here: https://www.amnestyusa.org/
Razom For Ukraine—Provides medical relief for soldiers and doctors on the front line. Donate here: https://razomforukraine.org/
Red Cross—Provides first aid, food, medicine, and evacuation help to Ukrainians. Donate here: https://www.redcross.org/donate/cm/abc.html/?subcode=abc-pub