Hello. I hope you are all healthy and safe and that you are enjoying whatever books you are reading. I've read three books this week and have reviewed them below in case you wanted any inspiration for your summer reading. I've also included a list of organizations to donate to in order to support Ukrainians in need. Please do so if you are able.
Fatelessness, by Imre Kertész, Translated by Tim Wilkinson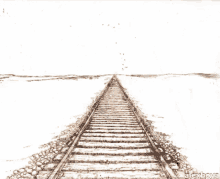 "'Would you care to give an account of your experiences, young fellow?' I was somewhat dumbfounded, and replied that there was not a whole lot I could tell to him that would be of much interest. He smiled a little and said, 'Not me—the whole world.' Even more amazed, I asked, 'But what about?' 'The hell of the camps,' he replied, to which I remarked that I had nothing at all to say about that as I was not acquainted with hell and couldn't even imagine what that was like. He assured me, however, that it was just a matter of speaking: 'Can we imagine the concentration camp as anything but a hell?' he asked, and I replied, as I scratched a few circles with my heel in the dust under my feet, that everyone could think what they liked about it, but as far as I was concerned I could only imagine a concentration camp, since I was somewhat acquainted with what that was, but not hell."
This is a book about fourteen year-old Georg who is taken to Auschwitz. Georg goes on to recount his experiences of starvation, torture and sickness with a kind of intellectualized detachment. His attempts to rationalize his experiences made for fascinating and horrifying reading.
I don't know what else to say about this book other than that you have to read it yourself to understand what I mean. I would recommend.
A Red Boyhood: Growing Up Under Stalin,
by Anatole Konstantin
"As I discovered many years later, there actually was no need for us to go hungry. The desert was literally crawling with food: desert turtles and snakes were there just for the taking. The fact that people starved to death rather than eat them is another proof that materialism, dialectical or of any other kind, does not prevail in real life and that ideas and taboos are more powerful than even the instinct to survive."
This is a memoir written by the Ukrainian Anatole Konstantin about his boyhood in the USSR. It begins with the arrest of his father, describes his life as a son of an enemy of the people, goes on to tell about his family's experience during World War II (where they had to go work on a collective farm in Kazakhstan), described their return home, their journey through Poland, and ultimately, their emigration to America.
It was fascinating to read, especially since in my experience, history is usually depicted in somewhat-separated sections: Stalin's purges are depicted as being separate from World War II, which is then shown as being separate from the Cold War. This is the way I learned about history in school at any rate. While dividing history into chapters/units may help students learn, this division destroys the sense of continuity that actually existed in reality. A Red Boyhood put all these sections of history together into one coherent whole, which enabled me to better see the causes and effects of various events.
The author apparently wrote this book "without any literary pretensions," and in some places he makes subtle grammar errors/awkward word-choices which shows that English was not his native language. These did not really detract from his memoir. In any case, he more than compensated with the amount of rich detail he provided about his experiences. I was in awe of his memory. It felt like he was able to give very detailed descriptions of small events throughout his life, people he met once or twice, and even rooms in which he stayed in for like a night. His memory reminded me of the richness of detail in Maxim Gorky's memoirs.
Anatole also had an excellent way of observing people. There would be several times where he would tell his mom not to trust Mr. So-and-So, and his mom would ignore him, only for Mr. So-and-So to wind up trying to steal their grain. This was very interesting to read about, and these nuances of their family relationship really brought history to life in a way that history textbooks never do.
In school, I remember a teacher giving me a bunch of memoirs to read written by historical figures in order to bring the dry-seeming facts we were learning to life. It seems to me that history can't be taught effectively without humanizing the people involved—even if we do learn the dry facts in our textbooks to try and prevent history from repeating, history may repeat itself anyway unless we care enough about those who suffered before us to want to stop it from repeating. A Red Boyhood did a terrific job of making me care.
I would definitely recommend.
The Best Short Stories of Fyodor Dostoyevsky,
by Fyodor Dostoyevsky, Translated by David Magarshack
"And so when I got off the bunk and looked round, I suddenly felt I remember, that I could look at these unhappy creatures with quite different eyes, and that suddenly by some miracle all hatred and anger had vanished from my heart. I walked round the prison peering into the faces I came across. That rascal of a peasant with his shaven head and branded face, yelling his horse drunken song at the top of his voice—why, he, too, might be the same sort of peasant as [the kindly] Marey: I cannot possibly look into his heart, can I?"
This book contains stories by Dostoyevsky written in his youth and in his old age. It's interesting to track his writerly development across them. It starts out with "White Nights," and goes on to other stories including "Notes from the Underground" and "The Dream of a Ridiculous Man."
In the beginning, it seemed to me that Dostoyevsky was drawing mostly from the books he had read as a kid, because in "White Nights" the protagonist really just seems to want to assume a role similar to those of the literary heroes he worships, to the point of deluding himself about a romantic encounter. Not much more nuance exists to the story other than that.
As the book continues, there is more and more nuance to the stories. A rich man becomes jealous of a peasant boy who seems to have caught the eye of a rich girl who he eventually wants to marry for himself. Later on in Dostoyevsky's writings, another man wants to feel so much in control of his reputation that he drives his wife to suicide.
As these dynamics become more nuanced, so does his observations related to them. While in the earlier stories, you could pretty quickly understand where characters were coming from all along (the rich man just wants the rich girl's money! That's it!), later stories had more unexpected revelations. At the same time, it didn't feel like Dostoyevsky was doing any psychological acrobatics or contriving anything, which was exciting to see.
Finally, it's interesting to compare Dostoyevsky's first-person writings to his third-person ones. This book is entirely made up of his first-person writings, which all seem to be very rich, intriguing, and entertaining. Also, his characters all made sense, even when they got seemingly hysterical or irrational.
Meanwhile, whenever I read his third-person works (The Brothers Karamazov, Crime and Punishment, or The Idiot), there were still rich psychological nuances and really good moments, but it seemed to me that his stories were less interesting, more convoluted, and that some of his characters suddenly acted very strangely and unrealistically. Now, you could apply the inner thought process of the Underground Man to Dmitri Karamazov, for instance, and his hysterical outbursts would make perfect sense. However, just reading about them in third person made them somehow seem unrealistic.
In any case this was just an observation I had. I would be interested to know if you had any thoughts about it.
As promised, here's a list of organizations to donate to in order to support Ukrainians in need:
Revived Soldiers Ukraine—Provides medical support to soldiers and civilians. Donate here: https://www.rsukraine.org/
United Help Ukraine—Provides medical supplies to soldiers, and ships goods to Ukrainian refugees. Donate here: https://unitedhelpukraine.org/
Doctors Without Borders—Ships emergency supplies to Ukrainian hospitals. Donate here: https://donate.doctorswithoutborders.org/secure/donate 
United Way Ukraine—Provides food, water, and other emergency support for Ukrainian refugees and their children. Donate here: https://www.unitedway.org/our-impact/work/no-nav/unitedforukraine