Hello! I wasn't able to post my usual book review yesterday, so I'm posting it today instead. I'm also including a list of places you can donate to in order to support Ukrainians in need. Please donate if you are able.
Kidnapped, by Robert Louis Stevenson,
Read by Frederick Davidson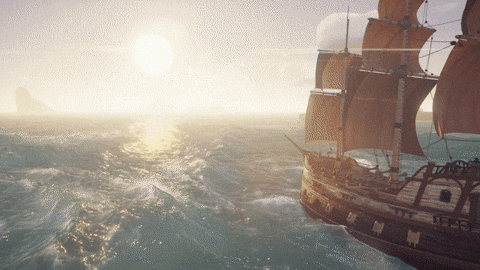 "[…] and taking a knife from the table, [Alan] cut me off one of the silver buttons from his coat. 'I had them,' says he, 'for my father's Duncan Stuart, and now give you one of them to be a keepsake for last night's work, and wherever you go and show that button, the friends of Alan Breck will come around you.' He said this as if he had been a Charlemagne and commanded armies, and indeed, much as I admired his courage, I was always in danger of smiling at his vanity."
This is a book about a plucky kid named David Balfour whose father dies and who goes to live with his mysterious uncle Ebenezer. David is supposed to inherit a lot of money from his father, but Uncle Ebenezer wants the money for himself, so he gets his friends to kidnap David and ship him off to become a slave. However, David isn't willing to let himself be kidnapped without a fight. He teams up with a Scotsman named Alan Breck to escape back home and get revenge on his uncle.
If Charles Dickens wrote adventure novels, they likely would've been very similar to this book. There's a great deal of warmth in Kidnapped (like in Dickens's books), along with some interesting character observations (see the passage above).
One of Stevenson's contemporaries said that he wasn't that great at psychological insights. While there weren't any long passages where Stevenson's characters contemplated their inner psyches, the characters felt surprisingly realistic. They were fleshed out enough to be sympathetic, and most of them were nuanced enough to feel believable. The only exceptions were the female characters—every single one of them wound up sobbing or weeping over the protagonist's plight.
In any case, if you're looking for an adventurous and entertaining book, I would recommend Kidnapped.
The Republic of False Truths, by Alaa Al Aswany,
Translated by S.R. Fellowes
"Everything really has changed. The dictator was stifling Egypt. When he was overthrown, all Egyptians were liberated. I'm writing to you from home, having just come back from the school, and I have lots of questions begging for an answer. How could the headmaster's and Mrs. Manal's attitude towards me have changed so amazingly? Is the revolution changing people's natures? Is it giving them back their confidence in themselves and causing them to review their mistakes?"
Note: this book was written by a professor I once had in school.
This book is about the 2011 Tahrir Square uprising in Egypt. It's told from multiple points of view, including state generals, media stars, protestors, and sympathetic bystanders. There were enough perspectives to get a broad sense of Egyptian society, but not too many to be confusing.
The book had a lot of important insights about dictatorship and disinformation (there was a character who worked for a state-sponsored news agency running smear campaigns against the Tahrir Square protestors). The book also showed how the protestors tried to combat the disinformation, which was very interesting to read about.
It was also powerfully-written. The author was able to get across dramatic incidents in a sober, non-melodramatic way (which made them more impactful). Also, since the book avoided preaching ("dictatorship is bad!" etc.), it made a much better case against dictatorship than if it had preached.
The characters were rich due to the author's depiction of their inner lives (especially the antagonists and morally-nuanced characters). Overall, I'd say that the depth of characterization was what ultimately made the book a very good read. I would definitely recommend.
As promised, here's a list of organizations you can donate to in order to support Ukrainians in need:
Plan USA: Gives aid to refugee children in Moldova, Poland, and Romania. Donate here: https://www.planusa.org/humanitarian-response-ukraine-plan-usa/
International Committee of the Red Cross: Provides medical support for wounded Ukrainians. Donate here: https://www.icrc.org/en/donate/ukraine
Doctors Without Borders—Ships emergency supplies to Ukrainian hospitals. Donate here: https://donate.doctorswithoutborders.org/secure/donate 
UNCHR Refugee Agency—Provides refugees with food, water, health support, and assistance in rebuilding damaged houses. Donate here: https://give.unrefugees.org/