Hello! Happy Tuesday, and I hope you had a good MLK day.
Here are three books I've read. All of them (for some reason) let you live vicariously…
An Armenian Sketchbook, by Vasily Grossman,
Translated by Robert and Elizabeth Chandler
"Here we have Hemingway's world. And here—Gleb Uspenksy's. It goes without saying that these worlds are different. Hemingway describes people who adore bullfights and hunting for big game; he writes Spanish dynamiters in the Civil War and fishermen off the coast of Cuba. Uspensky, on the other hand, describes drunken craftsmen in Tula, junior policemen, provincial bourgeoisie, and peasant women. But these two very different worlds are not created in the image of a Russian peasant woman or a handsome and dangerous toreador. These worlds are created in the image and likeness of Uspensky and Hemingway. And even if Hemingway were to populate his world with Russian policemen and drunken Tula locksmiths, it would still be the same world, Hemingway's."
This book was very interesting. It was written after Grossman's masterpiece Life and Fate was "arrested" by the Soviet authorities. Now he's traveling through Armenia so he can translate someone else's book.
Funnily enough, my favorite part was when he described how badly he had to relieve himself without embarrassing himself. I hope that gives you the sense that this book isn't all about the meaning of life (because it isn't).
On a more serious note, the book was good and very thoughtful. It just felt as if Grossman was trying too hard to contrive everybody into fitting his super idealistic idea of humanity's wonderfulness. It felt like he was shouting, "LIFE LIFE LIFE! LOOK AT HOW WONDERFUL IT IS!" and then shoving life into my face and insisting, "Look at how WONDERFUL it is! It absolutely is wonderful can't you see that?" And because of how fervently he insisted on his wonderfulness, I found myself doubting it. if it really was that wonderful, why did he have to be so zealous about it?
Yes, there were parts that were wonderful, especially near the end, but not everything in the book was that wonderful. I guess it's not enough to be able to look at the world through a hopeful lens—you also have to observe enough wonderfulness for it to really be convincing.
In any case, this was a good book. If you want to read about cool ideas, read this book. If you want to read about the literary giant Vasily Grossman needing to relieve himself, definitely read this book (it happens twice, very dramatically). But if you want to read about the wonderfulness of life, maybe don't read this book, because he tried too hard to make it seem wonderful.
Witness: Lessons From Elie Wiesel's Classroom, by Ariel Burger, Read by Jason Culp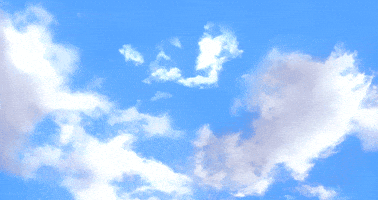 "As I sit in the sun by [Wiesel's] grave, a sense of peace comes over me. I decide that it's time to renounce heroics. I want to be a human being, tasked with the slow work of becoming a little bit better, a little more sensitive, a little more open each day."
This wise book is by Ariel Burger, who became Elie Wiesel's teaching assistant at Boston. It consists of a mix of memoir-sections and lecture-sections. You learn about Burger's story of how he tries to bridge the different beliefs he got from his more secular father and his more religious mother. You also learn about Elie Wiesel's classes and how Wiesel impacts his students. Finally, you see how Wiesel impacts Burger.
The memoir sections were interesting, even though they weren't about Wiesel. Burger was very thoughtful, and his sections of the book kind of reminded me of Tolstoy's Confessions, in how he was seeking for spiritual enlightenment and burnt himself out in the process.
These sections were also very well-written. In some nonfiction books I've read about an author reminiscing about another person's life, the author only wants to use the other person's story as an excuse to talk about the author. The other person never really gets his or her dues, and the book suffers from the author's narcissism.
In Burger's case, this story was clearly a Wiesel-centered story, and any parts of it that were about Burger were clearly there to emphasize the huge impact Wiesel made on his life. So in the end, even these parts were really about Wiesel.
In the Wiesel-focused lecture sections, I felt like I was taking a Zoom class with Wiesel and listening to him talk from my phone (I listened to it on audiobook). He was very wise and inspiring, and if this review doesn't talk as much about Wiesel as it does about Burger, it's only because you can't really understand how impactful Wiesel is unless you read the book itself.
I'd highly recommend.
Stanislavsky Directs, by Nikolai Gorchakov,
Translated by Miriam Goldina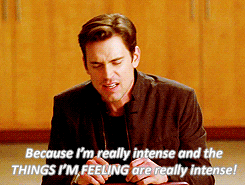 "Never betray the theater as the most sacred conception in your life. Then you will not have the desire to dress it up in velvet and brocade."
This book also felt like another class I was taking, only this time I was living vicariously in Stanislavsky's acting studio. Later in his life, the Russian director wanted to assemble a group of younger actors and pass on his method to them so that they could go on and further the craft.
In any case, this book was very good. In particular, the ending was interesting. Stanislavski was producing one of Mikhail Bulgakov's plays, but he wanted Bulgakov to change some things in it, and Bulgakov didn't want to (even though he seemed to agree that the changes would make it a better play).
It's up to Gorchakov, the writer of this book, to convince Bulgakov to make the changes. Did he do it? Did he not do it? Read the book and find out!
But seriously, read this book for its acting insights, and insights into life in general.
Until next week!