Hello! Happy Tuesday. It's the end of the semester here, so I have several papers I'm writing. Somehow, I've also read several books. Here they are:
Ghachar Ghochar, by Vivek Shanbhag,
Translated by Srinath Perur
"In the middle room of the old house […] [the protagonist's sister Malati] told me about her college, her classmate Vandana, whose step-mother served her leftovers, and who was in love with a boy they called Koli Ramesh. It was Malati who carried letters between them. In the new house, we were locked in the cells of individual rooms, and there was no opportunity to exchange casual confidences. Lying alone in my room, I sometimes wondered if Malati's happiness would have been better served had Sona Masala not existed at all."
This book is about a family in Bangalore who runs a mysterious business called Sona Masala. Before they started the business they were happy but poor. After they start the business they become miserable and greedy.
This book has been compared with Chekhov. I do not see it. Yes, it has good brevity, but Chekhov still gives a lot more meaning in one short story than this author does in his entire book.
There's also another difference– Chekov actually has warmth, even when he's describing unsympathetic characters and cynical situations. This book doesn't, or if there is warmth, it's not really that warm. For instance, the protagonist's father is supposed to be the moral compass of the book. However he never really gets a chance to say anything other than paltry things along the lines of, "Maybe we shouldn't be doing this," or, "In the old days, people actually respected each other," which rob him and his role of their weight. He's never really given a chance to speak and be taken seriously, so he doesn't really provide as convincing of a counterweight as he seems like he's there to do.
Any moments of happiness are fleeting and not taken seriously, either. They're treated like, "Oh, we were only happy then because that was before we moved into the new house, don't mind that nonsense." A book absolutely doesn't have to be unicorns and butterflies, but the lack of real happiness in this book means that any contrasts made between the family's old life and their new life don't really work as well as they could have.
Going back to a point I made at the beginning, the book doesn't really say as much as it could have. The protagonist is complicit in the family's dysfunction, sure, but I found myself really wondering why he acted that way, and not receiving an answer. For me, it's not enough just to say and show that characters act differently because they're in a new house and have new wealth. There needs to be more of a sense of why (even if it's a very subtle implication). There's definitely room for this kind of implication, but it's never really made. Instead, this book seems to treat the characters as if greed just sprang upon them and took them unawares, and as a result, it doesn't really say as much as it could have.
Contrast this with Chekhov, where even in his less-hopeful stories, he includes a measure of warmth as an effective contrast (which actually winds up heightening the level of cynicism), he says all that he could say within the space (making the most of his characters and their conflicts), and really gets at why the characters are acting the way they do.
I may sound harsh, and I don't mean to. This book was still good, and I would still recommend it to read. But I would definitely not say that it was Chekhov-level good.
Half a World Away, by Cynthia Kadohata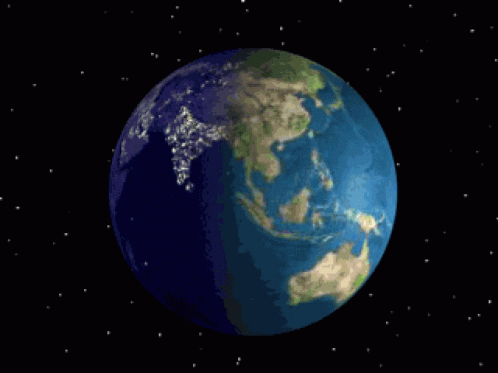 "No, the future was not bright for Dimash if he didn't learn to walk differently. Walking was important. Jaden knelt down in front of him […] Dimash gazed at him intently, his shoulder scrunched, his stance geeky. Jaden pulled the boy's shoulder up until both sides were even. 'Here, stand like this. Good! Now watch.' Jaden walked evenly, with a little bit of swagger. 'That's how you walk. Come on, walk to me.' Dimash pushed his shoulder down and walked to Jaden even geekier than usual. 'No,' Jaden said, patiently but firmly. 'When you walk, you must be cool. Then maybe nobody will bother you.'"
This book is about a boy named Jaden who was adopted from Romania at the age of eight. Angry at having been given up by his birth-mother and unable to form emotional attachments, Jaden grew up stealing, lying, and setting fire to the toys given to him by his adoptive parents. When he's eleven, his parents take him with them as they adopt someone from Kazakhstan. Jaden thinks they're adopting again because he's a bad son. However, once they reach Kazakhstan, he forms connections with a toddler at the orphanage (Dimash) and the man who drives them around (Sam), and eventually realizes he loves his adoptive parents.
This book is interesting because it involves two adoptions (instead of just one), and describes the mindset of someone who was adopted as an older child. It's also an enjoyable read.
While Jaden's psychology is well-conveyed, he seems too emotionally-aware considering his circumstances. He grew up in an environment where he never knew love and had to suppress his emotions, so he likely wouldn't be able to understand his feelings as well as he seems to in this book ("he felt sad" "he felt happy" "he felt angry" etc.).
This discrepancy makes this book read less like the character is actually experiencing life, and more like the author is writing down her guesses about what it would be like to experience life through the character's perspective.
In any case, this is a good book, and even though it's for middle-grade readers, it's still a good read for adults, too.
Dossier K., by Imre Kertész, Translated by Tim Wilkinson
"[Interviewer:] What would be of more interest to me right now is the difference between fiction and autobiography, as critics and readers alike commonly refer to Fatelessness as an autobiographical novel.
[IK:] Incorrectly, I have to say, because no such genre exists. A book is either autobiography or a novel. If it's autobiography you evoke the past, you try as scrupulously as possible to stick to your recollections [….] A good autobiography is like a document: A mirror of the age on which people can 'depend.' In a novel, by contrast, it's not the facts that matter, but precisely what you add to the facts."
This book is the autobiography/memoir of Imre Kertész, who won a Nobel Prize. It's written in an interview format, and talks about his life in Nazi-era Hungary, his experiences in Birkenau as a teenager, his return to Hungary after the war, and the discovery that Hungary has become a dictatorship too.
I have never read any of his books. After having learned about his experiences and his thoughts on life, I want to.
This memoir was also somewhat entertaining because Kertész was pretending to be two people. The "interviewer" would ask some question, and the "interviewee" would answer something along the lines of, "no, you don't understand, it wasn't like that at all," or, "that's a very interesting observation. I never thought of that myself." This interplay made the story feel less like a cut-and-dry interview and more like a conversation between two real people. In the end, this didn't detract from the book's subject matter but somehow made it more powerful.
In any case I would recommend this book. Now I need to read more by him.
Until next week!