Hello! What do quotations from Tolstoy, books on magic, and Balzac all have in common? They're all included in this week's post!
Talks With Tolstoy, by A.B. Goldenveizer,
Translated by S.S. Koteliansky and Virginia Woolf
"[Tolstoy said] 'I think that every great artist necessarily creates his own form also. If the content of works of art can be infinitely varied, so also can their form. Once Turgenev and I came back from the theatre in Paris and discussed this. We recalled all that is best in Russian literature and it seemed that in these works the form was perfectly original. Omitting Pushkin, let us take Gogol's Dead Souls. What is it? Neither a novel nor a story. It is a something perfectly original.'"
Yes, someone really did have such conversations with Tolstoy, and he really did write them down to be read by us lucky people in the future.
Reading this book, I got a better sense of how Tolstoy thought, what he seemed ignorant/naive about, and how the way he thought could have played into what he wrote.
For instance he talked about something that likely inspired his story, "The Three Hermits." he mentioned how he constantly rewrote, even after he reached a point where other people praised his works-in-progress. On the other hand, he was also very sexist, and he seemed to think that at one point in the past, colonialism wasn't done out of self-interest, but out of the goodness of the colonists' hearts.
In other words, it was insightful, inspiring, and disillusioning all at once. If you want to learn how Tolstoy thought in the years leading up to his death, and try to guess at how his thoughts informed his work, read this book.
Abracadabra! by Nathaniel Schiffman
"I've started performing a casual trick for a friend, then realized that because I didn't plan it out or think about it beforehand, I suddenly find myself not knowing how the trick should proceed. The idea of magic is that it is impromptu, whimsical, snap-of-the-finger. These ideas are mutually exclusive to the reality that careful natural planning must go into creating the illusion. The same idea has been expressed for many arts besides magic. Renowned Hollywood director Billy Wilder said of the movies, 'Audiences don't know somebody sits down and writes a picture. They think the actors make it up as they go along.'"
This entertaining book is about magic–how to do magic tricks, how to make them convincing through misdirection, how magic was used throughout history, and how aspects of it pop up everywhere in daily life.
To be actually good at magic (instead of just buying some rigged prop to show off once and then forget about), you apparently have to do a LOT of work.
It's not enough to know the trick, you have to know how to pull the trick off well. You have to know how to hide what you're doing and how to direct your audience's attention so that they look at what's most exciting about the trick. So you have to learn a lot of psychology. You also have to practice a lot. Only then can you get up on some stage and "casually" pull a rabbit out of a hat.
Basically, this book made me realize just how much work goes into pulling that rabbit out of the hat.
So if you're interested in learning how magic really works (and how aspects of it are very relevant to your non-magical life), read this book.
"The Unknown Masterpiece," by Honré de Balzac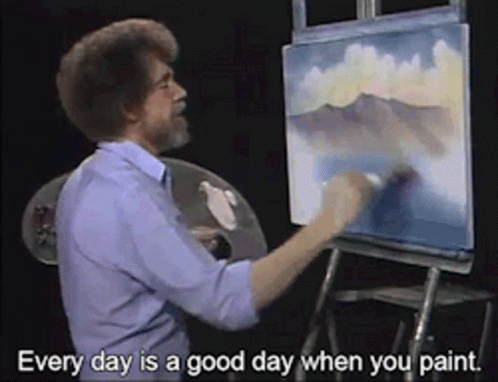 "The old man continued, saying as he did so, 'That is how to lay it on, young man. Little touches. Come and bring a glow into those icy-cold tones for me. Just so. Pom! Pom pom!' And those parts of the picture that he had pointed out as cold and lifeless flushed with warmer hues. A few bold strokes of color brought all the tones of the picture into the required harmony with the glowing tints of the Egyptian, and the differences in temperament vanished."
This is a story about a painter who is painting a masterpiece. He won't let anyone see it at first, and in the meantime he shows off his talent on others' paintings. Finally, two people do see it, and I won't spoil what happens next.
"The Unknown Masterpiece" was an interesting story. It made me think a lot about art and revision. Sometimes, if a piece of art feels almost-finished and you don't know how to proceed, the work doesn't need to be completely re-thought. Instead, you just might need to add a few small details.
Basically, if you're interested in art, read this story. It's very worthwhile.
Until next week!