Hello! Happy August. I hope you're well. I've read three books (again). One's of short stories, one's of poems, and one's a novel…
Ward No. 6 and Other Stories, by Anton Chekov,
Translated by Constance Garnett

"The town was a little one, worse than a village, and it was inhabited by scarcely any but old people who died with an infrequency that was really annoying."
So here we are with more Chekhov. This book had a lot of stories I already read, and a few new ones.
In reading the new stories (including "Rothschild's Fiddle," "The Grasshopper," "Easter Eve," "The Dependents", and "In the Ravine"), it was interesting to see their varying quality. "Easter Eve" felt like a better story than "The Grasshopper," for instance, even though "The Grasshopper" was written much later.
The (super-subjective) reason: in some of his stories Chekhov came to rely too much on theme for an effect at the expense of his characters. "Easter Eve" was just a story about a man grieving his friend's death. "The Grasshopper" was trying to get across a moral about women who have affairs. That made the characters less realistic, which somehow made the story less enjoyable.
With this in mind, it's interesting to contrast "Ward No. 6" with "The Lady With The Dog." In "Ward," Chekhov prioritized his theme. "Lady" had more of a focus on characters. While both stories were obviously very good, "Ward" felt to me like a less well-written version of "Lady." There was the sense that "Ward's" characters were thinking and acting like they did because Chekhov needed for them to act that way to illustrate his theme, and not because that was how they actually would have reacted given their circumstances. Meanwhile "Lady" had a theme, but the characters didn't act contrivedly–when they thought about the theme, they were doing so in reaction to something that could have logically made them react that way.
In any case, Chekhov's still a great writer. Anything I say about him is going to be subjective, and I'd still definitely recommend this book.
Voices in the Wind: Poems for Listeners, by Naomi Shihab Nye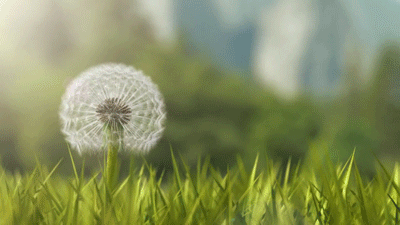 "If this is the best you can do, citizens of the world,
I resolve to become summer shadow,
turtle adrift in a pool."
This is a book of poems written in 2018. They were interesting to read, especially after having read a lot of books from the 1800s and 1900s. It also showed how even references to 2018-era events could become dated or unintentionally ironic in the face of 2021-era events.
The poems themselves were good, though. I have a feeling they'd be even better on audiobook. They were humorous and sometimes poignant. I liked how Nye told stories in some of her poems. They felt like anecdotes in poem-form, which meant they usually left me with something to think about.
Even so, sometimes it would feel like one of the poems was gearing up to leave the reader with a very interesting idea to contemplate, only to end with a line about how the poem was talking about something in a museum. I haven't read as much poetry as I have read prose, but this seemed to me like it limited the poem's scope.
In any case, I still enjoyed this collection, and if you're looking for something to think about, you might enjoy it as well.
Snow Country, by Yasunari Kawabata,
Translated by Edward G. Seidensticker
"As he caught his footing, his head fell back, and the Milky Way flowed down inside him with a roar."
The book is about an affair between a man named Shimamura and a geisha named Komako. Also, out of the two best sentences I've ever read, this book has one of them (included above for your enjoyment. If you're curious about the second sentence, see here).
Anyway. Snow Country's plot was nonexistent, and early on I almost gave up reading it because it felt boring. Thankfully, the second half of the book was much more interesting (even if it didn't really have a plot, either).
I'll explain by contrasting this book with Jhumpa Lahiri's Whereabouts. Both were plotless, but while the clichés and shallow-seeming characters in Lahiri's book didn't make up for that (in my subjective opinion), Snow Country had a lot of interesting language (see that great sentence) and characterization.
Here's what I mean about characterization: early on, I wasn't sure exactly why Character X kept acting a certain way. As the book went on, Kawabata was able to gradually convey the reason. Not only did this make the character very interesting, it also made the book feel more engaging, since the character's behavior gave new significance to the overall story.
So, if you're someone who likes poetic language, interesting characterization, and a book where nothing happens (but is actually not boring to read), this is for you.
Have you read any of these books? What did you think? Comment below!