Hello! I just turned twenty yesterday (which is exciting and scary). As promised, I've reviewed three books for you this week.
Outcast of Redwall, by Brian Jacques
"Bryony got down from the arm of the chair. 'No, Bella, I don't know anybeast who is evil. A little naughty maybe, but not bad or evil. I think that others can drive a creature to naughtiness, always accusing and blaming them. After a while it must make the creature unhappy and drive him–or her–to be naughty because nobody expects them to be good. That's what I think.'"
This is supposed to be a book about the kid of a evil ferret warlord who is abandoned and is taken in by the good beasts of Redwall, and has to choose between redemption and betrayal. Except the whole book is basically about a badger instead, who is the evil ferret warlord's sworn enemy.
The ferret kid didn't even get any real development as a character, whereas the badger's story turned out to be much more interesting (and better-written). This is sad because the story could have been stronger had Jacques elaborated more on the ferret kid's interiority. Also, the badger and the ferret kid had similar life-situations (being separated/estranged from their parents), which would've made such character-development even more interesting.
Since the ferret kid didn't get any interiority, the ending didn't make any logical sense. Also, characters suddenly went from being die-hard believers in XYZ to suddenly thinking ABC even though events would logically have caused them to exclaim "Aha! I knew XYZ was correct all this time!"
I won't spoil what happens, but it made the good abbey of Redwall feel more like a dystopia than the utopia Brian Jacques seemed keen for it to be.
Overall, I would not recommend this book. I'd recommend Jacques's Taggerung instead– it has a similar plot about the kid of an evil warlord, but it's much better-focused, much better-told, and much more logical.
"The Pillars of the Community," by Henrik Ibsen

"MISS HESSEL: And you call yourselves the pillars of the community.
BERNICK: The community has nothing better to support it.
MISS HESSEL: Then what does it matter whether such a community is supported or not? what is it that counts here? The sham and the lie, nothing else. Here are you, the first man in the town, living in splendour and happiness, in power and honor– you, who have branded an innocent man a criminal."
This Ibsen play is about a man who runs a shipbuilding business. He has dark secrets from his past that he tries to keep, even if it might mean betraying the people he loves.
It was very entertaining due to its character-portrayals– Character A saw himself as upright, even as Ibsen showed why that character was not really so upright within the very dialogue that the character was saying to prove his uprightness.
The story was also unexpectedly suspenseful. Ibsen was great at raising stakes. He wasn't afraid to let crazy things happen to his characters, which surprised me after reading the relatively-tame "A Doll's House."
However, the ending felt a little anticlimactic. Even so, I'd recommend reading it.
The Man Who Lived Underground, by Richard Wright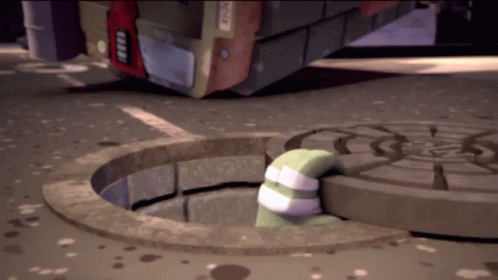 "Outside of time and space, he looked down upon the earth and saw that each fleeting day was a day of dying, that men died slowly with each passing moment as much as they did in war, that human grief and sorrow were utterly insufficient to this vast, dreary spectacle."
This is a book about a Black man who gets accused for a crime he didn't commit. He hides in the sewers where he discovers he could chip away at brick walls to secretly enter bank-vaults and other such places. He's able to rob people without any consequences, but then he winds up seeing others being accused of the crimes he committed…
Wright's a genius. His book reminded me of Kavan's Ice in its near-allegorical nature. Even so, Underground had much more meaning than an allegory– objects could be symbols of ABC, but they could just as easily be symbols of XYZ, and the ability to interpret the story in many different ways gave it a lot of power.
The protagonist's psychology was also fascinating. It's easy to compare him to Dostoyevsky's Underground Man, but Wright's protagonist was somehow more interesting. I can't explain why. Maybe because Dostoyevsky was portraying a stagnant protagonist– he was a mean man with a liver problem, and the whole story was just to explain that he was a mean man with a liver problem. In contrast, Wright's character developed, and the whole story portrayed that development.
Anyway, definitely read this book. Then reread it. Then rereread it. Then read some more Wright. Then reread…
Until next week!