Hello! Happy Tuesday. I hope you're all healthy and safe and vaccinated (or soon-to-be-vaccinated!) I've read three more books for this week…
The Wedding of Zein And Other Stories, by Tayeb Salih,
translated by Denys Johnson-Davies,
illustrated by Ibrahim Salahi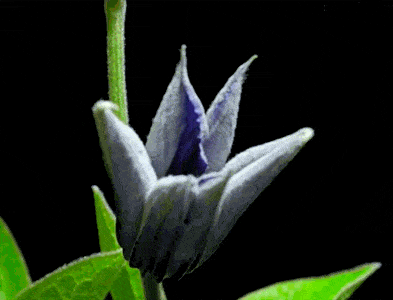 "Zein was first slain by love when he had still not attained manhood. He was thirteen or fourteen at the time and was as thin and emaciated as a dried-up stalk."
Tayeb Salih is known as one of Sudan's greatest writers. The Wedding of Zein helps to explain why.
Zein is a book about a guy named Zein who gets married in Sudan. It's short, and the version I read has two stories that come with it ("The Doum Tree of Wad Hamid" and "A Handful of Dates.")
I personally enjoyed the stories more than I enjoyed Zein, but that's only because I thought the stories were great while I thought Zein was just very good.
In Zein, Salih was good at evoking characters with nuances and quirks. The story's plot was also intriguing. For some reason though, I found the ending to be much more interesting than the book's beginning or middle. It left me with a lot more to think about, maybe. Had the beginning and middle been more interesting (which is super-subjective anyway), I would have probably enjoyed Zein as much as the two stories that went along with it.
Even so, I would still recommend reading this book.
Zuleikha, by Guzel Yakhina, translated by Lisa C. Hayden
"The egg was almost transparent, with a touch of light iridescence. Through its shining walls, which reached to chin level, Leibe saw the square in front of the university gleaming with cleanliness under golden sunbeams, leisurely students smiling deferentially at him, and absolutely smooth columns glimmering with unsullied whitewash. There was no bloodstain."
This PEN award-winning book is about a Tatar woman named Zuleikha whose husband is killed by Soviet Union officials. Then Zuleikha gets sent to Siberia where she encounters the man who killed her husband. She also encounters a bunch of other people…
The first two-thirds of this book felt to me like a better-written version of The Tattooist of Auschwitz. Both authors are screenwriters, and their writing styles were similar– the books zipped along vividly and energetically. Even so, there was more interiority in Zuleikha than in the Tattooist, so I found myself sympathizing a lot more with Zuleikha's protagonists.
Then there were some really good scenes where the protagonists had to survive the harsh winter climate of Siberia, which reminded me of scenes from another book (by Gary Paulsen) called Hatchet. Yes, Zuleikha was turning out to be a very good read…
Then came the last third of Zuleikha. Up till now, the characters had been fleshed-out people whose logical and grounded actions caused reactions which drove the plot forward.
Suddenly, they became victims of coincidences and actions that had no grounding in their previous characterization. What was really frustrating was that the author could have gotten to the same point without these coincidences. The book would have been stronger as a result.
Well, except for the anticlimactic end. The ending felt like the author was just going for the most convenient resolution rather than the one that best fit the characters' arcs. As a result, characters wound up not really developing, and the book wound up seeming like it had lost its way.
So if you're looking for a good book to read I probably wouldn't recommend Zuleikha. I would recommend Gary Paulsen's Hatchet instead, because the entirety of that book was well-written, unlike the entirety of this book (in my super-subjective opinion).
Literature Class, by Julio Cortázar,
translated by Katherine Silver
"Having a message isn't enough to create a novel or a short story, because that message, when it's ideological or political, can be much better communicated in a pamphlet, an essay, or a news report. That's not what literature is good for. Literature has other ways of conveying those messages, and can maybe even convey them with a lot more force than an article, but to do that, to have more force, it has to be great, it has to be elevated."
This book by Julio Cortázar is a compilation of a bunch of lectures he gave at UC Berkeley in 1980. They were good, short, and not very substantial.
Compare them with Mario Vargas Llosa's Letters to a Young Novelist. Llosa had a lot more substance in terms of his discussion of fiction and craft. Cortázar just seemed to talk in generalities before reading from his short stories.
Even so, they were interesting to read for his perspective on writing and its purpose. That being said, his short stories might be a more worthwhile (and substantial) read…
Have you read any of these books? What did you think? Let me know in the comments below!