Hello! After keeping you in suspense all week, I've read and reviewed the two books I promised you last week, as well as a surprise masterwork…
A Swim in a Pond in the Rain, by George Saunders
"It's also made me feel this: these Russians did what they did so beautifully, there's no need for me, or anyone, to keep doing it. Which is another way of saying that part of my job (part of your job) is to find new paths for the story form to go down; to make stories that are as powerful as these Russian stories but that, in their voice and form and concerns, are new, meaning that they response to the things history has given us to know about life on earth in the years since these Russians were here."
This book was interesting to read. It contained several Russian short stories and Saunders's analysis of them from a craft perspective. Some of the analysis was very insightful, like in the case of Chekhov's "In The Cart" and Tolstoy's "Alyosha the Pot." I also loved hearing about Saunders's own journey as a writer in the "Afterthoughts."
Some of the analysis could have been more insightful, such as in Tolstoy's "Master and Man." There is some good analysis here, but later on there's also this: Saunders mentions that part of what makes this story great is that it's highly organized. He then raises the question of how to achieve this in a story, and then says, "some of us can hit a curveball and some of us can't. The difference between a great writer and a good one […] is the quality of the instantaneous decisions she makes as she works," and leaves us with that.
Surely that's not all. Consider everything Poe has to say about writing organizedly in his great essay about art, even what Tolstoy himself says about writing in his own book, What is Art?, and it becomes clear that there's much more to it than just "some of us can and some of us can't."
Also, once upon a time, Tolstoy wrote not-so-good stories. Metaphorically speaking, even he wasn't born being able to hit wicked curveballs.
So there were questions that didn't feel as thoroughly-answered as they probably could have been, which disappointed me.
Another thing I will say is that the interpretation of Chekhov's "The Darling" misinterpreted an important aspect of the Russian original (courtesy of this reviewer). This didn't take away from my enjoyment of the story or its interpretation, but it did make me wonder how stories can actually gain new depth and meaning from being translated into other languages, which is interesting in and of itself.
For all that grumbling, I really did enjoy this book and would definitely recommend it. You can probably learn 80% of what he's written about from the Writer's Digest website, but that extra 20% was very enlightening. Even so, if you're seeking out all the answers ever about how to write great stories, this probably shouldn't be the only book you consult. It is a good starting-place, though.
Whereabouts, by Jhumpa Lahiri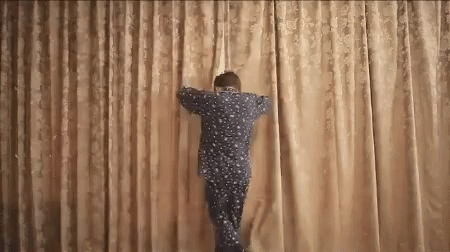 "I mourned those wasted tickets, and that trip never taken, more than I mourned for you."
(Disclaimer: I got this book from an author event.)
Whereabouts is about a woman who meanders around Italy and thinks and broods and breathes. What's impressive is that Lahiri wrote it and translated it herself.
Other than that, I've heard that there was a split reaction to this book. Some people loved it but other people didn't. I was 100% in the second category.
First, the protagonist didn't seem to have anything interesting to do. While this plotless approach could work in some stories, it didn't work in Lahiri's story because there wasn't a redeeming element.
The protagonist's psychology wasn't that interesting. She felt defined by one dynamic which felt too narrow and limited to sustain a whole book.
Well, maybe this book had sparklingly insightful ideas and language. Nope. The ideas weren't original and the language was filled with clichés (literal example: "He's a bit cheeky, some might even call him a pain in the ass, but he doesn't get on my nerves.")
What's left? Nothing much.
Yes, there were two sections that felt more interesting than the others, but that was all, so I felt let down. I'm hopeful that her next book will be much better, since I really enjoyed her short stories. Even so, maybe read this anyway, since you might enjoy it more than I did.
I'm also curious: have any of you read Whereabouts and loved it? If so, what did you enjoy about it? Let me know.
Resurrection, by Leo Tolstoy
"Then he had looked on his spirit as the I; now it was his healthy strong animal I that he looked upon as himself. And all this terrible change had come about because he had ceased to believe himself and had taken to believing others. This he had done because it was too difficult to live believing one's self; believing one's self, one had to decide every question not in favour of one's own animal life, which is always seeking for easy gratifications, but almost in every case against it. Believing others there was nothing to decide; everything had been decided already, and decided always in favour of the animal I and against the spiritual."
Resurrection by Tolstoy is about a guy called Dmitri Ivanovich Nekhlyudov. As a boy, he seduced a young woman and caused her downfall. Now he encounters her as she's being tried for murder, and experiences a resurrection.
This book was interesting, especially in its first half. Tolstoy began with the trial, but unlike some writers he didn't include entire speeches, which made it much more enjoyable.
However, after the trial ended, the story became something like a manifesto. It felt like Tolstoy was saying, "everything is absolutely like XYZ, no exceptions, and ABC is the only way for things to improve."
It also felt like some of the descriptions of the prisoners were unrealistic. After having read a couple of books on the subject, Tolstoy's prisoners felt too kind-hearted and idealistic to actually exist anywhere outside a Victor Hugo novel.
Finally, the ending felt anti-climactic. While I admire Tolstoy for not taking a contrived approach to the protagonist's situation, his ultimate epiphany felt forced and unconvincing.
In other words, sometimes you come up with a super-intense question about the meaning of it all, and you try too hard to answer it absolutely, which is impossible for anyone to do. Yet here's Tolstoy, trying to get away with giving a cut-and-dry solution to all the problems in the world. To me, that felt like it limited the scope of his book's power.
Overall, Resurrection raised a lot of terrific ideas and had a lot of great scenes and descriptions. On the other hand, a lot of it felt too intellectualized for it to be as expansive and effective as his other books. It's still worth reading, though, just for the experience.
So, have you read any of these books? What did you think of them?