Hello! I hope you're all well. It's the season of final exams and allergies, so I wanted to read something funny…
"Lobby Hero," by Kenneth Lonergan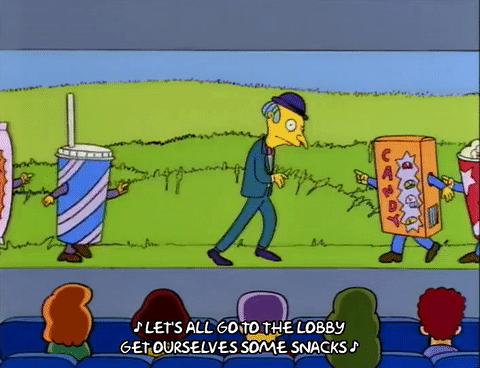 "WILLIAM. OK, good. I'm glad to hear it. But that's why I try to get you to improve your mind a little bit and apply yourself to something. Aim a little higher. But I can see it's a hopeless cause. You're probably intended to be just one of those guys who drifts through life doing one job or another, no plan, no specific intentions of any kind. And one day you're gonna wake up in a lobby just like this one, except everybody's gonna be calling you 'Pops.' And then you're gonna look back and remember, 'I should have listened to that guy William. He's the only one that ever took the time to try to encourage me to cultivate my potential. My whole family was content to see me fritter my life away, but that William, man, he really tried to get me to focus my energies a little bit. And doddering useless old unemployed Pops doorman that I am, I have to admit he could have been a positive influence on me if I hadn't been such a callous, careless kind of joke-telling, sit-on-my-ass-my-whole-life type of person when I was younger.' But I guess that's all right, because you're not really trying to climb any higher anyway. You see what I mean?"
"Lobby Hero" probably could have been called, "The Play in Which Everyone Tries to Figure Stuff Out." It's about a man named Jeff who works in a lobby. He's trying to figure out his life. Meanwhile, his boss William has a brother who's in trouble with the police. William has to figure out how to help his brother, and one of the police officers, named Dawn, has to figure out her relationship with one of her superiors.
Parts of this play reminded me a lot of Neil Simon's "Plaza Suite" in terms of their levity and humor. That was very surprising, considering that the playwright of "Lobby Hero" was the same man who wrote the script for that super-sad movie from a few years back. You know, the one called Manchester by the Sea.
In any case, "Lobby Hero" felt a bit like a sketch instead of a fully fleshed-out experience. Maybe it was because the entire play took place in a lobby and 90% of the play's important action happened off-stage. That meant the majority of the play consisted of characters talking about all the interesting things that happened in other places. Imagine the entirety of "Hamlet" being told from the perspective of one of the pirates who capture Hamlet during his voyage to England—"Oh, yes, I knew Prince Hamlet, he was a bloke I captured. He had to avenge the death of his father, who was killed by his uncle. Did Hamlet succeed? Oh, yes, his friend Horatio just sent me a postcard telling me he did. Well, that's all there is to that story. Now I have to figure out my life."
In other words, all of the interesting action felt like it was just being summarized instead of being enacted on the stage, which took away from its power.
This type of approach could work in certain cases (like Chekhov's "The Cherry Orchard" or O'Neill's "Long Day's Journey Into Night"), but the character's inner-life has to be interesting enough to compensate for the plot's lack of immediacy. In Chekhov and O'Neill, the characters had a lot of cool layers, subtext, and secrets that the audience didn't learn about right away.
Meanwhile, considering the fact that Jeff's only real depth was that he couldn't figure his life out and that the audience basically came to understand that upfront, his inner-life didn't feel interesting enough to make the play feel fleshed out. The same felt true for the other characters, too.
So basically, read "Lobby Hero" if you want to see the writer of Manchester by the Sea being funny. That alone is pretty enjoyable.