Hello! Happy New Year! I hope you all had a happy and safe New Year. I'll be reviewing 3 books today– the last one I read in 2020, and the first two I read in 2021.
The Champion's Mind: How Great Athletes Think, Train, and Thrive, by Jim Afremow, PhD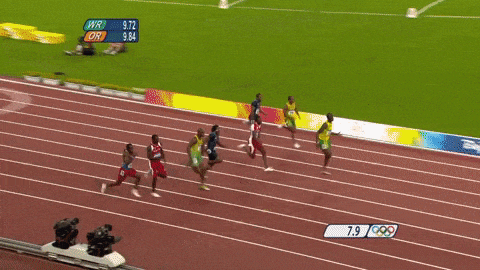 "Our desire to better ourselves and develop our natural gifts is what makes us all distinctly human."
This was a very interesting and inspiring book. It's written by a sports psychologist who trains professional athletes, so the book had a lot about developing the "champion's" mindset, which is apparently essential for succeeding in elite athletics.
The book had tips from Afremow's own experience, reflections written by Olympic athletes, Zen stories (my favorite part), and funny yet inspirational sayings– "cope, don't mope," and "when you're anxious, make the butterflies in your stomach fly in formation."
Needless to say, this book gave me a lot of insight into an athlete's mindset. That sounds obvious, but let me explain. I like to play tennis for fun, but I always thought of tennis as hitting a ball around in a court, and I thought of professional tennis-players as people who were just really good at hitting a ball around in a court. It turns out that becoming a professional involves a whole way of life that requires commitment, character, resilience, and wisdom. And here I was thinking it was all about hitting a ball around in a court! Reading this book was fascinating just for that new perspective alone.
In the end, the book gave me much to think about, and has made me appreciate sports more than I used to. If you're someone who's looking to become athletic this New Year's, this would be a good book to look at. If you're someone who's looking to self-actualize in any way, this would also be a good book to look at.
Forty Stories, by Anton Chekhov, Translated by Robert Payne
"He went up to her and put his hands on her shoulders, intending to console her with some meaningless words and to fondle her; and then he saw himself in the mirror. His hair was turning gray. It struck him as strange that he should have aged so much in these last years, and lost his good looks. Her shoulders were warm and trembling at his touch. He felt pity for her, who was so warm and beautiful, though probably it would not be long before she would begin to fade and wither, as he had done."
This book contains Chekhov's first story, his last story, and thirty-eight stories in between. Reading them in chronological order like this gave me an appreciation of how Chekhov developed over time. In the beginning, he wrote somewhat melodramatic sketches, but as time went on he started writing more detailed and thought-out pieces.
Something cool about this book is that at the end of every story there's the month and year in which the story was published. This sounds like a trivial detail but it made for some fascinating autobiographical insights. In the 1890s, Chekhov wrote a bunch of stories where the protagonist had an affair, which was possibly inspired by an affair he was having. Also in the late 1890s to early 1900s, he wrote a lot about people aging or dying. He was aging and dying during that time, too.
What makes this interesting isn't just that we can match up Chekhov's life with his fiction. We can also see how life inspired his fiction and how his fiction became a constant reworking of the thoughts he probably had in life. For instance, he wrote all those affair stories in the 1890s, culminating with his famous "Lady With the Little Dog." Just reading "Lady With the Little Dog" makes it seem like he just came up with all these great ideas while writing this one story, but reading this collection made me realize that Chekhov wouldn't have been able to write such a great story had he not been spending the past few years working out all these ideas in his previous affair stories. It felt like watching a bunch of rehearsals for a play.
Now that's interesting.
My Life in Art, by Konstantin Stanislavski,
Translated by Jean Benedetti
"[The actor Rossi] reflected a while. 'God has given everything you need for the stage, for Othello, for the whole of Shakespeare.' (My heart leapt at his words.) 'Now the matter is in your hands. You must have artistry. It will come, of course…' Having spoken the truth, he began to dress it up with compliments. 'But where and how am I to learn it, and from whom?' I enquired. 'Mmmm… If you don't have a great master to hand, who can guide you? I can only suggest one teacher to you,' the great actor replied. 'Who? But who?' I asked. 'You,' he concluded, with his famous gesture from Kean."
The Russian actor and producer Konstantin Stanislavski is a genius. He wrote many amazing books about acting that went on to inspire "Method" acting. My Life in Art is Stanislavski's autobiography.
In this book, Stanislavski tells how he got his start in acting, how he tried to figure out his own approach to acting (which he eventually did), and how he met and befriended people like Tolstoy, Chekhov, and Gorky. Apparently, Stanislavski got Chekhov and Gorky to write a few masterpieces for his Moscow Art Theater. Without Stanislavski, we might not have had plays like The Cherry Orchard or The Lower Depths. Also, Chekhov apparently met his second wife while working with Stanislavski in the 1890s, so without Stanislavski we might not have had masterpieces like "Lady With the Little Dog." This basically makes Stanislavski a triple genius.
In any case, his book is brimming with wisdom and humor, and since it's only about Stanislavski's art-life, it felt very focused and rich. Yes, the ending of the book seemed a little unpolished, but if you were to read the book's intro you'd understand why–Stanislavski was rushed into finishing his book before he was ready.
Even with the rushed ending, the autobiography was still a terrific last read for 2020. It showed that genius doesn't come from innate talent but from trying so much and messing up so many times that you somehow mess up less and less and eventually start succeeding a bit.
Basically, I'd recommend it.