Hello. I hope you are all healthy and safe during these troubled times. I also hope that you get some enjoyment/sanity from the three books I've reviewed below:
Son of a Witch, by Gregory Maguire
"It was hard to take the measure of a man who displayed the flaccid composure of a corpse. No brow is noble when it is dead: It has no need to be. This lad seemed about as close to death as one could be and still harbor hope of recovery, yet the sense she had about him was neither tranquil nor restive.  He was a young man, with youth's agreeable form: That much was apparent despite the bandages. The young suffer and die, too, and sometimes it is merciful, she thought. Then she was filled with an unseemly glee and selfishness that she had lived a long odd life of her own, and it wasn't over yet. She was in better shape than this poor benighted kid."
This is a book about Liir, a supposed kid of Elphaba The Wicked Witch of the West. It is the fifth in a series that takes the premise of "The Wizard of Oz" and gives it a dark twist. In this book, Liir is trying to find a girl named Nor who has gone missing. In the process he goes on all sorts of adventures with the guards of Oz, giant elephants, and flocks of birds. All the time he's wondering whose son he really is.
This book was interesting, but it didn't feel super thought-out. There was a massive flash-back in the beginning that was supposed to explain the past, but it felt like the story could have been as good (and less confusing) if the flash-back were just the beginning of the story. There were also characters who seemed to fall in love too conveniently. Finally, the author seemed to try to create a mystery around the protagonist, but went on to reveal the answer to the mystery multiple times in different ways, without seeming to think that the reader would be able to figure it out from those hints.
This was one of those books whose second half was better than its first. In the beginning, I didn't really know what was going on because of the flash-back. As a result, the beginning suffered because I spent all my time trying to figure out the plot instead of becoming invested in the protagonist. Once I figured things out (which was much closer to the middle/end of the book than it probably should have been), I was able to get into the story. However, by the time I had gotten into the swing of it, the second half was basically over, leaving me with an obvious-feeling ending (what with all those hints to the mystery floating around).
So overall the book felt pretty anti-climactic, despite some good parts in the middle/end. Maybe it was the flash-back's fault, or maybe I was just unusually slow in figuring out what was happening. Maybe you'll have a better experience than me.  I sure hope you do.
Peter and the Shadow Thieves, by Dave Barry and Ridley Pearson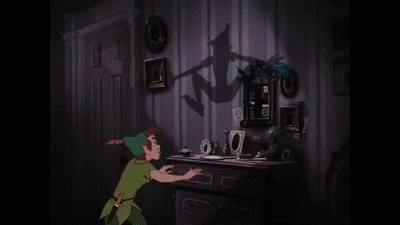 "Pondle stared at [Tinkerbell], saying nothing. Wren went on: 'And as I say, there wouldn't be no other collector in all of England could claim to have one of these, now could there?' Pondle kept staring at Tink. 'I brought it to Your Lordship first,' continued Wren, 'because I know how much Your Lordship appreciates the truly rare item. But if the price is too high, I certainly understand.' Wren picked up the canvas and made as if to cover the cage. 'I'll just take it to Lord Shaftsbury, and I'm sure he–' 'Shaftsbury!' said Pondle. Edgar [a monkey] emitted a screech. Pondle detested Shaftsbury, who had once outbid Pondle on an albino ocelot, and never failed to remind him of this at social gatherings."
This book is about the flying boy Peter Pan. He has to go to London and save his friend Molly from mysterious shadow thieves who are after a super-powerful substance called starstuff. If you read last week's review of Peter and the Sword of Mercy, you would know that these thieves are part of a group called "The Others" who are competing with the "Starcatchers" for possession of the starstuff. If you didn't read last week's review, I've just filled you in.
This book was much better than Sword. First of all, it took time setting everything up. Second of all, its plot was unified. It didn't try to distract you with irrelevant-seeming subplots set in completely-different locations from the main plot. That made me feel more engaged with the story.
There were logic gaps, though. One character in the book could steal peoples' shadows to possess them. The question I was left with was why he didn't just steal everyone's shadows to begin with. It would have saved him a lot of trouble, and the book probably would have had a much different ending.
Even so, this book was very entertaining to read. The authors definitely have a way with comedic adventure.
War and Peace Part 6, by Leo Tolstoy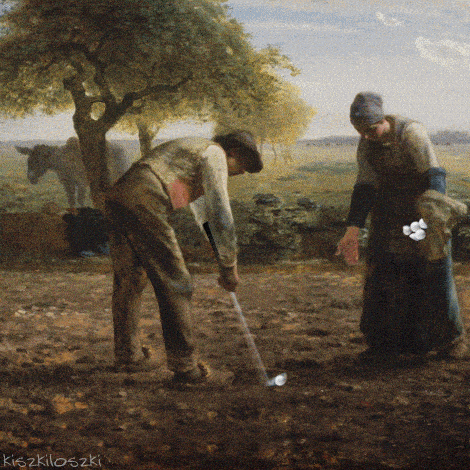 "Historians, describing world events, say that such and such an event took place because it was willed by one man– Caesar, Napoleon, Bismarck, and so on– although to say that a hundred thousand people were killed in Russia, that they killed each other because one or two men wanted it to happen, is as meaningless as saying that a hill weighing millions of poods, which has been undermined, collapsed because the last workman Ivan dug his shovel under it. Napoleon did not bring Europe into Russia, it was the people of Europe who brought him with them and made him lead them."
In the previous few parts of Tolstoy's epic first draft of War and Peace (1 2 3 4 5), there was so much peace you probably forgot its title also had the word "War" in it. Well, this part's here to remind you of that. Also featured: lost love, angst, and Napoleon. If you like Napoleon, you'll really like this part of the book. It had a Victor Hugo-esque digression/essay about Napoleon in it. This digression was interesting to read all on its own. Somehow, it also didn't slow down the plot. Mind you, this is Tolstoy's first draft, and based on other reviews of his final version, it seems that he wound up adding more digressions later on that did wind up slowing down the plot.
This time it worked, because it wasn't emphasized so much that it became obnoxious. It was just there as another part of the story, just like the parts about war and lost love and angst.
Another observation I had about War and Peace: One of the reasons Tolstoy's great seems to be that he's able to get across the feeling of pleasure. If there's a gathering of friends, there's going to be some fun/comedy. If there's a soldier riding to war, there's going to be something written about the energy he feels on the way to the battlefield. What I found interesting was that Tolstoy got this across not via verbose imagery, but by giving brief descriptions and telling us the character felt happy, and by topping it off with some fun dialogue.
Finally, this part contained parallels to the previous war-sections, which were interesting, and which made the story feel like everything was coming together in some grand way. Hopefully it does come together in Part 7. This is the second-to-last part after all!