Hello! I hope you're enjoying your summer. In reading War and Peace, I found that Part 3 was twice as long as the other parts I've read so far, so I only had time to read one other book this week instead of my usual three. Even so, it was a good other book.
Messenger, by Lois Lowry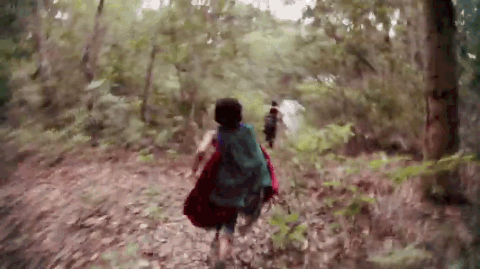 "'I remember what he was like! If we close the border, we won't have to do that anymore! We won't have to deal with thieves and braggarts and people who have lice in their hair, the way Matty did then, when he came!' Matty turned to look. It was a woman. He was stunned, as if someone had slapped him. It was his own neighbor, the very woman who had made clothes for him when he came. He remembered standing there in his rags while she measured him and then put on her thimble to stitch the clothing for him. She had a soft voice then, and talked gently to him while she sewed. Now she had a sewing machine, a very fancy one, and bolts of fabric with which she created fine clothing."
I previously read Lowry's The Giver when I was younger, and liked it. I had Messenger lying around, so I decided to read it too. It's about a kid named Matty who ran away from a troubled village and now lives in a peaceful one. He spends his days with a blind man. When he's not with the blind man he's traveling through a forest, bringing messages to other villages. The forest usually kills people who travel through it, but not Matty. Things are changing, though. His peaceful village is becoming corrupt and xenophobic. The blind man has a daughter in another village who said she would come to their village eventually. Now, Matty has to brave the forest and bring her to his village, and somehow, that will wind up saving the day.
I appreciated this book a lot because Lowry had something to say, and everything in the book was geared towards getting that across. Also, Lowry was pretty good at building interest through mystery. She'd mention something called "Trading" and leave you to wonder about it and then explain it in the next chapter. Somehow, she did this without coming off like she was just building suspense for suspense's sake. Maybe that was because the explanations to the mysteries actually went on to have relevance to the plot's development.
The book's plot wasn't the most original (some parts were pretty predictable), but the story itself had substance and meaning behind it that made for a rewarding reading experience. Also, even in some of the predictable parts, Lowry added an element of unpredictability—you'd be correct to guess that Character X does this, but you wouldn't have guessed that Character Y reacts like that, and that refreshing surprise makes up for the predictability. It's quite an achievement.
War and Peace Part 3, by Leo Tolstoy
"Standing right beside the road, with one crooked arm stretched clumsily out above, was this old oak with a double trunk, its bark broken away on one of them. The entire old tree, with its awkward, naked arms, hands and fingers, with its hundred-year-old bark overgrown with moss, with its scabs and naked, protruding limbs, seemed to speak of old age and death. 'There you go, up to the same old nonsense again,' it seemed to be saying to the nightingales and the birch trees, 'playing at some joy of spring or other, babbling the same old boring, stupid stories about spring, about hope, about love. It's all rubbish, all stupid nonsense. Just look at me: I'm awkward and crooked, standing here the way I was made, but I'm strong, I don't pretend, I don't ooze sap and put out young leaves (they'll only fall off), I don't play with the winds, I stand here, and I'll carry on standing here, naked and crooked, for as long as I can.' Now, on his way back, Prince Andrei remembered the oak tree which had matched his thoughts about himself, and he glanced ahead along the road, looking for the old man with his naked, battered arm stretched out in reproach to the laughing, amorous spring."
In Part 1 of Tolstoy's first draft of War and Peace, there was peace. In Part 2, there was war. In Part 3, there is both. At first there's peace, and we get to catch up with Pierre and his friends back in Russia. People get married to other people you wouldn't expect. Other people don't marry. Then there's war, including the epic Battle of Austerlitz, and then there's some peace, some surprises, and then more war.
The Austerlitz section is interesting to read, since it includes the planning that went up to the battle, the actual battle, and the aftermath. Yes, Tolstoy still comes off like he's writing about things he heard from other people, but he keeps it more anchored in his characters' experiences. That means Austerlitz feels less like a part of a history textbook and more like a part of reality.
You get the sense that Tolstoy is hitting his stride in Part 3. Dramatic events happen, unexpected things happen, and philosophical conversations happen. This is practically the first time in the book that Tolstoy's characters actually start having in-depth philosophical conversations about life's meaning. Unlike in Dostoyevsky, these conversations don't ruin the book's pacing or drama, so they make the book more interesting. The philosophy also makes Part 3 more thoughtful than the other two parts. Maybe it's just me, but it seemed that for the first time, Tolstoy was beginning to reach beyond goodness towards greatness.
Even so, that greatness comes at a cost (especially in a first draft that was being published as a serial). After what feels like the perfect place to end Part 3, Tolstoy keeps going and starts summarizing. Things get less and less engaging as the section runs out of steam. Finally, it ends. The end is somewhat interesting, but much less interesting than it could have been had Tolstoy ended the section earlier.
In any case, Part 3 is better than the other two parts, mostly because of the dramatic moments and the increased thoughtfulness. It somewhat makes you look forward to Part 4 (and Part 5 and Part 6 and Part 7).